Design
UPrinting Design How-To Series: Short-run Catalog Printing Pointers
Short-run catalogs are used in a variety of different situations. Apart from their classic usage in sales, they may also be used as informational materials for both internal and external use.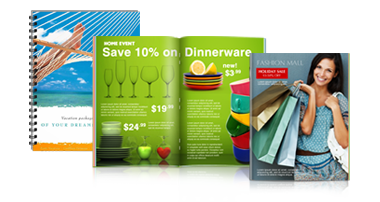 As these catalogs are short runs (25-150 copies) they are printed digitally for faster printing turnaround times (2-3 business days) compared to larger orders, which are run on offset printers for better cost-efficiency.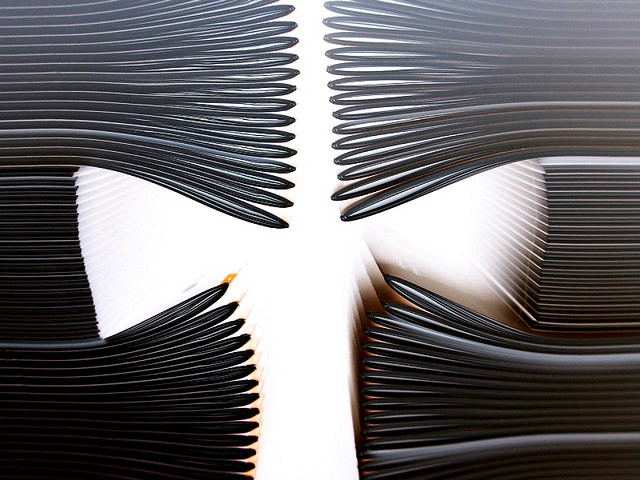 Picking the right options for multipage print products such as catalogs involves a bit more input than a flyer or a poster, but is still simple enough for any novice to master. We put together this how-to guide to help you choose the right options for your Short-run catalogs.
Stocks
Not all catalogs are made for the same purpose. catalogs intended for regular use (such as manuals, for example), should be designed differently catalogs that will only see occasional use, such as catalogs intended as direct sales materials.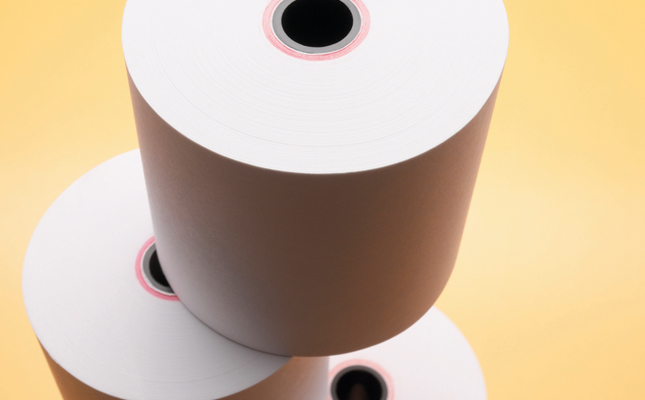 For most intents, thicker stocks might be not be at all necessary. Choosing thinner stocks  will allow more catalogs to be printed for the same price. Another advantage of thinner stocks is that you may be able to carry more catalogs for a given space, which can be a consideration for some businesses.
Thicker stock however, will feel nicer and may be a better choice for things such as reports and presentations.
Size
Smaller sizes tend to be easier to take around. Now this might not seem to be a huge deal, but in certain situations, smaller sizes may work better. Catalogs intended for some kinds of promotional use for instance, might work better in smaller sizes, so that they will be less of a hassle to carry around.
Larger sizes however, allow for more visual variety. To use other types of print products as an example, vinyl record album covers tend to have more of a visual impact over CD or (if you remember them) cassette covers. However, you will be able to print fewer copies with larger sizes.
Stitching/Binding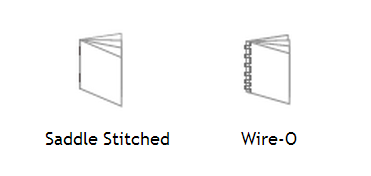 Saddle Stitching and Wire-O both allow for a cost-effective yet durable way to bind your pages together. The price difference between saddle-stitching and Wire-O is minimal. However, saddle stitching makes for  a permanent, neater-looking catalogs, while Wire-O allows pages to be detached more easily. This makes Wire-O preferable for manuals or other applications where you might want want to detach pages occasionally.
Resolution
As catalogs are read at arm's length, we recommend a PPI/DPI value of around 300 or better. This is especially important for foreground text and images. This will allow most images to come out without pixelation.
For less important details such as background images, you may be able to get by fine on 250 PPI/DPI, so long as important elements have better resolution. UPrinting's offset and digital printers are capable of photo quality resolution values of  up to 600 PPI/DPI, so having better than 300 PPI/DPI won't hurt at all.
Readability
Catalogs are of course, meant to be read. Make sure to use appropriate background images and colors to contrast your text appropriately. It would be important to keep to only one or two colors for your main text to maintain unity.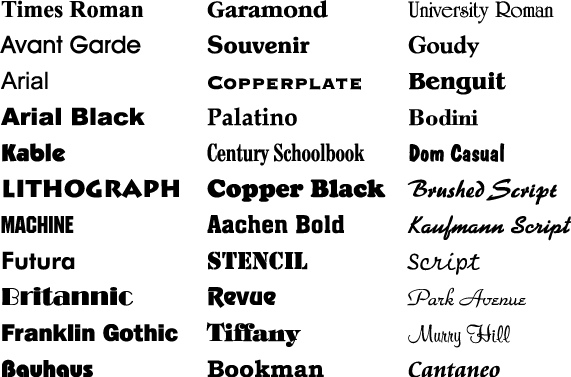 Serifed fonts (font styles with small lines trailing from the edges of letters and other characters, such as Georgia, Palatino, and Times New Roman) tend to be more comfortable to read as small text. Sans serif fonts (without those lines we mentioned, such a as Arial, Futura, and Helvetica) tend to look better as headers. Please note however, that this isn't a hard and fast rule.
Proofing
Regardless of design and regardless of who you print with, it's best to have your design manually proofed before actual printing. Compared to other print products, catalogs are a bit more complex since you'll need the pages and their content aligned properly for a better-looking end-result.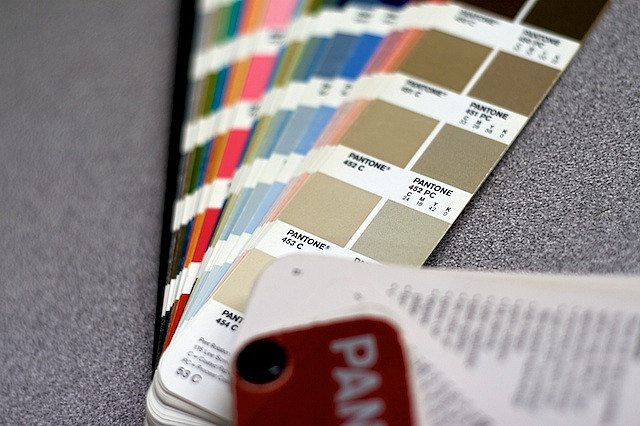 Automated proofing may sometimes lead to important parts of images going over page borders, and critical text being trimmed off during the cutting process. We offer manual proofing as standard for all our products to ensure better fewer avoidable errors.
Catalogs representing a fairly large investment for most people, so it makes sense to take extra precautions to ensure that your catalog designs come out the way you intend. Take all the time you need  and match your designs with  what you intend to acheive, and you're well on your way to better, more effective catalogs.
Image Credits
All images from UPrinting.com, Behance, and PhotoPin
brendan wilkinson via photopin cc
Pete Fletch via photopin cc
Additional Reading
7 Amazing Full Color Catalog Design Ideas
UPrinting.com – Short-run Catalog Printing -For a more in-depth look at available short-run catalog specs
Other Posts In The UPrinting Design How-To Series:
Making Better Stickers and Labels
Effective Promotional Door Hangers 
Designing USPS-Friendly Postcards
Choosing Booklet Design Options
Choosing Poster Sizes, Stocks, and Finishes
Run a Better Marketing Campaign With Flyers
Love/Hate this article? Questions? Insights? Just head over to the comment section below. We'd love to hear from you!
Arthur Piccio is a feature writer and subject matter expert for theUPrinting Blog.