Spot UV Postcard Printing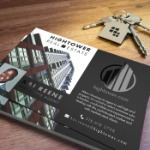 Elevated customization
Eye-catching, memorable postcards
16 pt. stock in matte or gloss
Popular sizes: 4" x 6", 5" x 7", & 8.5" x 5.5"
Features
Elevated customization
Eye-catching, memorable postcards
16 pt. stock in matte or gloss
Popular sizes: 4" x 6", 5" x 7", & 8.5" x 5.5"
Engage Customer Directly with Bright and Shiny Spot UV Postcards
Personalized communication is a surefire way to stand out both online and offline. Amid all the digital noise, mailed postcards have that tailored touch not often seen in mass emails or promotions. Create spot UV postcards that distinguish you in one glance and against the competition. UV printing adds a bright and shiny gloss to an important detail such as your logo, company name, or call-to-action message. It also provides limited protection against water and UV light to prevent fading. Use this luxurious, high-end application on special seasonal events, exclusive discounts or coupons, new customer codes, and other major promotional announcements like a store opening.  
A UV-cured coating is applied to specific places on your postcards during the printing process to create a more dynamic contrast from the rest of the design. We can apply the UV printing process to postcards to highlight parts of the design such as your call-to-action, logo, and other parts you want to be noticed. The result is postcards that are exciting and memorable.  
Spot UV postcards have a distinct look and feel especially suited for introducing new products and offers through the mail and advertising special events such as a website relaunch. 
 
They come in a hefty 16 pt. cardstock in matte or gloss finishes, and a wide range of sizes. 
Raise the level of your postcard customization with spot UV postcard custom printing. Contact us today for any questions you may have about our printing services.
Marketing Ideas and Design Inspiration
How to Make Holiday Postcards for Your Business in 6 Easy Steps 
A quick guide to prepping your postcard design for the most important sales season. 
Custom Postcards: Design, Applications, and Printing Tips 
Your go-to guide for everything about postcard creation and production. 
Find out how this swimwear business made body positivity its main message and created a memorable unboxing experience for their customers. 
Spot UV Postcard FAQs
How do I prepare my file for spot UV printing?
The area printed in spot UV should be in a separate vector layer. If you are unable to provide a file that has a separate layer for the spot UV area, you can send us a different high-resolution raster file showing the spot UV section in a different color.
How soon can I receive my spot UV postcards?
The arrival of your order will depend on the receiving address's location. All spot UV postcards take 6 business days to produce. The order will be shipped after this printing period. To find out how soon you can receive the spot UV postcards, select "Estimate Shipping & Delivery" below the online calculator and input your ZIP code. Several arrival dates will appear based on your location.
Do I save more with bulk printing?
Yes, the larger your order quantity, the lower you spend on each postcard. The online calculator will show the total and unit price after you've selected the specifications.
Size. Color. Material. It's all here, and more.
2 Paper/Stock Options
16 pt. Cardstock Gloss
Slightly thicker than the 14 pt. cardstock; added rigidity prevents folds and creases
Provides limited writability using some ballpoint pens or permanent markers
Colors appear extra vivid
Achieves a distinct, professional look for your company
16 pt. Cardstock Matte
Slightly thicker than the 14 pt. cardstock and exudes professionalism and high quality
Colors come out muted for an elegant, subdued effect
Ballpoint pens with oil-based ink and permanent markers write best on the surface
Spot UV postcard templates.
Save time by using our free templates. Our templates have been setup with proper bleeds and margins, assuring your print job turns out accurate. To download, select a file type and click on the size below.
1,000,000+ business professionals trust us with their printing.
Designers. Small businesses. Iconic brands. We print for you.
Free file check.
Your files will be reviewed for printing errors without paying a cent.
More printing.
150+ print products to help you make a good impression. 1000+ options to customize to your heart's content.
Reliable. Always.
The product you want. The way you want. Professional printing guaranteed.