E-commerce Shipping and Packaging
Do more with your packaging
Custom sizes available
Create your own design online
Made from durable materials
Shipping Supplies
Create your design online
Sturdy corrugated cardboard material
No minimum order quantity
Made of sturdy corrugated cardboard
Add customizable inserts and dividers
Design your artwork online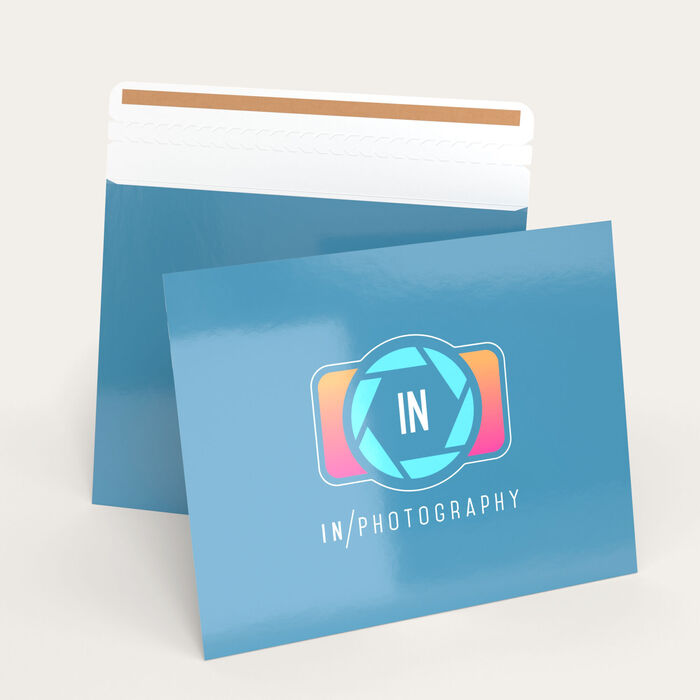 Fully customize the outside
Peel and seal adhesive strip
Gloss, matte and high gloss finish
Product Packaging
Collateral Inserts
Give your brand and your e-commerce shipping and packaging a fresh new look.
The e-commerce industry continues to grow and thrive year after year. With so much competition, you have to find ways to make your brand more recognizable so your business can stand out. One way to do that is by giving your e-commerce shipping and packaging a fresh new look.

At UPrinting, you can get all the things you need to spruce up your e-commerce shipping and packaging. Our broad collection of print products includes mailer boxes, shipping boxes, product boxes, mailer envelopes, and more. We also have a variety of add-ons that you can use to complement your packaging and help boost your branding such as tapes, ribbons, stickers, labels, and wrapping papers.

Designed to Grab Your Customer's Attention
Our e-commerce shipping and packaging products can be customized based on your needs and requirements. Available in various sizes, materials, and finishes, you can find these custom boxes suited to your every need:
Go with our product boxes if you need the perfect storage for cosmetic products, electronics, snacks, and any other retail items that need packaging. These boxes are sturdy and easy to assemble so you can use them immediately.
If you want to give your customers an amazing unboxing experience, then opt for our custom mailer boxes. Paired with a great design, the premium feel of the white or brown kraft corrugated cardboard can make your customers excited about your product.
Choose our shipping boxes if you want a safe and secure delivery without sacrificing your branding. Unlike regular shipping boxes, ours can be designed and printed in full colors for a more appealing look that can help boost brand recognition.
You can further personalize these boxes by creating your own design using our website's online design tool. It's a responsive and easy-to-use tool that can help you add your logo, images, and copy to the design of your e-commerce shipping and packaging products. Go all out with your branding or advertise your services and other products in your e-commerce packaging and shipping with the help of our custom stickers, labels, ribbons, and more.

Frequently Asked Questions