Steps to Order
You may upload your files from computer later on Cart Page
Choose
a product
Place
order
Upload
artwork

Computer

Get order
Large Format Printing That Goes Above and Beyond Expectations
Large format poster printing can showcase your business at a trade show. You can also decorate your store with posters of your best work. We let you choose from a wide range of large sizes or pick a custom size that fits your needs.
What Sizes Can I Choose From?
We offer a wide range of large format dimensions such as three popular sizes:
24" x 36" is ideal for promoting big events such as concerts or for showcasing new products or services.

18" x 24" is small enough to be displayed indoors but provides ample space for colorful, visual designs.

16" x 20" is our largest size among the smallest dimensions. Ideal for displaying artwork or photographs in your store or at a gallery.
Note: Custom sizes are available for customers with specific needs.
What Is the Advantage of Using Photo Paper & Styrene?
Our photo poster material brings out every detail in your large prints. Choose from two gloss finishes that strengthen your design's appearance.
Semigloss material brightens every kind of hue. Perfect for large posters that balance large images with text.
High gloss finish works best on large posters of high-end photographs and art. Colors come out extra vibrant and strengthen the detail of the printed work.
You can also have your large format printing done on 20 mil. styrene that offers several advantages:
Durable enough for long-term indoor use
Flexible enough to be rolled for storage or shipping
Waterproof nature allows you to display it outdoors temporarily
How Can I Design an Effective Poster?
A large format poster's distinction depends on the strength of its design. Here are a couple of design tips to keep in mind while creating your custom posters:
Stick to one point. You need to capture and sustain a customer's attention. Avoid cluttering the design with too many elements. Stick to a central image or graphic. Don't forget branding elements like your logo, and only include the necessary information.
Go the distance. Keep in mind that the poster will first be viewed from afar. Study how the colors appear from a distance and check if the combination makes a bad impression. Cut down on shades and use complementary hues to keep things easy on the eyes.
Distinguish your brand with the scale and detail of large format poster printing. Upload a ready file or use our templates to get you started. You can have 1 or up to 50 large posters ordered and ready after 1 business day. Be sure to add a free proof so you can check the file before printing.
Q&A
Is there a minimum order for large format posters?
No, you can order just 1 large format poster or have up to 50 delivered to your doorstep.
How long do I have to wait for my large format posters?
You can choose a preferred printing time on our online calculator, which can be as fast as 1 business day. The printing time refers to the number of days it takes to produce all the posters.
To find out when your large format posters will arrive at your indicated address, input your ZIP code after selecting "Estimate Shipping Cost and Delivery Date" on our online calculator.
What is your most durable material available?
The 20 mil. styrene material is a durable, waterproof plastic that lasts for some time outdoors. It is recommended for displaying large format posters in an outdoor setting.
Uprinting Standard Poster Sizes for Large Formats, Bulk, and Mounted
Posters are available in several standard sizes; each one has specific popular application. Popular applications for standard-sized posters include announcement of events, company or school circulars, promotion of movies or concerts, and outdoor advertisements. Standard poster sizes are represented in the image below:


Disclaimer: Some images on this page are not owned by UPrinting and are used solely as design examples. Please click on the images to see their original sources.

Applications of Different Standard Poster Sizes - Infographic
Knowing what size of poster to use for a specific need can help you get more suitable prints. Here are simple tips on what size to use and when or where to best use it:
*The data used for these statistics came from a random sampling of UPrinting customer data for 2013.
8.5" x 11"
Also known as poster flyers, you can use these prints for announcements or advertisements in areas with limited spaces. School or office circulars are usually printed in this size. They are commonly placed in art galleries, as well as information desks, street posts, and bulletin boards.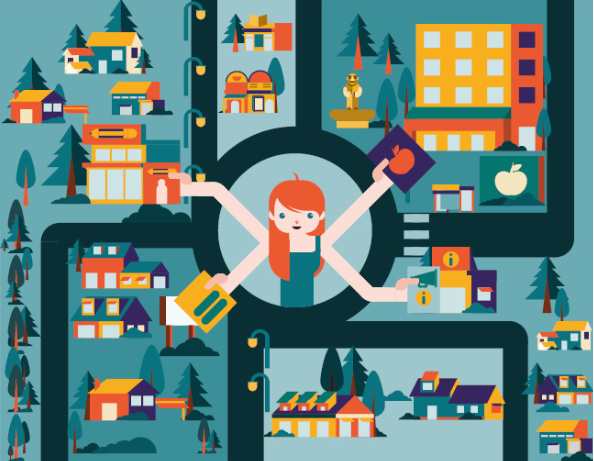 *Research Data:
15% - Entertainment (movies, concerts and events) Personal (special occasions; christening and birthdays)
10% - Education (schools and university),Nonprofit (fundraiser, charities) and marketing (advertising services/solutions)
9% - Arts and Museum (museums, art galleries)
11" x 17"
Just slightly bigger than the 8.5" x 11" prints, posters in this size are also used for advertisements or announcements for restricted space. Commonly posted on phone booths, community boards and street posts.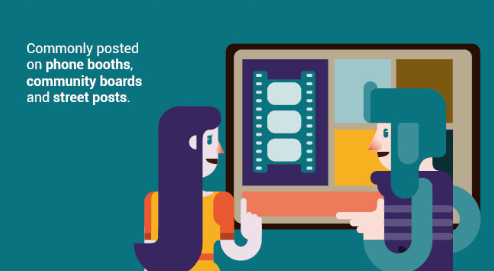 *Research Data:
26% - Entertainment (movies, concerts and events)
22% - Personal (special occasions; christening and birthdays)
7% - Performing Arts (theater)
18" x 24" and 19" x 27"
These poster sizes are commonly used for printing photos of celebrities such as sports icons, and music bands or artists. These are also common in clinics and shops.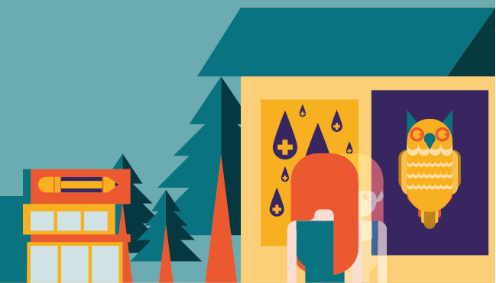 *Research Data:
19% - Personal (special occasions; christening and birthdays)
8% - Health (health services, hospitals)
6% - Education (schools and university)
24" x 36" and 27" x 39"
These standard sizes are popular for outdoor advertising. They are placed in high traffic areas such as theaters, cafeterias, and book shops. These posters are usually designed to attract attention using large text and eye-catching graphics. Trade shows and exhibits are also common places for posters in these sizes.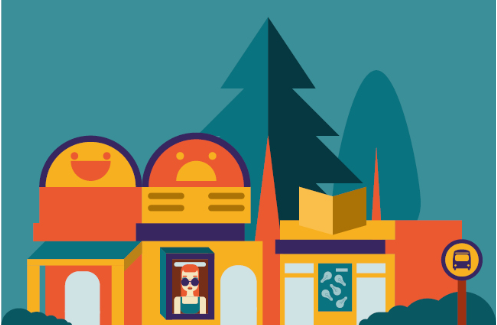 *Research Data:
38% - Personal (special occasions; christening and birthdays)
9% - General Services (Services that are applicable to the entire firm and are not confined to any department)
6% - Entertainment (movies, concerts and events)
27" x 40"
This is the standard size for movie posters. These are commonly used to announce or advertise upcoming films. Posters in this size are usually placed in high traffic areas such as bus stops, phone booths, malls, and theaters.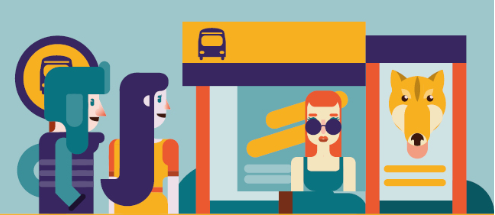 *Research Data:
60% - Business Solutions (marketing services)
20% - Education (schools and university)
6% - Entertainment (movies, concerts and events)
Resources:
https://www.uprinting.com
Paper & Specs
Paper/Stock Options

Want to see them first hand? Get a Free Sample Kit
Save time by using our free templates. Our templates have been setup with proper bleeds and margins, assuring your print job turns out accurate. To download, select a file type and click on the size below.