Labels
Design labels for shelf products, mailed messages, and bottles
Come in individual cut-to-size or roll formats
Choose from waterproof materials, shapes, and custom sizes
Shop by Type
Find the best personalized labels for your business or project
Shop by Shape
Get the exact shape and size you need
Shop by Use
Choose the best use for your label, whether for your product, promotional, mailing or other branding needs
Shop by Material
Print on several high-quality choices
Create the Perfect Labels for Your Packaging and Products
Let your products stand out in-store and on the shelf through beautiful labels. Bold, bright, and vibrant printed labels catch your customer's attention against the competition. It also provides the information they need to choose your product among the rest.
At UPrinting's Label Maker, you can print labels for all kinds of products and occasions. Labels can be applied on practically any surface so they can be used on wine and water bottles, jars, cans, boxes, or personal items like laptops, helmets, clothing (as name labels), and more.
Design Labels in the Right Format
We offer two label types: cut-to-size labels and roll labels.
Cut-to-size labels are easier to distribute and share. They're great storefront pieces for customers to take.
Roll labels are better for product packaging. Stickers on a roll are easier to peel off from the paper.
Have a specific size and shape in mind for your label designs? A wide range of sizes are available for roll and cut-to-size labels, depending on the shape you choose.
Both cut-to-size and roll labels also feature a custom size option where you can set the size yourself. No need to rely on the standard sizes available.
Popular Label Materials
Print your labels on materials that will endure indoor or outdoor elements. Here's how to distinguish the options available:
Indoor-Friendly Labels
70 lb. label high-gloss (UV) lasts indoors and protects your design from UV light. It comes in an extra-vibrant shine that brings out the depth of your design.
4 mil. white vinyl high-gloss (UV) is perfect for indoor and outdoor use. It's also waterproof and UV resistant, protecting your design from tougher elements.
Outdoor-Friendly, Waterproof Labels
The following options can withstand being submerged in water without losing adhesion:
BOPP labels come in white, clear, and silver colors. It is recommended for items that will be exposed to oil, water, moisture, or refrigeration.
Textured estate materials are made of an uncoated white adhesive paper normally used on wine bottles. You can add the matte coating to make it moisture resistant.
How to Print Your Labels Online
Sending your design for label printing can be done in minutes. Choose from any of these methods:
1
Upload your design online after inputting the specs on the online calculator.
2
Create your label using our online design tool.
3
Download any of the available templates to design the artwork on your preferred editing program.
After UPrinting reviews your file, our pre-press team will notify you of any errors. If everything is in order, your items will be printed, cut, and then sent your way.
If you need more information or are looking for some inspiration, you can check out our simple guide to making labels and our article on how to design labels.
The Distinction of UPrinting Label Printing Services
Check a Free PDF Proof
Review a PDF proof before your artwork is sent to the printers.
Thorough Artwork Check
Our prepress team checks your file for any errors and applies any quick fixes.
Customizable Printing
A free PDF proof will be sent to your inbox in 6 hours, no charge included.
Fresh Ideas to Level Up Your Label Designs
Snap photos of your awesome custom designs. Share your story with @uprinting and the #UPrintingCommunity.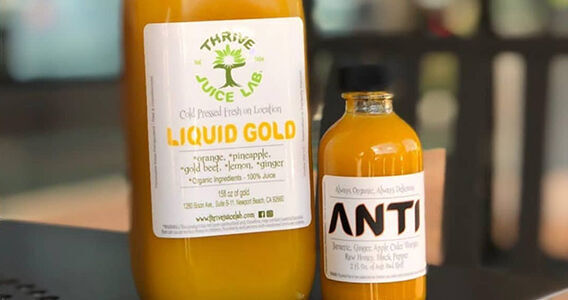 @xoxolocandles
Get into the fall spirit with Xoxo Lo Candle's latest offering, the Pumpkin Soufflé!
Homemade and hand poured, the Pumpkin Soufflé smells like a yummy, warm pumpkin blended with spices, and a buttery, brown sugar base.
Based in LA, @xoxolocandles is all about empowering women.
Owner Lauren shares, "I'm here to hype you up whether you're going through something good or bad! All of my labels are inspired by my own personal experiences in the hopes that you won't feel so alone in whatever you're going through."
Check out their Etsy page www.etsy.com/shop/XoxoLoCandles to learn more.
Thank you for printing your labels with us, Xoxo Lo Candles!
#UPrintingCommunity #SupportSmallBusiness #labels
@thrivejuicelab
Craving for salads, smoothies, cold-pressed juice? How about acai bowls or soup?
Get your fix from Thrive Juice Lab! This locally owned and operated wellness café serves all-organic, gluten- and dairy-free products that are proudly sourced and made fresh from "farm to cup".
Find your new nutritious and delicious favorite on their menu: http://www.thrivejuicelab.com/menu
Thank you for printing your labels with us, @thrivejuicelab !
#UPrintingCommuity #SupportSmallBusiness #labels
@ambitionhomeandbody
Ambition Home and Body is here to bring you mindfully hand-crafted products that are inspired by nature.
With a passion for clean products, the company only chooses all-natural, vegan, and cruelty-free ingredients to produce the best options for your home.
"When our family created Ambition Home and Body, the goal was simple, to make high quality, luxurious home and body products, with transparent ingredients and forward-thinking business practices."
Learn more on www.ambitionhomeandbody.com.
Thank you for printing your custom labels with us, @ambitionhomeandbody !
#UPrintingCommunity #SupportSmallBusiness #labels
@londonwickco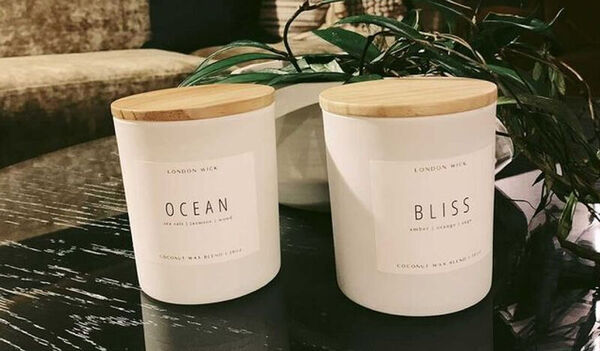 Hand-poured, premium-scented, and toxin-free, much like how you'd want your candles to be!
"Relax and smell a scented lifestyle" with London Wick's collection of luxurious and modern aromas. The brand offers the best natural hand-poured coconut wax candles in unique and heavenly scents.
Check them out on www.londonwick.com.
Thank you for printing your labels with us, @londonwickco !
#UPrintingCommunity #SupportSmallBusiness #labels
Complete Your Business Branding
Professionals Who Trust Us With Their Printing
Hay Lane
Colorado
"The little fragrance stickers came out just the way I wanted. I even called and double checked the colors with a customer service representative. Very helpful."
Rick
Washington
"UPrinting consistently has the best pricing with as good or better quality for most of the work."
Salomon
California
"Good price for the quality of work. It's definitely worth the dollar amount compare to so many competitors."