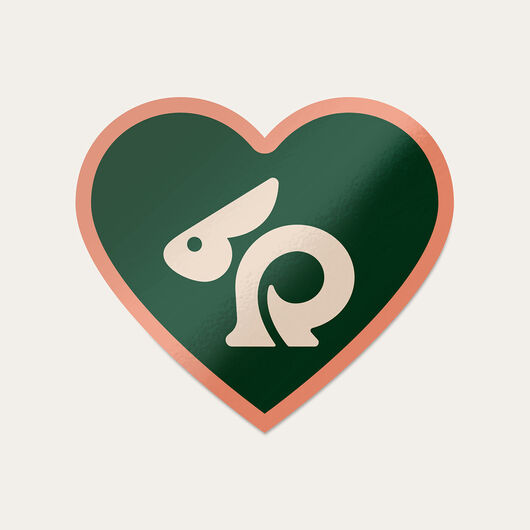 Vibrant full color printing
Available in Standard or Custom Size
Choose between Individually Cut or Roll Stickers
Features
Vibrant full color printing
Available in Standard or Custom Size
Choose between Individually Cut or Roll Stickers
Personalize Your Products and Packaging With Business Stickers
Create custom business stickers that introduce, establish, and distinguish your brand's products. Apply the business stickers on your mailer boxes, bottles, jars, pouches, and other product containers. Design in various shapes or indicate size in your desired dimensions.

Choose from durable materials, such as waterproof and UV-coated vinyl to tearproof BOPP. However grand or elegant your product labels need to be, we've got you covered.
The Benefits of Professionally Made Custom Business Stickers
Two Formats for Small & Large Quantities
Choose between individual cut-to-size stickers or bulk quantities in rolls. Cut-to-size stickers are individually cut and normally applied by hand, while the roll fits in a standard label dispenser. For small quantities you'll be packaging yourself, go for cut-to-size stickers. You can print roll stickers at a minimum order quantity of 25 pieces.
A Variety of Sturdy, Waterproof Materials
You'll need a material that matches the form of your packaging and the function of your business.
70 lb. label is recommended for indoor use and best applied for decorative purposes. It is not suitable for exposure to water or moisture. Best for packages or boxes that will be delivered from one point to another.
White vinyl high-gloss (UV) is made for outdoor exposure. It's waterproof and UV coated to protect your design from fading.
White premium sticker is used on food items or any packages that are stored indoors but don't require refrigeration. Perfect for items on display at your store window or shelves.
BOPP is recommended for items that will be refrigerated or chilled. Usually seen on juice, water, and alcohol bottles. Also applied to jars that need to be chilled. Comes in clear, silver, white, and rainbow holographic colors.
Textured materials are used on wine bottles or any temporarily refrigerated items. These are also water-resistant but do not last as long as BOPP.
Seven Shapes for Cut-to-Size & Custom Sizes for Roll Stickers
The standard square, rectangle, circle, and oval shapes are available for both cut-to-size and roll stickers. For the roll type, the square and rectangle come with rounded corners.

The cut-to-size also offers special shapes if you need a more dynamic approach to your business stickers. The arch can fit a smaller area, while the hexagon suits a modern look. You can also design and print stickers in the shape of a heart or starburst.

For those with a specific shape and size in mind, select Custom as your shape under the roll type. The online calculator will let you choose from several widths and heights.
How to Create Effective Custom Business Stickers

Use colors that stand out and are consistent with your brand.
You want your item to stand out but also establish brand recall. Look at the common colors among your other promotional materials. Choose two that are consistent and make sure they are complementary.
Select a material and laminate that will suit your design.
Matte works for neutral or light colors. Gloss and high gloss bring out the brightness of strong and bold hues.
If you need a specific effect or background for your refrigerated items, the BOPP material comes in silver, white, clear, or a rainbow holographic effect. The textured options come in white or cream.
Make sure your logo or company name is seen at first glance.
Choose a shape, color combination, finish, and material that will ensure your logo or company name is immediately identifiable.
Size. Color. Material. It's all here, and more.
11 Paper/Stock Options

70 lb. Label Matte
Crack and peel paper sticker with an elegant non-reflective matte finish
Features a permanent, all purpose adhesive back
Can be written on with a permanent ink marker or ballpoint pen
For indoor use only, not waterproof

70 lb. Label High Gloss (UV)
Crack and peel paper with a mirror gloss finish
Features a permanent, all purpose adhesive back
Permanent ink markers work best for writing given sufficient drying time
For indoor use only, not waterproof
White Premium Sticker Paper
Smooth semi-gloss, pressure-sensitive adhesive paper
Our most popular paper label
Lamination adds oil & water-resistance to the label face
Face stock thickness: 60 lb.
All temperature permanent adhesive sticks to almost any surface
Apply onto clean, dry surface at room temperature
Minimum Application Temp: 30° F
Temperature range that label can withstand: -65° to 200° F
Not for writing on
Recommended for general indoor label application
White Vinyl (Outdoor/Indoor)
UV-resistant gloss laminated vinyl self-adhesive label
Our thickest and most durable sticker material
Face stock thickness: 3.4 mil.
All temperature permanent adhesive sticks to almost any surface
Apply onto clean, dry surface at room temperature
Minimum Application Temp: 30° F
Temperature range that label can withstand: -65° to 200° F
Not for writing on
Recommended for products that require outdoor exposure
White BOPP Label
Gloss laminated white polypropylene self-adhesive label
Has a subtle pearly white finish
Tear-proof, waterproof and resistant to oil
Face stock thickness: 2.6 mil.
All temperature permanent adhesive sticks to almost any surface
Apply onto clean, dry surface at room temperature
Minimum Application Temp: 30° F
Temperature range that label can withstand: -65° to 200° F
Not for writing on
Recommended for products that are exposed to water, oil, moisture or refrigeration
Clear BOPP Label
Gloss laminated clear polypropylene self-adhesive label
For transparent or clear "no-label" look
Tear-proof, waterproof and resistant to oil
Face stock thickness: 2.0 mil.
All temperature permanent adhesive sticks to almost any surface
Apply onto clean, dry surface at room temperature
Minimum Application Temp: 30° F
Temperature range that label can withstand: -65° to 200° F
Not for writing on
White ink may be applied underneath all areas with print or where white text is present