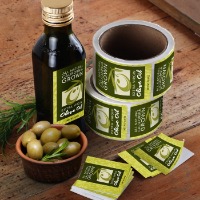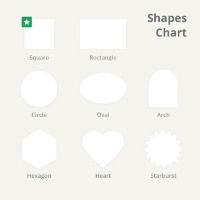 Durable, waterproof & 

UV

-

resistant

 

 

Standard shapes or custom sizes

 

Comes in cut-to-size or roll formats

 

Self-adhesive sticks to any surface
Features
Durable, waterproof & 

UV

-

resistant

 

 

Standard shapes or custom sizes

 

Comes in cut-to-size or roll formats

 

Self-adhesive sticks to any surface
Vinyl Labels:

The Best Choice for Your Product Packaging
Worried about your package or bottle label fading out from sun exposure or blurring from water? Vinyl labels are sturdy enough to withstand both elements along with multiple handling while your package is in transit. The material's adhesive sticks permanently to almost any surface. Comes in individual cut-to-size format for application by hand or in roll for placement with a label dispenser. Choose from square, rectangle, circle, or oval sizes for both formats or print in custom sizes if you have a specific design in mind. Read on to know how to make vinyl labels right here on UPrinting.    
How to
Create
and Print Vinyl Labels
?
If you prefer to use programs like Adobe InDesign, Photoshop, or Illustrator, select the "Templates" tab and download your preferred format. The downloadable files are listed according to size, shape, and orients. PDF, JPEG, and Publisher (PUB) formats are also available.
Choose a format based on your application method or needed quantity.

 

Cut-to-size comes in individual pieces. You can bundle the labels into sets of 50 to help you distribute and manage hundreds of labels. Roll labels are normally ordered in quantities of 250 and up. Recommended for those adding labels on bulk items to be packaged in a short amount of time.

S

elect a shape and size that will fit your package or container.

 

 


Print in any of the four standard shapes—square, rectangle, circle

,

 or oval

—all available in small to large sizes for both cut-to-size and roll. Cut-to-size vinyl labels 

are also available in other fun shapes such as arch, hexagon, heart, and starburst. Both label types have custom sizes if your preferred dimensions are not listed.

 

Use our online design tool or download a layout template

to create your vinyl label.


Have 

you 

yet to create a design but have no editing software on hand? Select "

Create Your 

Design Online" 

at the bottom of the online calculator and 

you'll

 be taken to the design tool. 

Add text, combine colors, and place images 

on 

UPrinting's

 very own vinyl label maker. 

 
How to Make Vinyl Labels That Stand Out

 
Make sure the important details are 

clear and crisp

.

 From your company's name

 and

logo to

 

product information and

 

quantity, 

the required details should be in a font

, size,

 and color that

 are easy to read.

 The size should make it readable even from a distance. Try any size above 6 

pts

. For fonts, avoid cursive and any type that is hard to 

read

. The font color should contrast the background image or color. 

 

Experiment with illustrations on your label printing.

 

Try adding illustrations to your packaging so it stands out from the usual minimalist typography or image-based designs. You can recreate your logo as an illustration or add illustrations of repeated patterns as the label background.

 

Be smart about your typography. 

If you plan on using two fonts on your label, make sure there is a complementary relationship between them. 

They can also create a contrast to distinguish one section from another. 
Vinyl Labels FAQs
What is the difference between vinyl and premium white sticker paper?
Vinyl is waterproof and tearproof. Available in cut-to-size and roll, this material is built for indoor and outdoor use. The 4 mil. white vinyl is UV-resistant thanks to its high-gloss coating. White vinyl is the thickest and sturdiest material available and it comes in matte or gloss coating. 
White sticker paper is only meant for indoor use. It is prone to fading outdoors and it is not waterproof. Only ideal for labels that are displayed indoors and used for a short amount of time. 
Will my label stick on glass or metal caps?
Yes, it will stick if the surface is flat, dry, and clean. You also need to estimate the correct size for metal caps as they are smaller than most label surfaces. 
What is the difference between vinyl and decals? 
Vinyl refers to the material your label is printed on. Decals are another term for stickers that are used outdoors. These are normally seen on cars, laptops, and other smooth surfaces.  
Can I use my custom shape to create vinyl labels?
Yes, you can upload or design your custom shape for your custom label printing. To select the correct dimensions, select "Custom" among the "Shape" options on the online calculator. A list of dimensions will appear for the width and height.   
Size. Color. Material. It's all here, and more.
2 Paper/Stock Options
4 mil. White Vinyl High Gloss (UV)
Crack and peel vinyl sticker with an