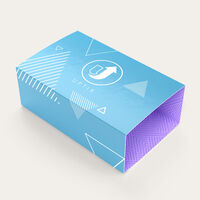 Decorative & protective sleeve
No assembly required
For branding of generic packaging
Also used to bundle multiple items
Features
Decorative & protective sleeve
No assembly required
For branding of generic packaging
Also used to bundle multiple items
Custom Dimensions
Quantities starting at 1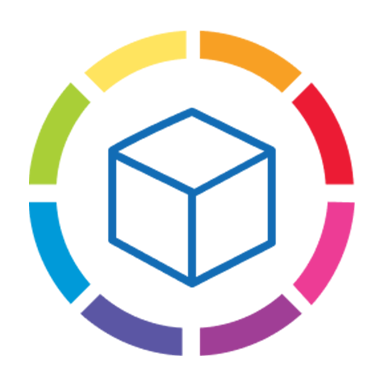 Full-color printing
Free Artwork
Inspection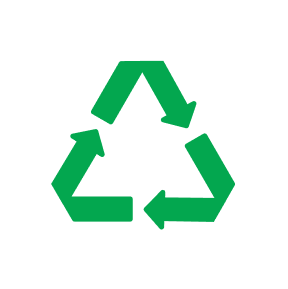 Sustainably sourced.
Recyclable
How to order steps
1
Customize Your Box Specs.
Set the dimensions and select the material, printed sides, and quantity of your box.
2
Place Order and Receive Dieline.
Place your order and receive your dieline template, so you can upload your customized design on our website later.
3
Approve PDF Proof.
Review and approve your PDF proof so we can process your order and proceed to printing.
4
Wait for Delivery.
Once we're done printing your custom boxes, expect them to be delivered straight to your doorstep.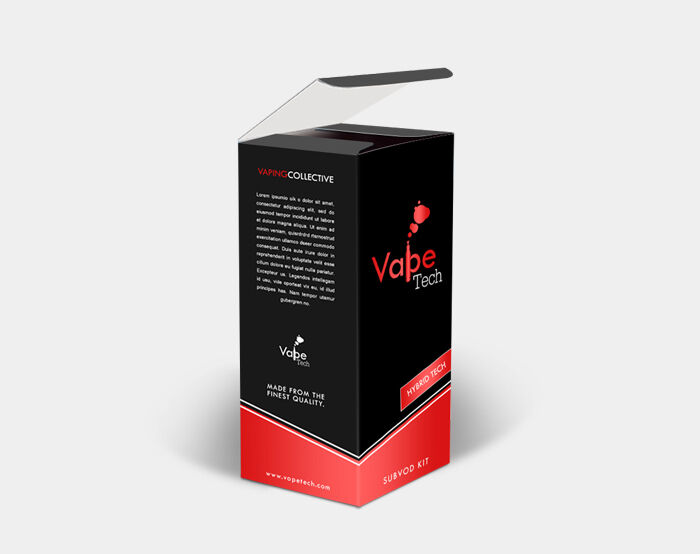 Need a Sample?
No problem! We can make you a single custom box with your own design and dimensions.
To order, set the quantity to "1 Sample" at the top of this page.
Level Up Your Product's Branding 

With

 Custom Box Sleeves
Don't just hope that your customers will notice your products. Make sure to grab their attention by leveling up your branding with box sleeves. Custom box sleeves can be used directly over your products or as embellishment to your product packaging. Print your brand name, logo, artwork, ingredients, special instructions, and other branding elements on your box sleeves to boost brand recall.  
Our custom box sleeves are ideal for a wide range of products. They can be tailored to fit your packaging or boxes provided the dimensions are within the following ranges: 2" to 12" (length) x 0.5" to 6" (width) x 2" to 18" (height). You can use box sleeves for products such as:  
Apparel 

(T

-shirts

,

 socks

)

 

Homemade and organic soaps

 

Food packaging

 

Electronics and gadgets

 

Grooming kits

 

Cosmetics and skin care products

 
How to Customize Your Box Sleeves

 
Almost every aspect of your box sleeves can be customized. Choose between 18 pt. and 24 pt. cardstock for the material of your box sleeves. Print them in full color or have them shipped with no print at all. If you want to add both flair and protection to your box sleeves, have them coated with aqueous coating, glossy UV, matte UV, glossy + matte UV, or soft touch lamination.  
There are also other features that you can add to your custom box sleeves. You can opt for foil stamping if you are going for a more elegant look, add window cut-outs for a sneak peek at the packed item, use spot UV to add depth and contrast to your designs, and more.  
If you want to learn more about our various printing options, don't hesitate to send an email to our packaging team at boxes@uprinting.com. Our packaging specialists can answer any of your questions and guide you on the different features that you can add on your box sleeves. 
Finishing touches that make your products fly off the shelves
Provide extra protection to your packaging and make it look polished and professional with these coating options.
Matte Aqueous Coating
adds an elegant, subdued effect for a more sophisticated look and feel. It is water-based and environmentally-friendly, making it ideal for food and other consumer products.
Most Popular
Glossy Aqueous Coating
imparts a subtle shine and makes the surface scratch resistant. It is water-based and environmentally-friendly, making it ideal for food and other consumer products. It is the default coating used for folding cartons.
High-Gloss UV Coating
creates a vivid, photo-like finish that makes colors look richer while providing scratch and fade resistance. Great for packaging with bold graphics.
Take your packaging and brand to the next level with these premium finishes
Enhance the function or style of your custom boxes with these attention grabbing embellishments.
Soft Touch Lamination
Protective clear film that adds a luxurious velvety texture.
Has no glare and makes colors appear richer.
Foil Stamping
Luxurious metallic foil accents.
Available in six colors and may be combined with embossing.
Embossing
Elegant raised effect produced by stamping.
Makes your logo, image, or brand name stand out.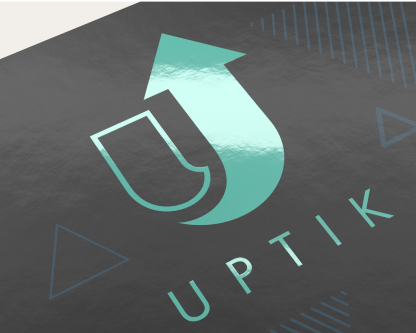 Spot UV
Clear, shiny coating applied to draw attention to specific design elements.
Best applied over a matte surface.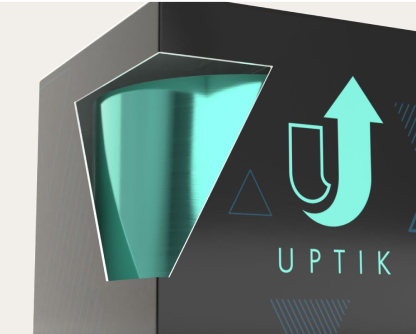 Window Cut-Out
Custom die-cut window on your packaging that shows a preview of the product.
Allows your customers to touch or smell the product while keeping it safe.
Window Patching
A clear plastic film applied over a die-cut window.
Gives customers a glimpse of the product without opening the box.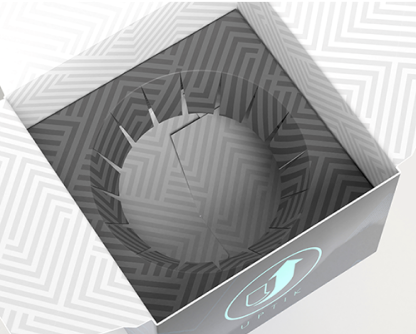 Box Inserts
Custom die-cut spacers placed inside your packaging.
Helps secure the product inside the box while in transit and enhances the unboxing experience.
Perforation
A row of small holes that allows for easy and clean tearing off a specific portion of your packaging.
Enables the box to double as a dispenser or as a product display tray.
Go Luxury Without Breaking the Bank!
Consult with our packaging specialists to find out what specialty features generate the highest impact for your packaging within your budget.

Whether the answer is Spot UV, Embossing, Soft Touch, Foil Stamping, or a Custom Structure, we have you covered at the highest quality and fastest production turnaround.
Size. Color. Material. It's all here, and more.
3 Paper/Stock Options
14 pt. Cardstock
For small boxes containing lightweight items
0.014 inch thick
Bright white and printable on both sides
Coated on the outside, uncoated on the inside
18 pt. Cardstock
Most popular & suitable for a variety of products
0.018 inch thick
Bright white and printable on both sides
Coated on the outside, uncoated on the inside

24 pt. Cardstock
Recommended for heavier and larger items
0.024 inch thick
Bright white and printable on both sides
Coated on the outside, uncoated on the inside
Frequently Asked Questions
1,000,000+ business professionals trust us with their printing.
24/7 Customer Service
Excellent customer service anytime you need it.
Reliable. Always.
The box you want. The way you want. Professional results guaranteed.
Free Artwork Check
A box specialist will give your artwork a hands-on review.