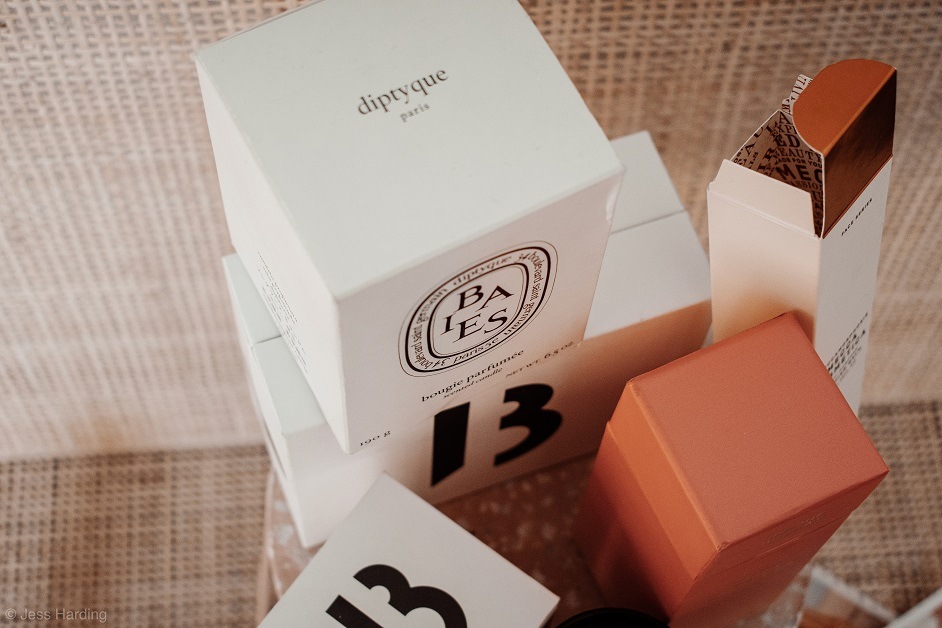 Marketing
The Anatomy of a Good Product Box
Don't underestimate the impression and impact of a product box. Customers in a grocery store or boutique shop are likely looking for a specific brand or product type. Once they see your packaging on display, it may be the one they have in mind or will be among their considerations as they decide on the final purchase.
How you design your own product boxes doesn't just depend on its aesthetic. In his book, The Brand Gap, Marty Neumeier said that "the retail package is the last and best chance to make a sale." Your customer is pressed for time and will decide based on emotion in that moment. What someone associates with the visible products come into play and are compared against the competition. Does your brand's color stand out and incite positive associations? Or are they more likely to see your competitor and grab it without looking at the details?
Your product packaging will have to create interest or strengthen brand recall in order to stand out. Once you've gained the customer's attention, you can convince them further with the information on your product box.
The Parts of a Product Box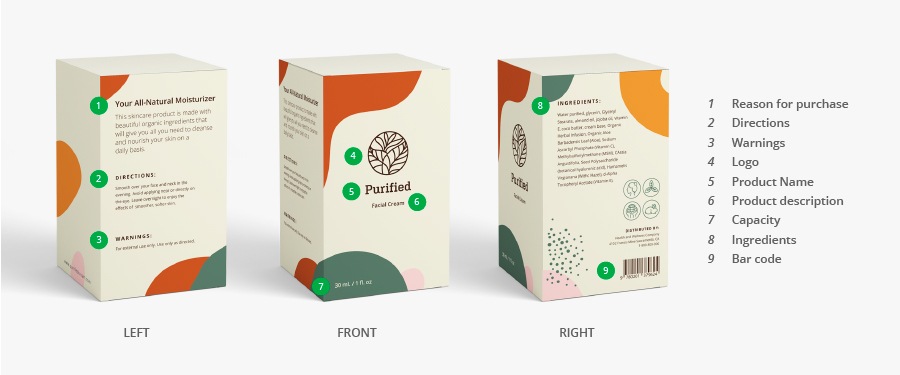 Logo – The most important part of your packaging. Immediate visibility allows customers to see your item from afar or look at it out of curiosity. Brand recall is established in a few seconds.
Product Name – Normally seen right underneath the logo. If your company logo doesn't have its name included, then spelling out your name contributes to the brand association. The font and color of the product name should be consistent with the logo.
Product Description – Is your product lotion? Shampoo? Conditioner? Bleach? Multivitamins? Use only a few words—preferably one to two—to tell customers what your product is. Some customers are more likely to look at this over the brand name or logo.
Capacity – The exact weight or amount of your product in the packaging. Another important consideration while in the final stages of making a purchase, as customers will compare the prices based on the amount available.
Tell Them Why (and How)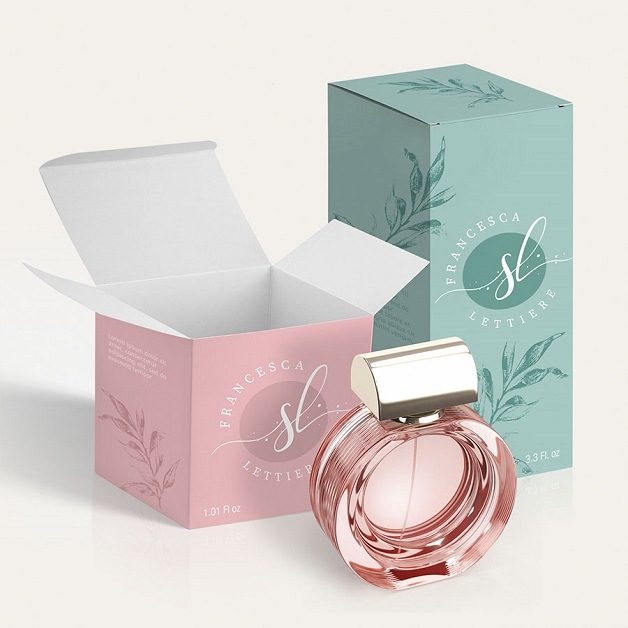 Reason to purchase or choose your item – Add a one-liner that highlights what your item brings to the table. Think of it in terms of your product's value proposition. You could describe what makes your product a better alternative over the competition (without calling them out, of course) or as a specific claim that makes your brand a reliable choice.
Directions – Show and/or tell them how to properly use your product. This is where you can include safety information and suggest the best uses for the item.
What Makes Up Your Product
Ingredients – Today's consumer is more mindful of what their products are made of. A complete list of your ingredients can help convince them that the item's components have what they're looking for.
Additional Features
Call to action – Encourage them to make that purchase. Place it near the ingredients for emphasis.
Bar Code – Required for all packaged items sold at groceries and other stores that scan a bar code upon checkout. Normally placed near the ingredients.
How to Design Your Own Product Boxes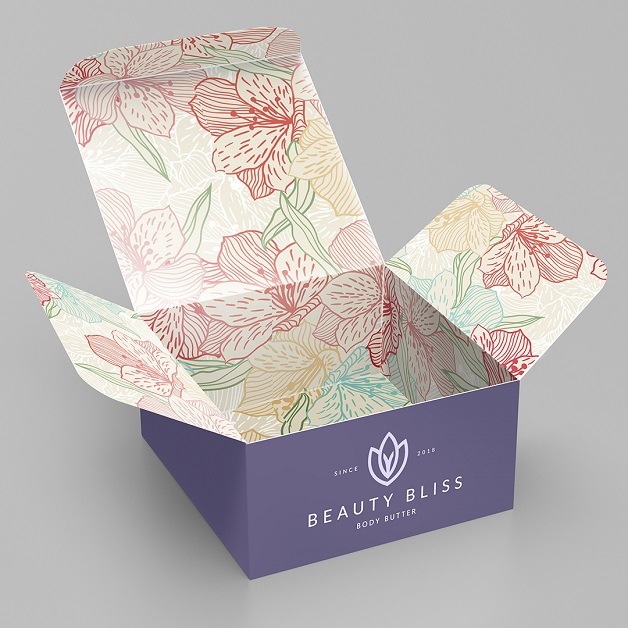 Have ideas on how to layout and put together the different parts of your product box? Start creating a custom design on UPrinting. You can create a product box in a durable cardstock or corrugated cardboard. Protective matte and gloss coating are available to give your packaging that extra elegant look.
Looking for other ideas on enhancing your item's packaging? Check out this post on how to spruce up your custom product box on a budget for some ideas.
What are your thoughts on product boxes? Add to our conversation in the comments below.

Angela's first love is food but her second love will always be the written word. She loves discovering new ways to tell stories and reads everything from YA to memoirs. Her time away from words is spent either with her three dogs or catching up on her favorite Netflix shows.