Design
How to Design Your Business Card With Psychology in Mind [Infographic]
When designing business cards – or anything else – it will help shape people's perceptions of you and what you have to offer. We've touched on the subject a number of times in this blog, as well as over at UPrinting's small biz blog, The Art of Small Business.
Our friends in the graphic design, marketing, and small business community have amazed us once again. Marketing Prof's Verónica Maria Jarski has come up with this neat infographic based on our previous article on The Psychology of Business Cards. We have to say we're very flattered!
Click here for the Marketing Prof's-hosted article.

Well, what do you think? We'd love to hear from you! Just head down to the comment box below.
When you're ready with your own designs, head over to UPrinting.com. UPrinting offers top-notch business card printing and some of the best value you'll ever find in business cards.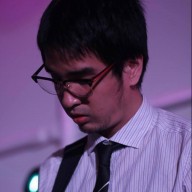 Arthur Piccio is a feature writer and subject matter expert for theUPrinting Blog.