News
UPrinting News
UPrinting Promos
Yes, You Can Afford to Print Color Custom Jobs
UPrinting may offer a range of pre-priced and template products (postcards, business cards, door hangers, etc.), but that doesn't mean we can't or won't do custom jobs either. Most of our clients are actually surprised to find out that yes, they can afford to print color custom jobs too. Why? Because we keep our prices reasonable.
Here's what we can offer:
Customizable and Cheap Color Printing
Instant or Fast Pricing
For many of our products, we can offer instant custom pricing on print color jobs. If you see "Custom Size" on the drop down menu on the left, that means you can select the size you want for the job and get an instant price.
If you don't have a specific product in mind, or want to go in your own direction, you can still access gang pricing. Just head over to UPage, where you can input the size you want, the stock, any folds and, of course, your color specifications and you'll get a price quote on your color print job instantly.
Otherwise, simply navigate to our Custom Quotes page to request a quote. We'll get one for you within 1-2 business days.
1-on-1 Sales Assistance
With any custom print color job, you also get dedicated, 1-on-1 assistance from a member of our sales staff. We will make sure we understand your specific project, exactly what you need and then get you a price that's competitive. Your sales person will stay with you throughout the purchasing process.
Wide Range of Products and Custom Options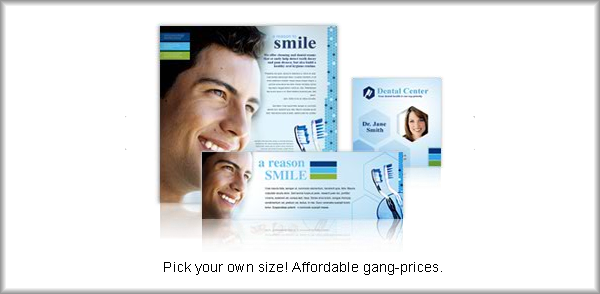 Some online print jobs are limited to the basics, but not us. If you can think of it, we can tackle it. We recommend requesting a custom quote for a print color job if it involves die-cuts, custom folding, special bindery, custom finishing or Pantone (PMS) colors. Basically, if you don't see a custom option listed on the UPage, give us a call at 1-888-888-4211 or drop us a line to get an accurate print quote of your offset, large format or digital printing projects.