Print Tips
Why Business Card Printing Software Should be Banned
I feel pretty strongly about this, I think business card printing software should be banned. Here's why: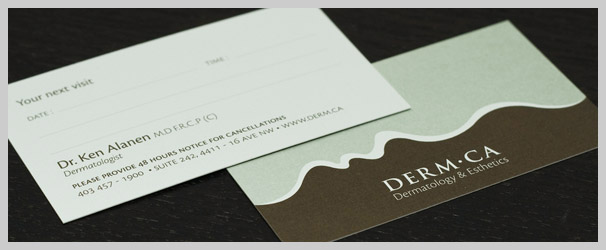 Business Card Printing Software Pitfalls
Overpriced
Walk into your local Office Depot or Staples and you'll find a number of home business card printing kits and software. They usually cost about $20.00 for 100 cards. That's $0.20 a card and significantly more than what you'd pay with a professional, 4-color, online printing company like UPrinting.
For example, we charge $25.51 for 500 business cards. That's just $0.05 a card and you're getting a high-quality, professional print job.
Low Print Quality
Unless you have a four-color press in your back room or a knack for letter pressing, cards printed at home with business card printing software are never going to be able to compete with professionally printed ones. The quality just isn't there.
With home versions, whether you're using laser or inkjet, the colors will either blur or fade and the tones won't be as vibrant.
Limited Options
Along with limited color ranges, you're also faced with limited options. You're stuck with the templates available on the card printing software, you can't get creative with size or layout and you can't opt for added features.
Low Paper Stock Quality
The paper stock quality is also significantly lower than what you could expect from a professional business card printing company. For example, UPrinting offers three types of stocks for its Business Cards – 14pt. Cover Gloss (uses an environmentally friendly, water-based coating), 14pt. Cover Matte, and 13pt. Cover Uncoated (30% recycled stock).
Have you ever noticed the difference between an expensive greeting card and a dollar-store greeting card? One's printed on cheap, flimsy stock while the other is printed on high-end, thick, quality stock. That's the difference people will notice when they pick up your business card.
No Support
Business card printing software packages offer little to no support other than a small help section on the software. Meanwhile, if you choose to do your Business Card Printing with UPrinting, you can give us a call at 1-888-888-4211 or chat with us live for help any time.
Comments