Print Tips
We Do Online Commercial Printing Too
Here at UPrinting, our customers range from individual consumers to massive businesses and government entities. That's right – we do online commercial printing too.
Online Commercial Printing Suggestions
Large Quantities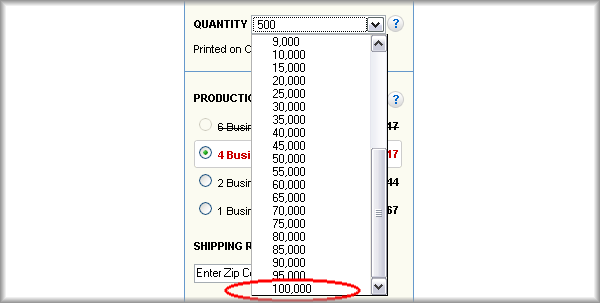 We offer great wholesale pricing on runs up to 100,000 right on our website. For larger quantities, just give us a call at 1-888-888-4211 and we'd be happy to prepare a preferred quote for you.
Custom Cuts

Custom printing has never been this affordable thanks to our online business model. Take advantage of our online commercial printing and save hundreds, if not thousands on your next major printing job.
In-House Mailing Services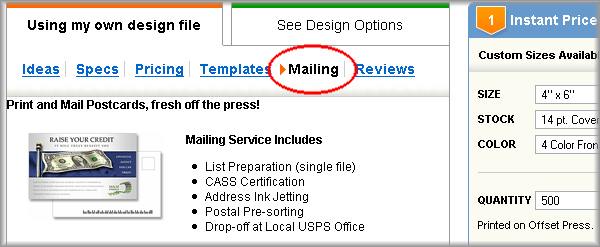 Because so much of our business is centered on printing direct mail products, we've created an extensive in-house mailing department. We can take your project from concept to shipping in a matter of days and you don't have to do a thing. You give us the mailing list (or rent one of ours) and we'll address it, stamp it and mail it all for you.
1-On-1 Pre-Press Support

All of your files will be checked by our pre-press support staff, run through a series of checks and then proofed. You'll have access to professional, electronic, press-ready proofs before you pay. Because every business has different demands and clearance policies, we also offer hardcopy proofing options.
Blind Shipping
Printing a job for another client? No problem. We also do blind shipping, meaning you can order and ship your commercial printing job directly from us and we'll keep our information off of it.
Real Project Manager
As part of our online commercial printing program, we provide you with a real, live, in-house project manager. That means you get instant customer support, real time project status updates and a professional staff that's always ready to assist you.
So, yes, we offer easy-to-use design templates and consumer-focused products like canvas prints, but we also do online commercial printing. In fact, it's the bulk of your business. If you're curious about us, want to see samples of our work or stock or just want to learn more, visit us at https://www.uprinting.com or call 1-888-888-4211 for a free sample kit.
Comments