Archive
Featured Business Review: Vitamin J Design – Cutting-Edge Web Design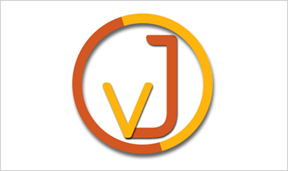 Vitamin J Design, a Philadelphia-based design studio started by Jesse Chase, specializes in the creation of designs that are organic, clean, and natural. To an extent Vitamin J uses elements that occur in nature; such as the clean lines found in the environment, and the ultra-saturated colors in (vitamin-rich) fruits and vegetables. Vitamin J sees opportunities in every landscape, utilizing the synergistic qualities of objects to create cutting-edge designs.
One might say that it was Jesse's natural determination and passion for design that spurred him to create Vitamin J Design. Jesse worked originally in sales selling customized business videos for online use, but always knew that deep down "sales wasn't my forte". In pursuit of his passion, Jesse studied design in all of his free time and worked on free projects for companies. After his confidence in his skills began to solidify, Jesse pitched the idea of starting a web design company to his boss with great success. Months later as business was booming, Jesse found that he had reached a point where he yearned for more creative freedom and independence. It was then that Vitamin J Design was born, and Jesse has never looked back.
Jesse strives to deliver well-crafted, clean, unique, and user friendly websites. Vitamin J Design is devoted to creating beautiful web and graphics work, giving personalized attention to every aspect of the project. "We are picky and have trained eyes. Generally, if we are satisfied, our clients are too," asserts Jesse.
Another unique edge that Vitamin J Design has over other similar companies is how they make design easy for their clients. They do this by establishing a professional yet friendly collaborative relationship with clients. This helps both sides come up with original concepts for websites, logos, social media, and band promotion.
Because keeping things simple and stress-free is one of their goals, Vitamin J Design has used UPrinting for various materials. Jesse says, "UPrinting facilitates the design to print process with ease and expertise." Before discovering UPrinting, Vitamin J had trouble finding a company that could combine extremely competitive prices with excellent customer service. Jesse stated, "when I ordered a custom sized sheet, UPrinting's support team suggested I switch to brochure sizes because they were currently on promotion. They went out of their way to save me money, and walked me through every step of the way. If there was ever a technical concern, they would assist me until the issue was resolved. But most importantly, they understood my position as a business owner, and suggested best practices for my clients on a continual and regular basis."
Led by a man who cannot give less than 100% to his projects, be they web design, blogging, or even diving for lobsters in the Virgin Islands (as Jesse did soon after college), Vitamin J Design is sure to deliver excellent results for reasonable prices.
Comments