UStory
UStory: TreeBee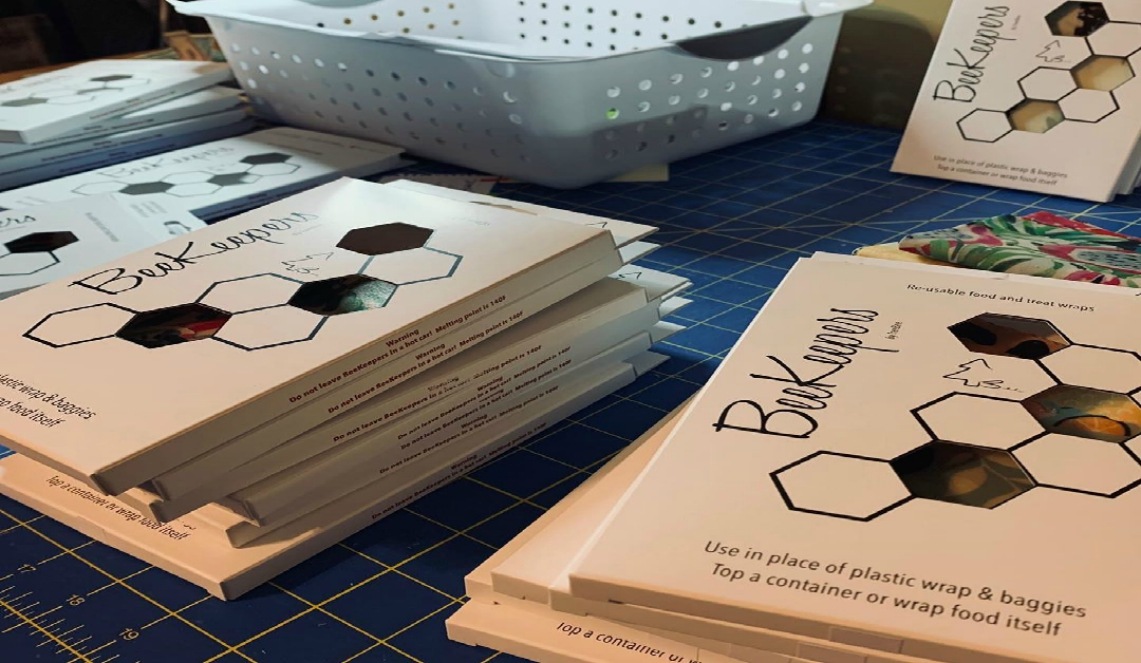 Statistics show that 5.52 million Americans used 10 or more rolls of plastic wrap during the first half of 2019. It's not hard to see why.
Plastic wraps are convenient to use. You can wrap leftover snacks or produce in them and keep the food in the fridge. There are no additional dishes to wash or cumbersome glass containers to bring along.
But the downsides are obvious. Plastics are not eco-friendly, and they contain hormone-altering chemicals.
The Dark Side of Manufacturing
The Environmental Health Perspectives found that even though a product is BPA-free, there is still a chance of getting diseases. And since there are no tests made on humans yet (only in mice and rats, so far), it's possible for estrogenic chemicals to seep through.
Aluminum foil, which had 300 million users in 2019, isn't a better choice. When you count in the greenhouse gas emissions and health hazards, aluminum foil may be worse than plastic. Its only saving grace lies in its reusability. But even if you can reuse foils up to three times, it's still not an eco-friendly option.
Is there a better way to keep our carbon footprint at a minimum and still be efficient in the kitchen?
It's a Wrap!
Since the 1950s, cling wraps have been a go-to food saver. They're useful and cheap, which is why they're a staple on many shopping lists.
But with the after-effects of plastic on health and the environment, people have become more accepting of other food storage solutions like glass containers and stretch-top lids.
One eco-friendly option that deserves recognition is the use of beeswax.
TreeBee, which was founded by Lynda Kelley and her daughters, Rachel and Jennifer, sells reusable food wrappers made of beeswax and cotton. Fittingly called BeeKeepers, the food wrappers are an eco-friendly solution to maintaining the freshness of food and reducing the use of plastic.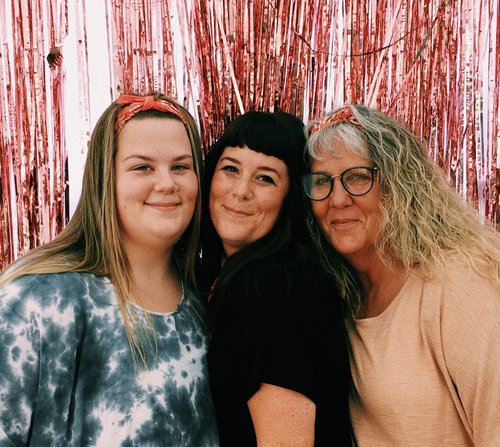 TreeBee began when Jennifer started showing interest in reusable food wrappers during the holidays. Lynda, who works for the Stormwater Department in Nashville, used her environmental background to research about the benefits of these food wraps.
Since then, Lynda and her daughters have been tirelessly working behind the scenes to bring BeeKeepers into stores and into people's homes.
The TreeBee Difference
It's hard to steer away from such a time-tested product, but plastics have damaging effects on people's health and the environment, making them unfit for long-term use.
Plastics are also inefficient in keeping food fresh. Since it is often airtight, plastic traps in moisture and speeds up spoilage.
BeeKeepers maintain the freshness of food for much longer. They act as a second skin to peeled fruits, cut vegetables, fresh herbs, and other food items. Because they're porous, BeeKeepers allow food to breathe while protecting them from air and moisture.
The best thing about BeeKeepers is the fact that they're all-natural. Beeswax and cotton are the stars of the show. These bendy materials make sealing foods an easy task: Just press the wrap against the rim of a container and it's sealed.
Cleaning the food wraps are a breeze as well. Just wash them with gentle soap and cool water and leave them to air dry.
Overcoming Challenges Within the Business
Challenges are part of any entrepreneurial journey. TreeBee is no stranger to obstacles.
We asked Lynda what challenges they have faced. She said that one of their biggest challenges was the explanation of the product.
"In the beginning, the concept of the BeeKeepers was relayed via word of mouth. Over time, we have created some videos for social media, made a slideshow for a digital picture frame to put in a couple of stores, created flip cards for customers in retail stores to learn about the product. Social media (specifically Instagram) has been an integral part of our marketing and education efforts."
Creating a custom box for their products was in the pipeline for TreeBee. They wanted a box to give their product a professional appearance. According to Lynda, their old BeeKeepers packaging looked homemade and amateur.
https://www.instagram.com/p/B1ED-zfhpuG/
Lynda and her daughters had plenty of ideas about what they wanted for their custom box design. But taking those concepts from the drawing board to printing was not easy and fast. The team had to filter the ideas sent through their group chat to see which ones made to the final cut. Lynda explained:
"We don't always agree, but we consider the ideas of each other and typically come to a mutual agreement of ideas."
Then, there's the challenge of finding the right printer to do the job. Lynda sought UPrinting's help after not being able to get what they needed from another printing company.
"When I chose UPrinting, Robin (customer service) helped me every step of the way. She was very helpful and listened to my desires for the perfect box. Everything was professionally taken care of and there was never pressure to proceed to the next step… UPrinting gave us exactly what we expected—a professional box with die-cuts for ease of viewing."
UPrinting gave us exactly what we expected—a professional box with die-cuts for ease of viewing
Click To Tweet
What's Next for TreeBee?
TreeBee started slowly to make sure that they can deliver to their customers. The company is steadily gaining the attention and trust of consumers. TreeBee entered the Tennessee State Fair and won second place in the products made with beeswax category.
To see more about what TreeBee is up to these days, visit their website or follow them on Instagram @treebeetn.
Would you like to tell your story? We'd love to hear it and you might even be featured on our blog. Tweet us at @uprinting.