News
UPrinting Promos
UPrinting Welcomes the Trade Show Season with Mid-February Promos
Los Angeles, CA (UPrinting.com –20 February 2013) UPrinting has recently launched its Mid-February Promo Series. This season, take up to 20% off on different UPrinting products including bestsellers such as Flyers, Event Tickets, and Carbonless forms.

With a comparatively large number of new businesses projected to open in the first quarter of 2013, UPrinting's discounts are a welcome development for many in the small business community. UPrinting brand manager Carolyn Abedania says "This is just our little way of reaching out to new and expanding businesses, given that Q1 typically is when a lot of trade shows happen".

The Mid-February Promos  cover the following products:
Flyers and Bookmarks at 20% OFF
Event Tickets and Carbonless Forms at 15% OFF
Menus and Magnets 10% OFF
Watch out for our other exciting offers! Visit UPrinting.com for more details.
Mid-February Promos end Thursday, February 28.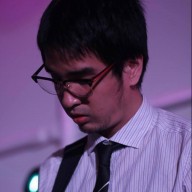 Arthur Piccio is a feature writer and subject matter expert for theUPrinting Blog.