News
UCommunity News
UPrinting Sponsors Histiocytosis Association Rare Disease Day Campaign Materials
UPrinting.com has recently donated 5000 postcards for the Histiocytosis Association's February 28, 2013  Rare Disease Day campaign. In a statement released on the Histiocytosis Association's website, the group said "[UPrinting's] generous gift will help the rare disease community raise much-needed awareness."
Rare Disease Day is an international advocacy that aims to increase awareness of rare diseases throughoutthe world. The day is observed every last day of February.  In 2013, it will be observed on February 28th.
As defined by the Orphan Drug Act of 1983, medical conditions affecting fewer than 200,000 people falls under the umbrella of "rare" in the US. This definition is  different from the one used in in other countries.
Around 7,000 rare diseases affect 30 million Americans under this definition – meaning one-in-ten Americans are afflicted with a rare disease. The Histiocytosis Association aims to help hystocytosis sufferers, as well as those afflicted with other rare diseases get a proper diagnosis and funding for medical research.

332 North Broadway, Pitman, New Jersey  08071 USA
Phone: +1 856-589-6606 | Fax: +1 856-589-6614 | info@histio.org
Learn more about Rare Disease Day by visiting facebook.com/RareDiseaseDay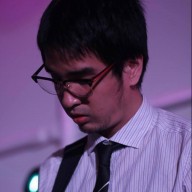 Arthur Piccio is a feature writer and subject matter expert for theUPrinting Blog.