News
UPrinting News
UPrinting Promos
UPrinting Reviews Blog Sponsorship Program
About six months ago, we launched the Blog Sponsorship Program to support the blogging community. At first, it seemed as though not many bloggers were interested in reviewing our products or hosting our product giveaways, but that all changed during March and April. Applications from those that had participated in our competitions and promotions began streaming in at an alarming rate. Needless to say, we were immensely grateful for the support! We launched our first blogger sweepstakes last month and today we are happy to announce a winner.
Blog Sponsor Program Giveaway
We announced that we would select (1) random blogger to receive $100 cash prize for proudly displaying their UPrinting Sponsorship Badge! We used random.org to generate a random number and matched it to a line on our spreadsheet.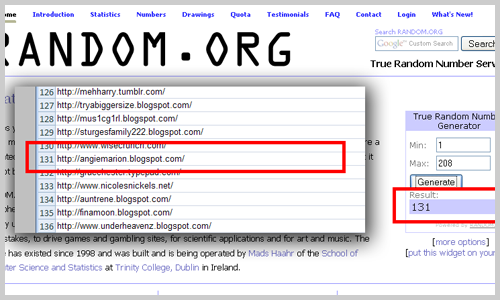 Congratulations Angie from A Simple Kinda Life!
Sign up for UPrinting.com Sponsorship to host giveaways and reviews for printed products such as business cards and postcards!