News
UPrinting Promos
UPrinting.com Offers 20% OFF Wall Graphics and Posters
Los Angeles, CA (13 December 2011) Starting today, UPrinting will be taking 20% off the price of its Wall Graphics and Poster products. Canvas Prints, Posters, and Sticky-back Posters are covered under this promo. With fast turnaround times and no minimum orders required, these large-format prints are perfect last-minute gift ideas, not just for the holidays but for any special occasion.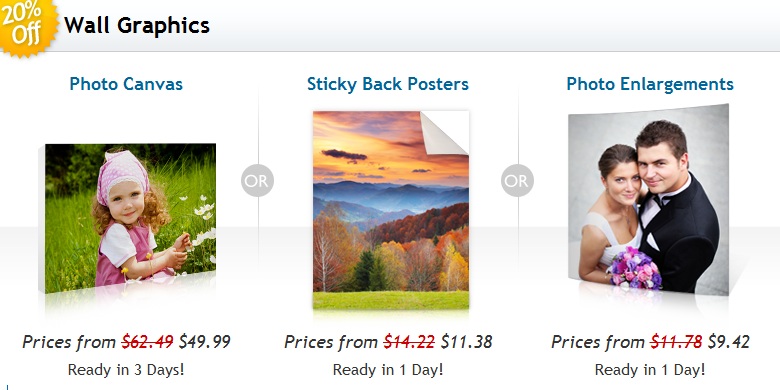 Getting the Wall Graphics and Posters you want is easy. UPrinting offers the industry-acclaimed Easy Design Tool, a free design application that allows users to upload and edit their photos and other images for printing, with just a few easy steps.
UPrinting.com's photo-quality Canvas Prints are printed on an ultra-durable poly-cotton blend. Canvases are available rolled or stretched (with frames) and come with an eco-friendly satin coating for added durability.
All posters feature photo-quality resolutions and come in a variety of finishes and stock options. Print in bulk, or print single pieces on durable HP Photo Paper. Mounted Posters printed on durable white PVC are also available- perfect for outdoor use.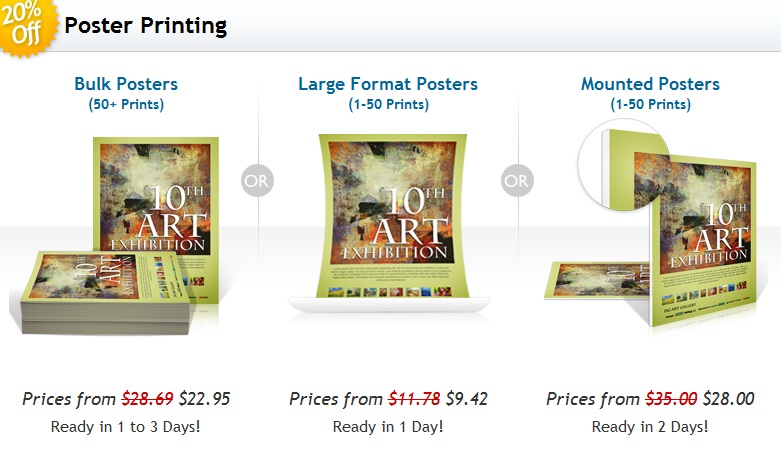 Also included in this promo are repositionable Sticky-back Posters. These oversized adhesive prints leave no residue and can be used indoors or outdoors. This product may be used as floor graphics, as point-of-sales displays, and as home or office decor.
Please visit UPrinting.com's Wall Graphics and Posters pages to learn more about this offer.
Promo runs from today, December 13, 2011 through Friday, December 16, 2011.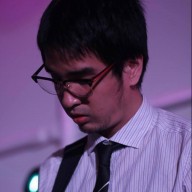 Arthur Piccio is a feature writer and subject matter expert for theUPrinting Blog.