News
UPrinting News
UPrinting.com Offers 20% Off on Postcard Printing
Los Angeles, CA (15 November 2011) UPrinting.com has recently announced it will be giving a 20% discount for postcard printing starting November 15 2011, Tuesday.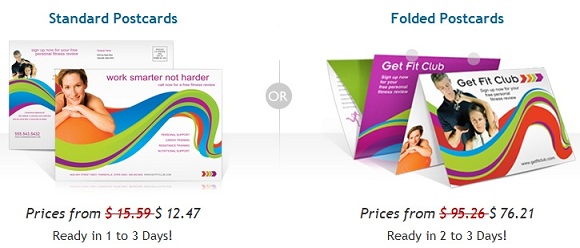 This announcement is good news at a time when businesses are doing their best to cash in on the upcoming holidays. With current worries about the economy, it's become challenging to find cost-effective ways to reach consumers.
"UPrinting has really made it a point to give small businesses the leg up they need to compete." Says Samuel Nam, Director of Marketing at UPrinting.com. "This 20% discount is another way of helping our customers get that extra push they need for the upcoming holidays."
UPrinting offers standard and folded postcards in a variety of durable eco-friendly stocks in full color. Matte, glossy, and uncoated finishes are available.
To take advantage of this promo, please visit UPrinting.com's postcard printing page.
Promo ends November 29, 2011.