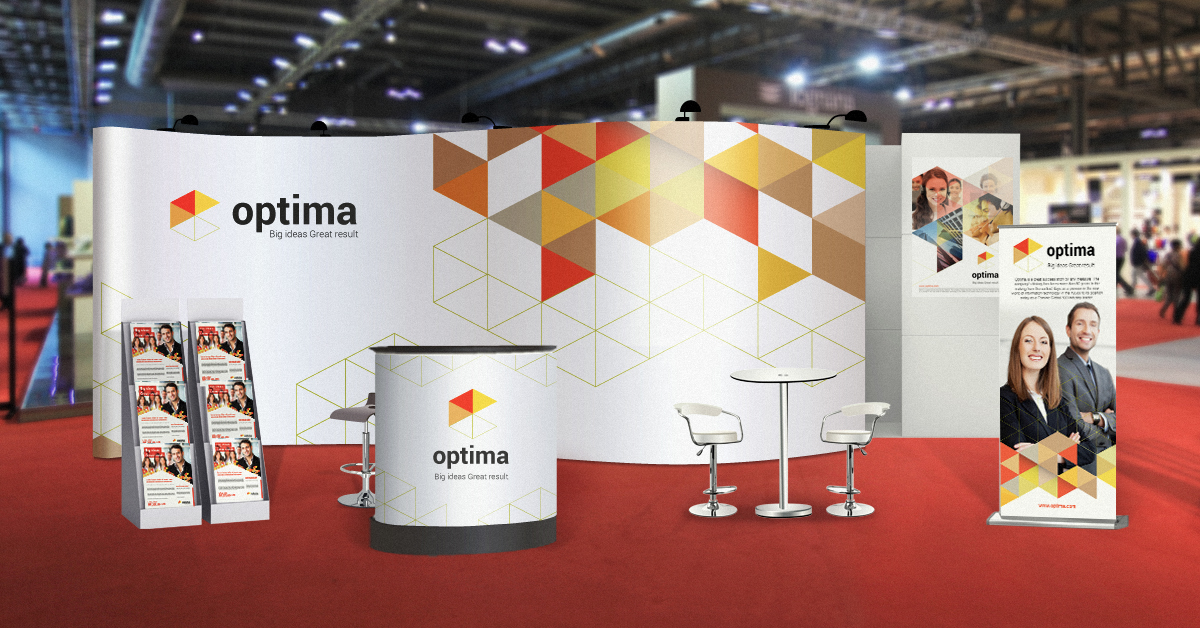 News
Print Tips
Which Trade Show Product Is Right for You?
Here's a little secret about trade shows — they're not all the same. If you've been to different conferences or conventions, this may not be much of a surprise. But if it's your first time to set up a trade show booth –or if you want to make the most out of it –it pays to know where each of these trade show items would excel.
---
Retractable Banners
---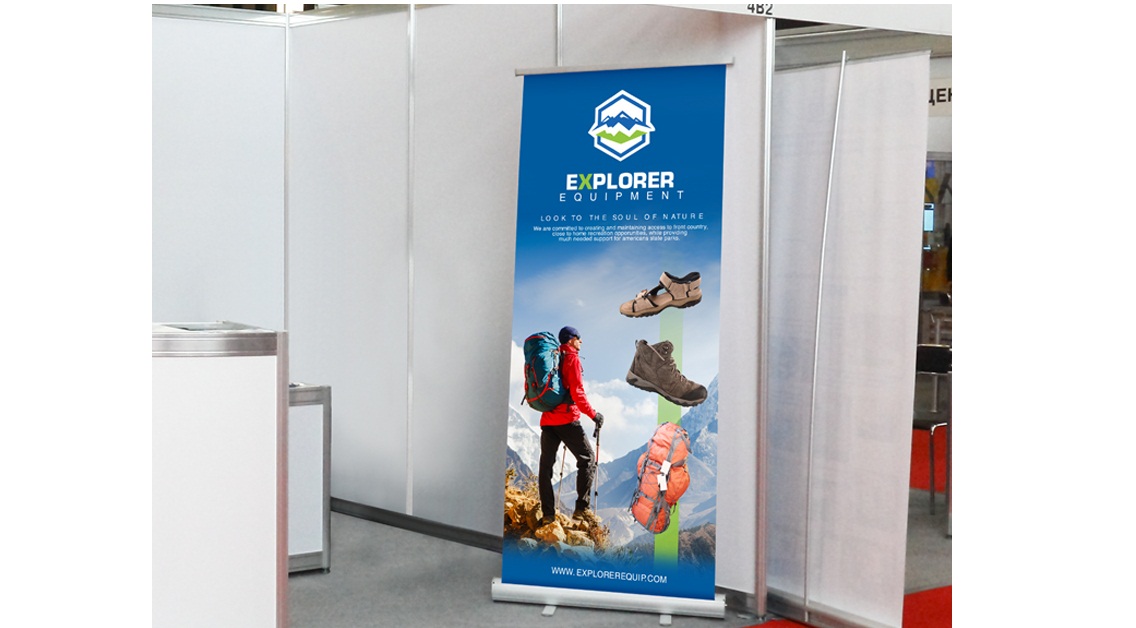 These are a staple of trade shows. If you have a booth, you'll need one to go with it. Our retractable banners come pre-installed on a durable aluminum frame and come with their own handy carrying case.
Comes with a travel-friendly carrying case
Optional pole pockets for easy mounting
Pre-installed on a lightweight aluminum stand
Perfect for indoor use
Retractable banners are best for indoor booths that need to be repeatedly moved through different venues.
---
Backdrops
---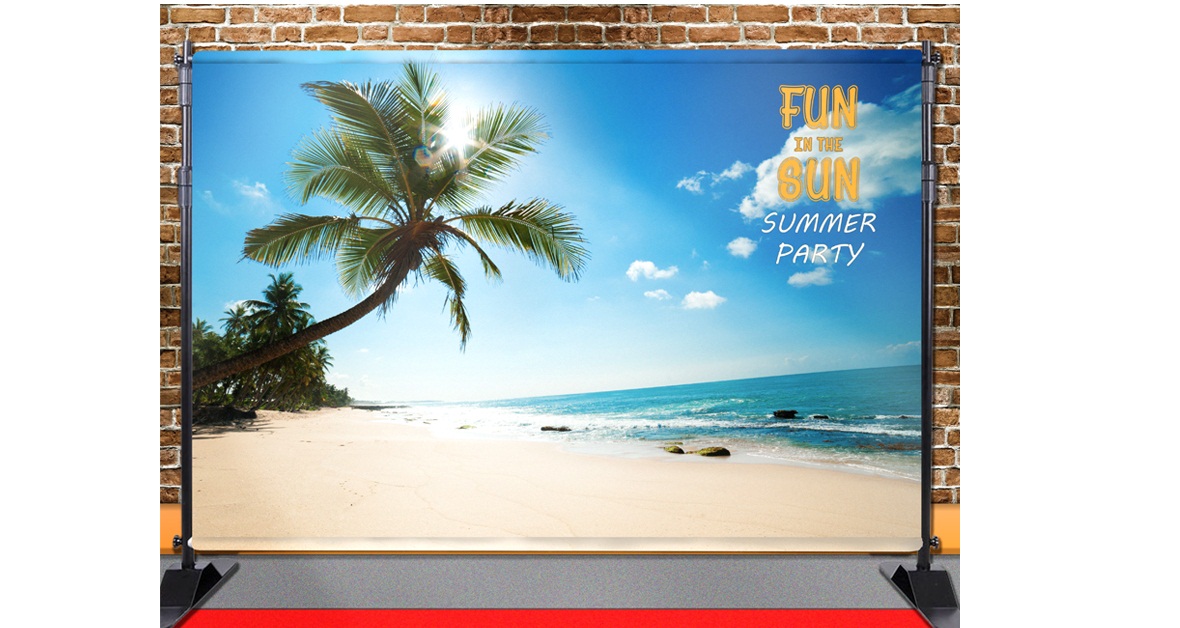 Backdrops with your logo or any custom design are perfect for giving your booth an added visual dimension. Choose between 3 different materials and 5 different sizes for your custom UPrinting backdrops.
Choose between standard and premium vinyl, or polyfilm stock
Print on one or both sides
Custom sizes available
Optional pole pockets for easy mounting
The perfect complement to any trade show booth
Backdrops are excellent for giving trade show attendees an interesting visual focal point to take pictures for social media.  Backdrops are also good for press conferences and other situations where it's important to block out possible visual distractions.
---
Table Banners
---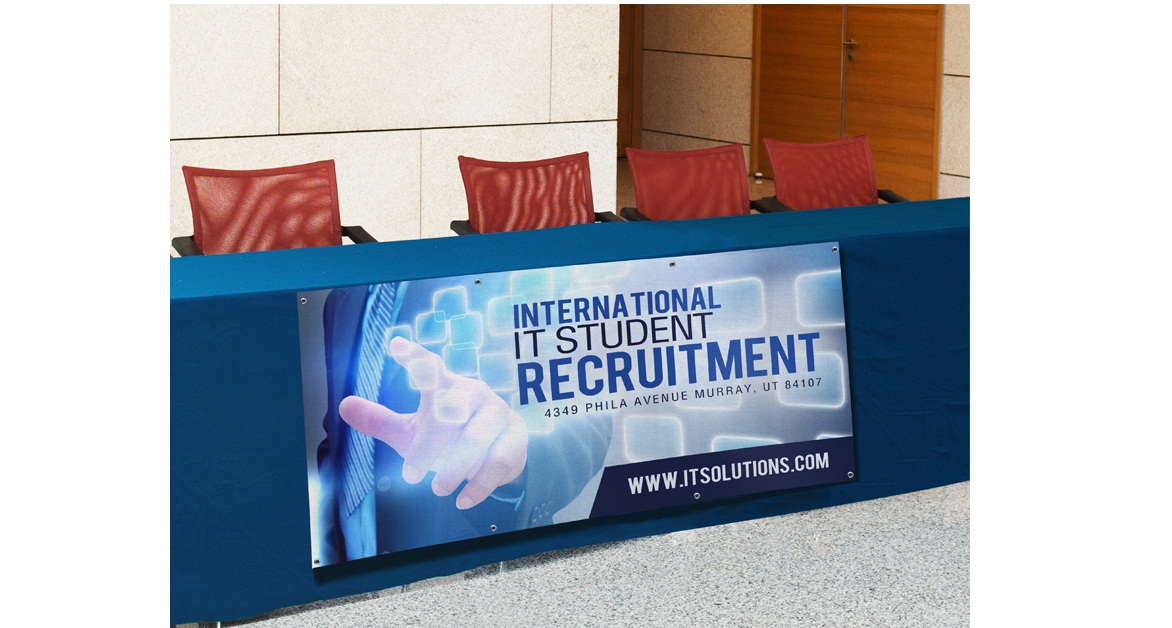 Hanging large banners might be impractical in some trade shows, especially when there are space restrictions. Table banners are the perfect tool for these situations, and for augmenting other trade show materials. Our table banners come in heavy duty vinyl, perfect for both indoor and outdoor use, and can be made in any size up to 10′ x 5′.
Optional grommets for easy mounting
Standard, premium, and mesh vinyl options available
Custom and standard sizes available, to suit any table
Table banners are suited for situations were the booth infrastructure is limited to a table with no other scaffolding. Table banners are also excellent supplemental prints for any indoor or outdoor booth.
---
Counter Cards
---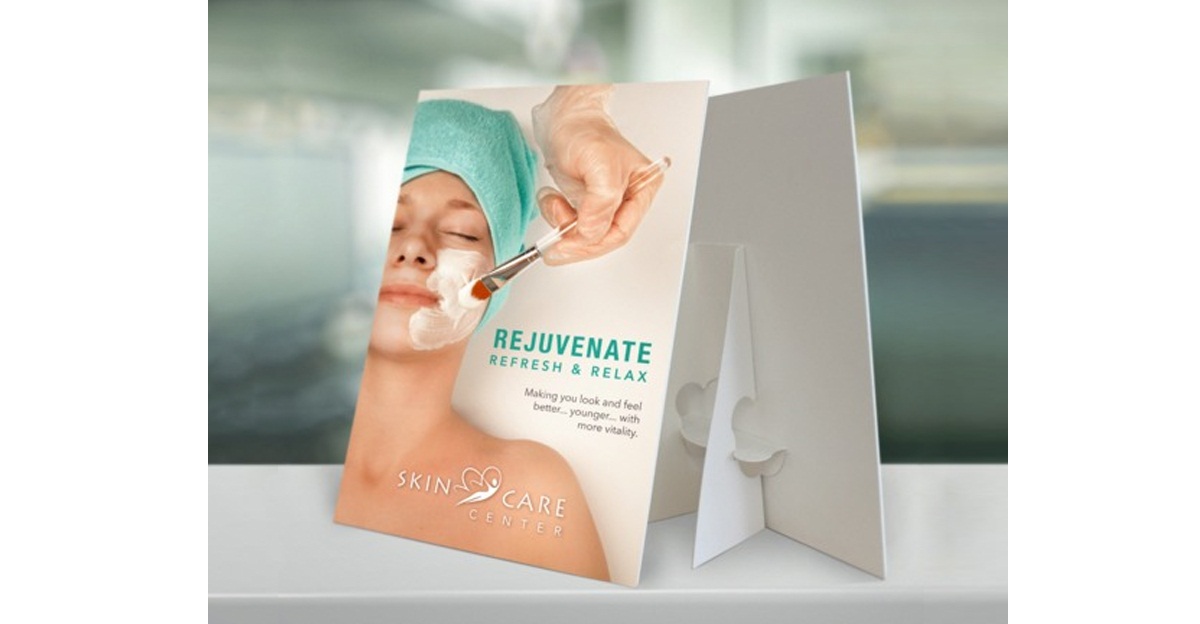 Counter cards are the perfect supplemental piece for any indoor trade show booth. UPrinting's counter cards are made of durable PVC board, making them resistant to spills and repeated handling, and are supported by a double-wing easel stand. Small enough to sit comfortably on any table, they are sturdier than the easily crumpled card stock counter cards.
Sturdier than standard counter cards
Waterproof
Fits neatly on any counter!
These durable prints are essential in any indoor booth, or outdoor booths in low wind conditions. Counter cards are also a good choice for booths that have to be moved repeatedly.
---
Poster Signs
---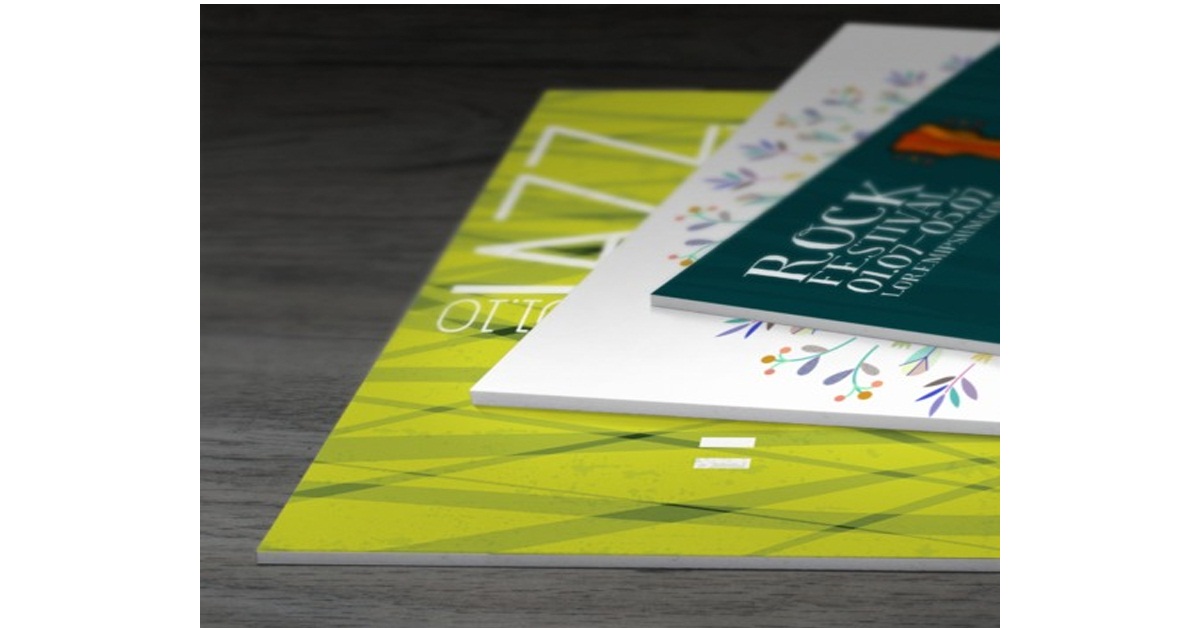 Older trade show poster signs often deteriorated from repeated handling, or faded when exposed to sunlight. Our poster signs solve all these problems while still being lightweight. Printed on 1/8″ white PVC board, these durable signs are waterproof and are rated for both indoor and outdoor use.
Waterproof
Fade-resistant, photo-quality images
For indoor and outdoor use
Poster signs should be your first choice for extended outdoor situations.
---
Vinyl Banners
---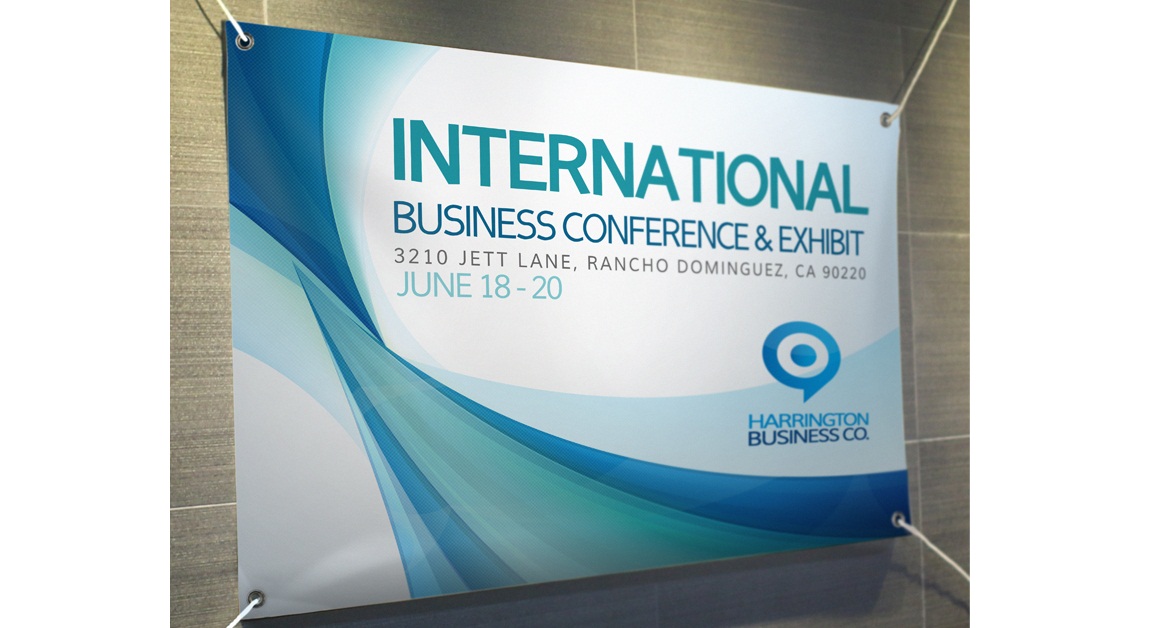 You can't hold a trade show without vinyl banners. Our vinyl banners come in full color and are made to stand the rigors of repeated use, both indoors and outdoors. Optional grommets and pole pockets for quick and easy mounting are available.
Optional grommets or pole pockets
Standard and custom sizes available
Fade-resistant, photo-quality images
An essential trade show booth accessory
For indoor and outdoor use
Vinyl banners are a standard for line-of-site event advertising at both indoor and outdoor venues.
---
Sales Sheets
---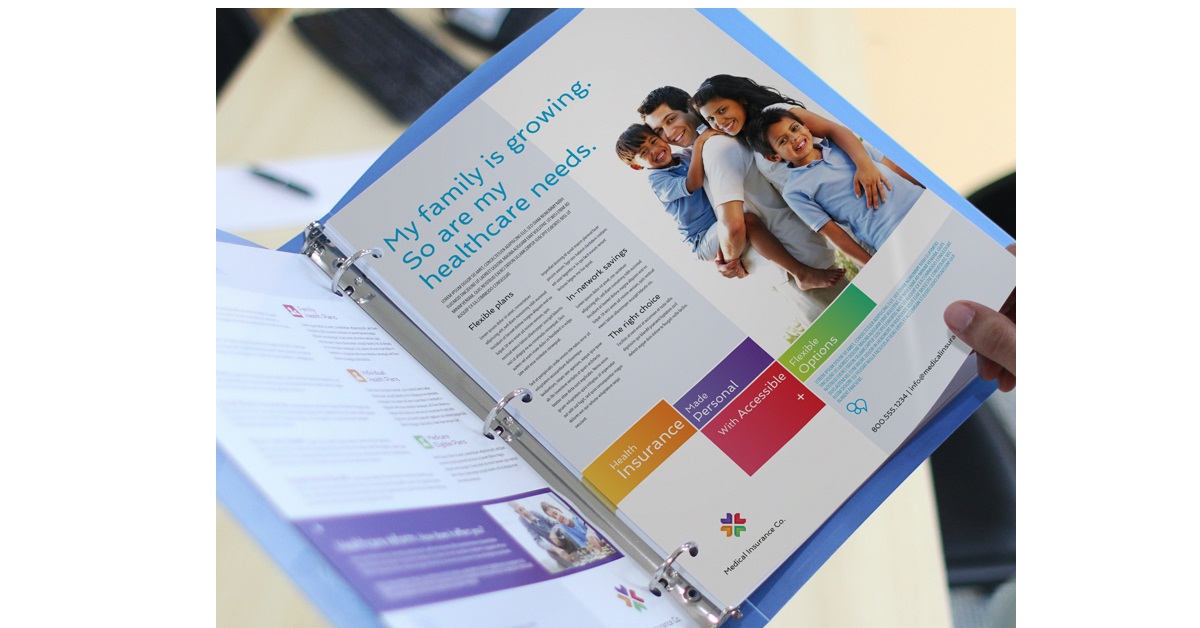 Custom sales sheets are an often overlooked but crucial part of any trade show promotion. UPrinting's sales sheets can be printed all in the same size, or with stepped inserts. Choose our 3-hole drilling option for sheets that you can quickly organize in any 3-ring binder. Choose between standard or custom sizes.
Convenient 3 hole option for easy binding
Optional stepped inserts
Print on one or both sides in full color
A standard tool in B2B sales, sales sheet are an attractive way to present otherwise complicated offers in an easy-to-digest manner.
---
Brochures
---
Brochures are the quintessential trade show piece. You simply can't expect to join one without them. Help your brochures stand out with full color and a variety of folding options. Our brochures are available in different gloss, matte, and uncoated stocks.
Choose 1 of 10 different folding options
Stock and finish options to suit any brand
Essential for any trade show booth
Convert convention attendees with a well-designed brochure. They excel for B2C marketing and for selling less complex offers than you would on a sales sheet.
---
Folders
---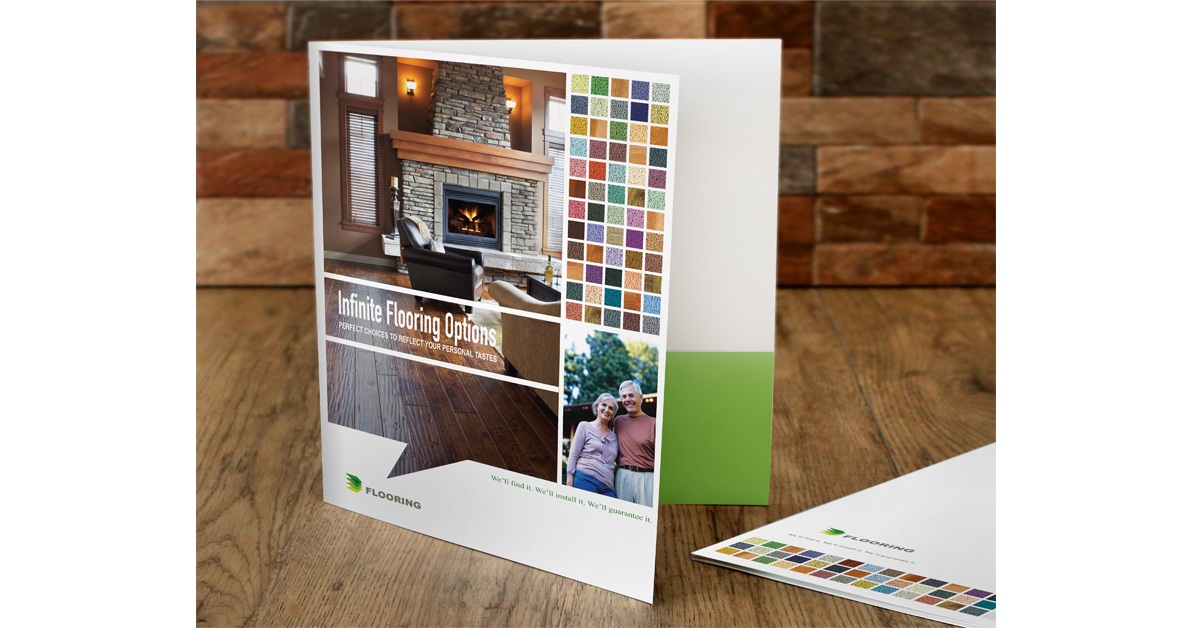 UPrinting's custom folders don't just promote your brand — they're perfect for collating other trade show materials in one neat package. Our folders come in 9″ x 12″ and have 4″ pockets — just the right size for most flyers and business cards, as well as many other small promotional prints. All folders are made with a durable cardstock in your choice of matte or glossy finishes.
Optional pockets
Print in full color on the outside or on both sides
Matte and gloss finishes available
Organize other small trade show prints in style. Consider custom folders for situations you might want to give potential customers a more comprehensive idea of your offer with different print materials.
---
Some trade shows last for over a week, others last for only a few hours. Some might be outdoors, in direct sunlight, while others may be indoors. Different shows call for different print products, and knowing which ones work best in a trade show can make all the difference.
Comments