Design
Top 10 Election Inspired User Interface Designs
The web is becoming more interactive, visually appealing and integrated with social marketing and the proof of this web 2.0 boom can be easily seen on many of the top news sites during the final push of the election. Many of the major news sites not only let you customize their news sites to your liking, but with the elections they have started creating amazing new user interfaces, widgets and more specifically for the election.
Most of the major news sites have an interactive electoral votes map along with a graphic displaying the current seat statistics for the house and senate. The trend has really caught on and it was very interesting to see all of the major new sites fight to see who has the best "Election Friendly" site.
My vote would have to go to MSNBC.com because of the overall design of their graphics and the fact that they are actually widgets. Because they are widgets you can integrate them into many platforms such as Facebook, Blogger, WordPress and more. They even give you the HTML code so you can embed it manually into your website, blog or profile.
Regardless of what news site you prefer or what your political view is, I thought i would be great to take a look at all the designs to see which is best. So feel free to leave comments and be sure to visit the actual sites so you can interact with the maps, graphics and widgets to get a true feeling of how well they work or don't work.
Election Inspired User Interface Designs
1. CNN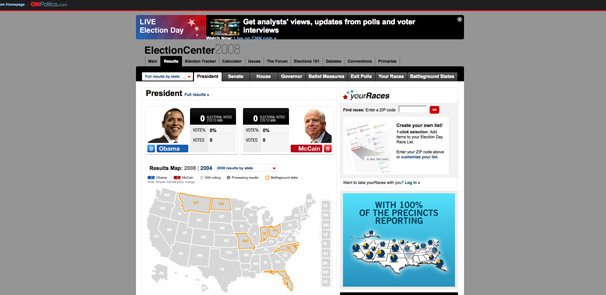 2. CBS News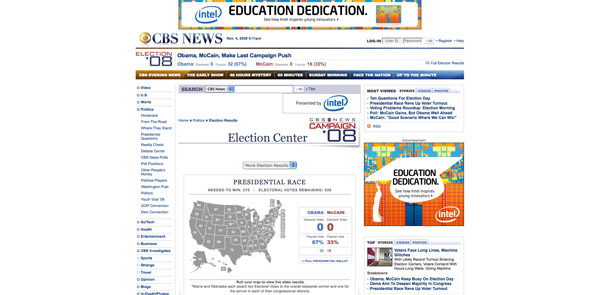 3. ABC News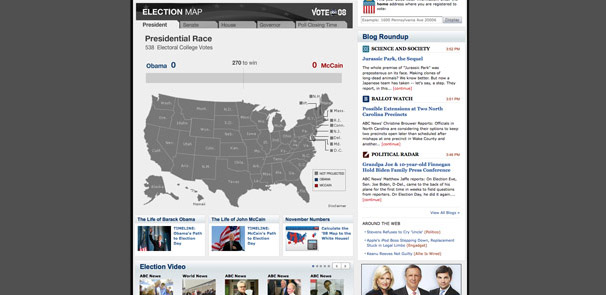 4. Yahoo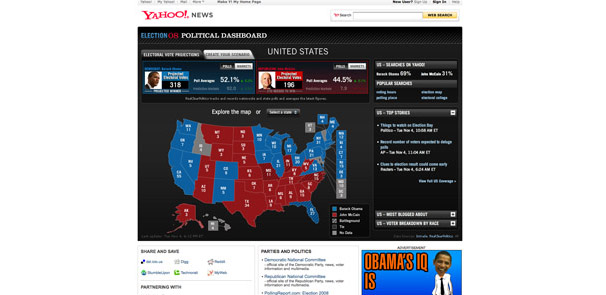 5. BBC News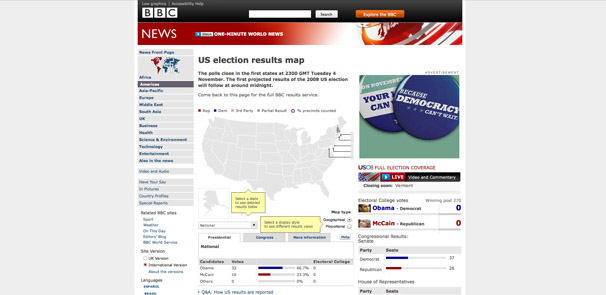 6. MSNBC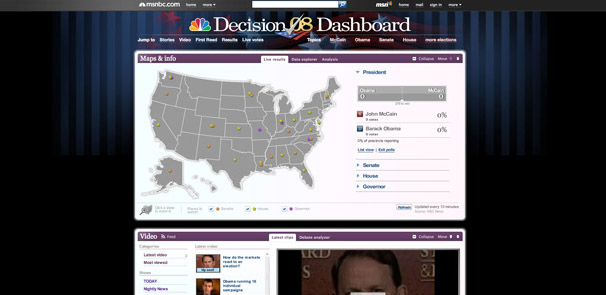 7. FOX News
8. USA Today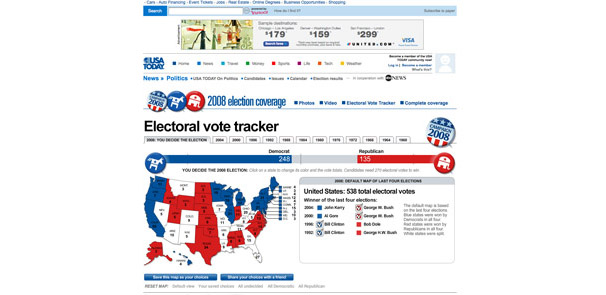 9. Time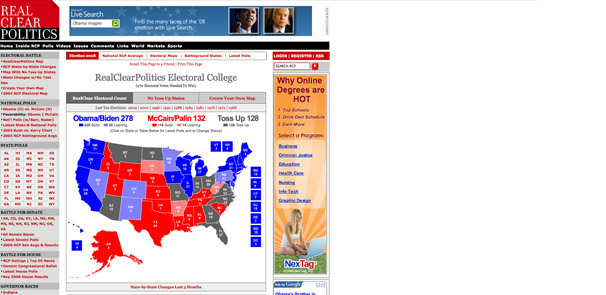 10. NY Times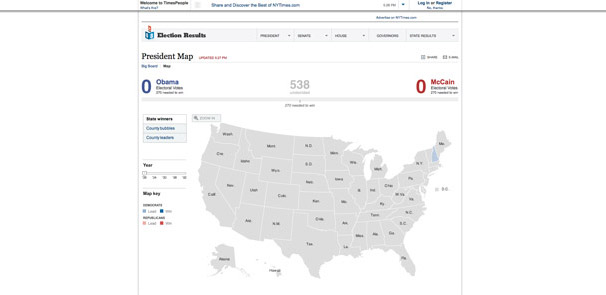 Check out our custom printing options.