Print Tips
Tips on Achieving and Maintaining the Best Canvas Printing
Great canvas prints don't just happen. The best canvas printing starts with a good photo and ends with proper maintenance and long term care. To learn how to both create and keep fantastic prints, keep reading.
Achieve and Maintain the Best Canvas Prints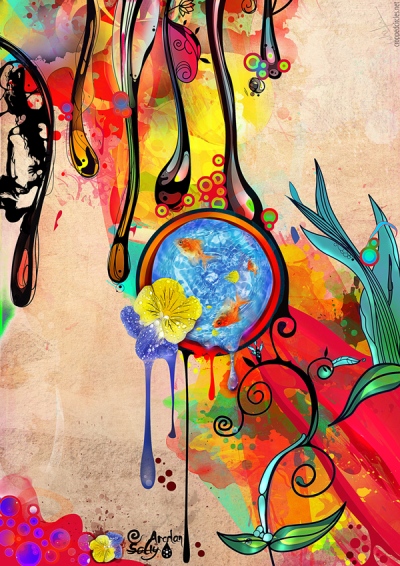 Pick the Best Photo Possible
You're blowing a photo up, printing it on canvas and hanging it on your wall, so please choose the best photo possible. Avoid low light situations, red-eye shots, poorly framed images or blurry pictures. Instead, start with the best image to get the best end results.
Also, double check the resolution, making sure it's high enough to get enlarged. If you're concerned about an image's quality or size, give us a call at 1-888-888-4211 and we can help walk you through the image preparation process in order to achieve the best canvas printing.
Choose an Experienced Canvas Printer
If you want the best canvas printing, you should go to the best canvas printers. Look for a printer that's experienced and not afraid to put up testimonials and reviews from past clients. Here at UPrinting, we have a long history of satisfied clients who keep coming back for our archival-quality canvas prints.
Avoid Getting Your Canvas Prints Wet
You may have invested in the best canvas printing, but it won't matter if you're not properly maintaining your prints. While most canvas prints, including those produced by UPrinting, are water-resistant, that doesn't mean they're water proof.
So, a splash of water here and there should be fine, but avoid placing your canvas prints outside or in damp areas like a covered porch, a boat house or other outdoor structures.
Avoid Direct Sunlight
Even the best printing on canvas with the best UV-protection is susceptible to sustained and direct sunlight exposure. To keep your canvas prints lasting through the ages, avoid placing them in direct sunlight or outdoors.