Design
The Works of Illustrator Andrew Archer
Andrew Archer, an illustrator from New Zealand, has worked with a number of high-profile clients like WIRED, ESPN, Q Magazine, Red Bull, Vogue, and NY Observer. There's something we could all learn from Andrew's style and technique.
If you find yourself designing gig posters or catalog covers and are running out of ideas, why not give it the Andrew Archer approach? Not only will your illustration help distinguish your catalog/poster from the rest, it will also be a refreshing sight for consumers who have grown tired of the same old glamour shots usually used for these sort of projects.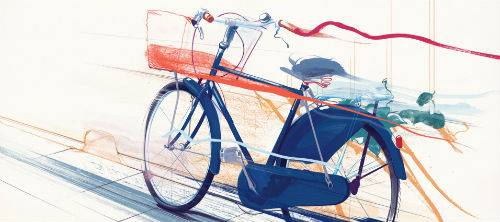 Below are some of the works done by Andrew Archer. If you're interested in contacting him, you will find his contact details by clicking here. Remember, UPrinting offers flexible catalog printing options and other services worth checking out. You can have a FREE sample kit delivered if you want to check out our stock. Like us on Facebook and follow us on Twitter to be updated on the latest design news and marketing tips.