News
The UPrinting Site's Got a Fresh New Look!
We've given our site a complete makeover! If you haven't ordered from our site in a while, you might be surprised to find we've made several changes. Check it out!

There's much more going on in the background than just a new look. After taking in all of your suggestions, we've given nearly everything the once over. We've extensively tested and re-tested several layouts to improve site navigation- making it much easier to find and create the products you need.
We've also made our price calculator much easier to use and understand. As usual – and unlike other online printers – there are no hidden costs.

These are just the first of many changes we've planned. Watch out for new products and added features in the near future. Speaking of features, watch out for our new Learning Center, a compilation of print resources to help you make the most out of your UPrinting experience!

Tell Us What You Think!

While this change is perhaps the most obvious thing we've done recently, we're
always
in the process of improving our site and our processes – things in the background  few people really get to see. We'd love to hear your take on the changes we've made to our site, as well anything else related to your experiences with UPrinting.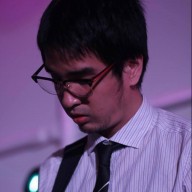 Arthur Piccio is a feature writer and subject matter expert for theUPrinting Blog.