Design
Taking an Image from File to Finished Product
Be guided on your first ordering experience at UPrinting. Here is a visual step by step procedure on how to order:
Step 1: Choose a medium for your design. You can easily choose between the products offered on the "Browse Products" side or you can type it on the "Search Products".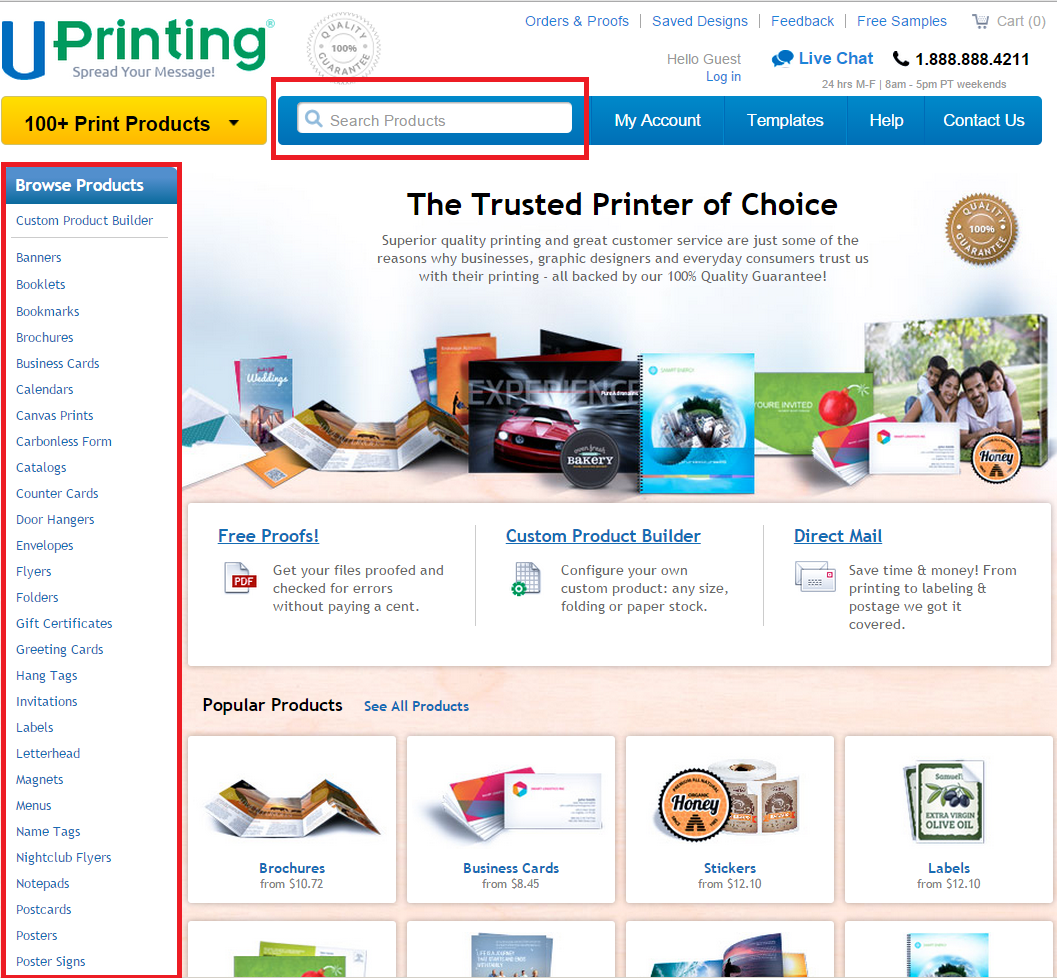 Step 2:  Set your desired specs. Upload your file or create your own design online.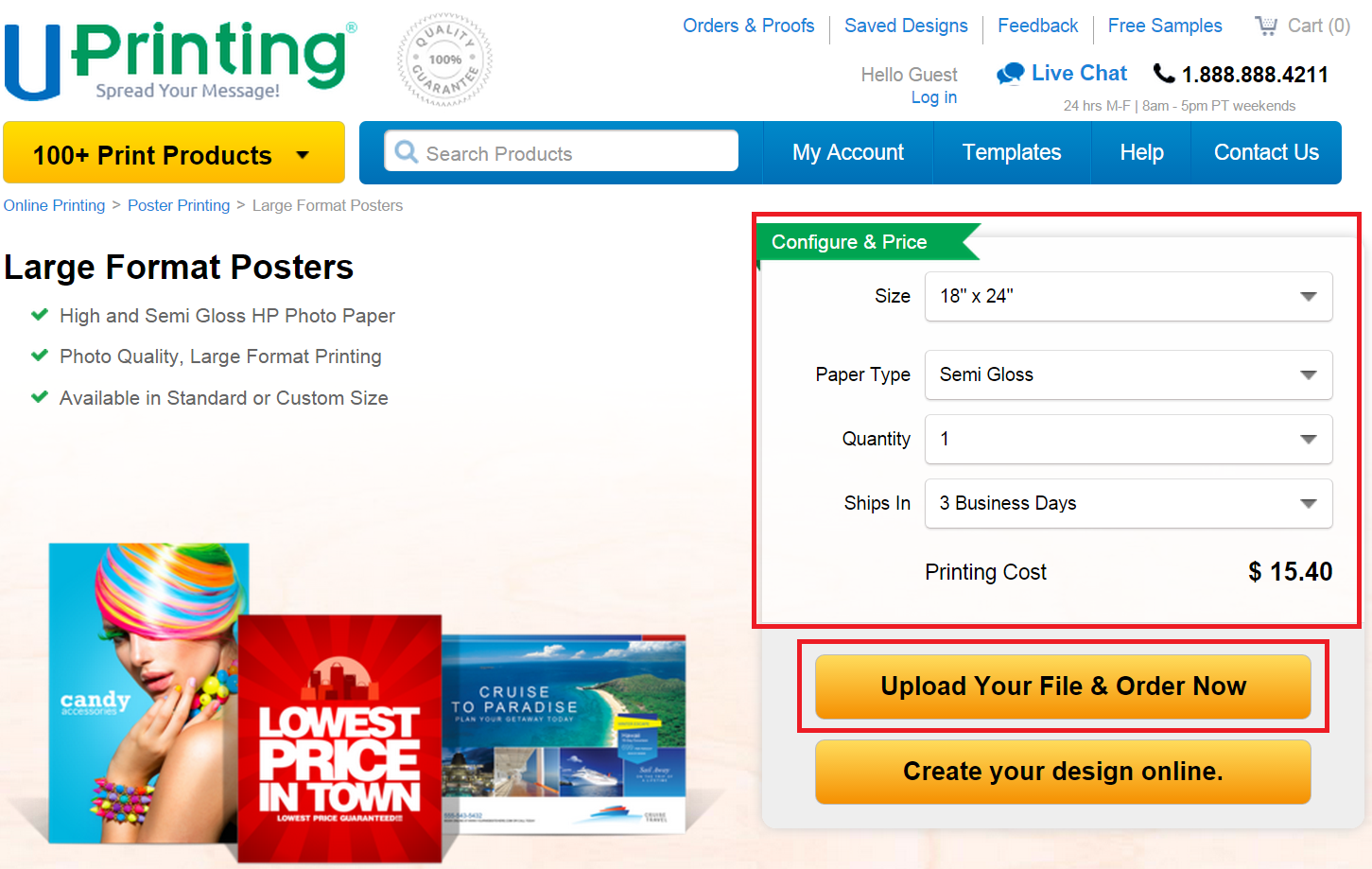 Before you upload your file and choose specs, you need to check the image determine whether it is possible to be reproduced on your chosen printed medium. After checking, you can now choose between the specs options. When you have decided on the specs, click the "Upload Your File & Order Now" button.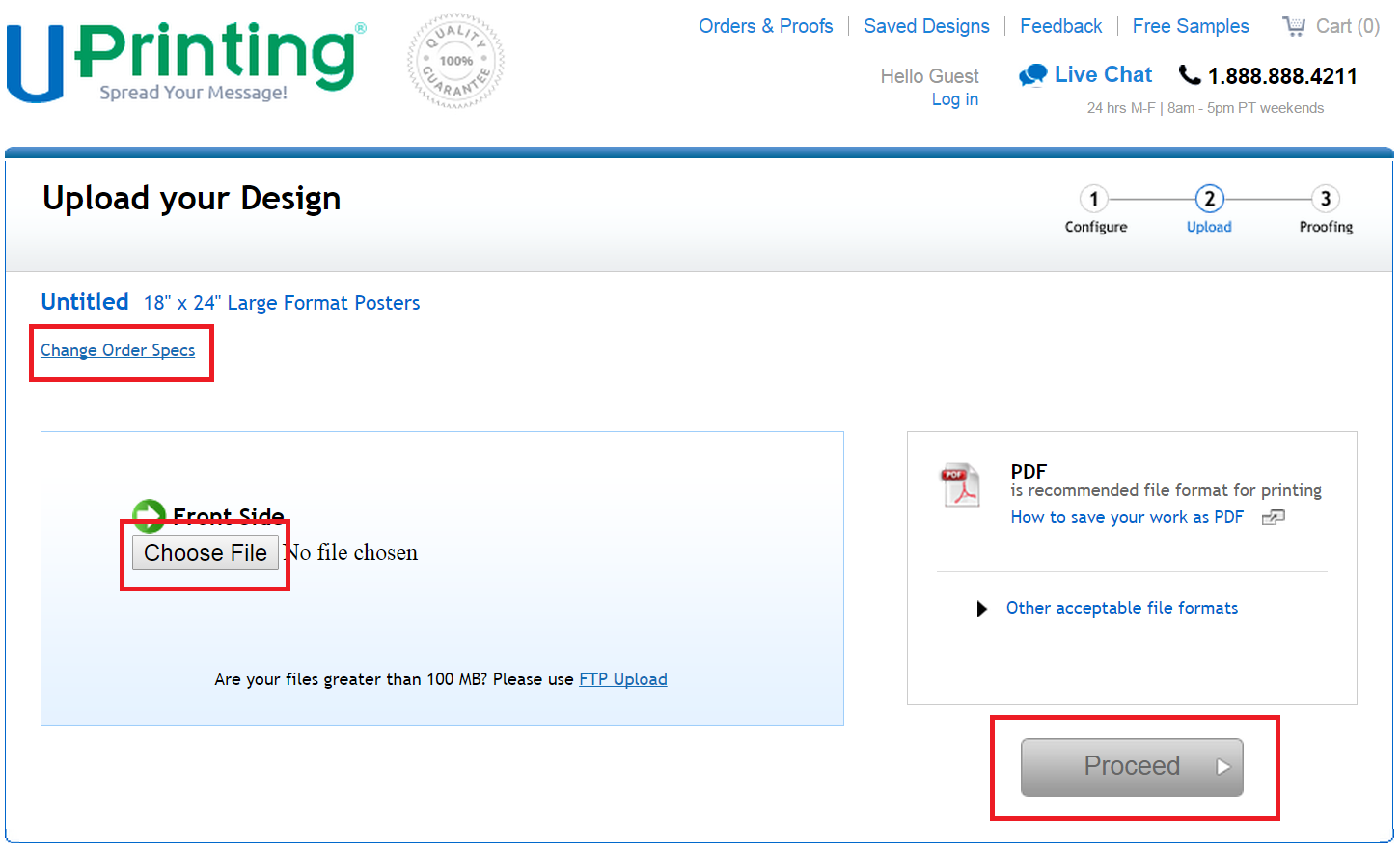 You can also change the specs here if you have decided to. Click onto the "Choose File" to upload your file. Acceptable file formats are:
JPG
JPEG
PNG
TIF
EPS
Illustrator
Publisher
DOCX
DOC
When you have uploaded your file, click "Proceed".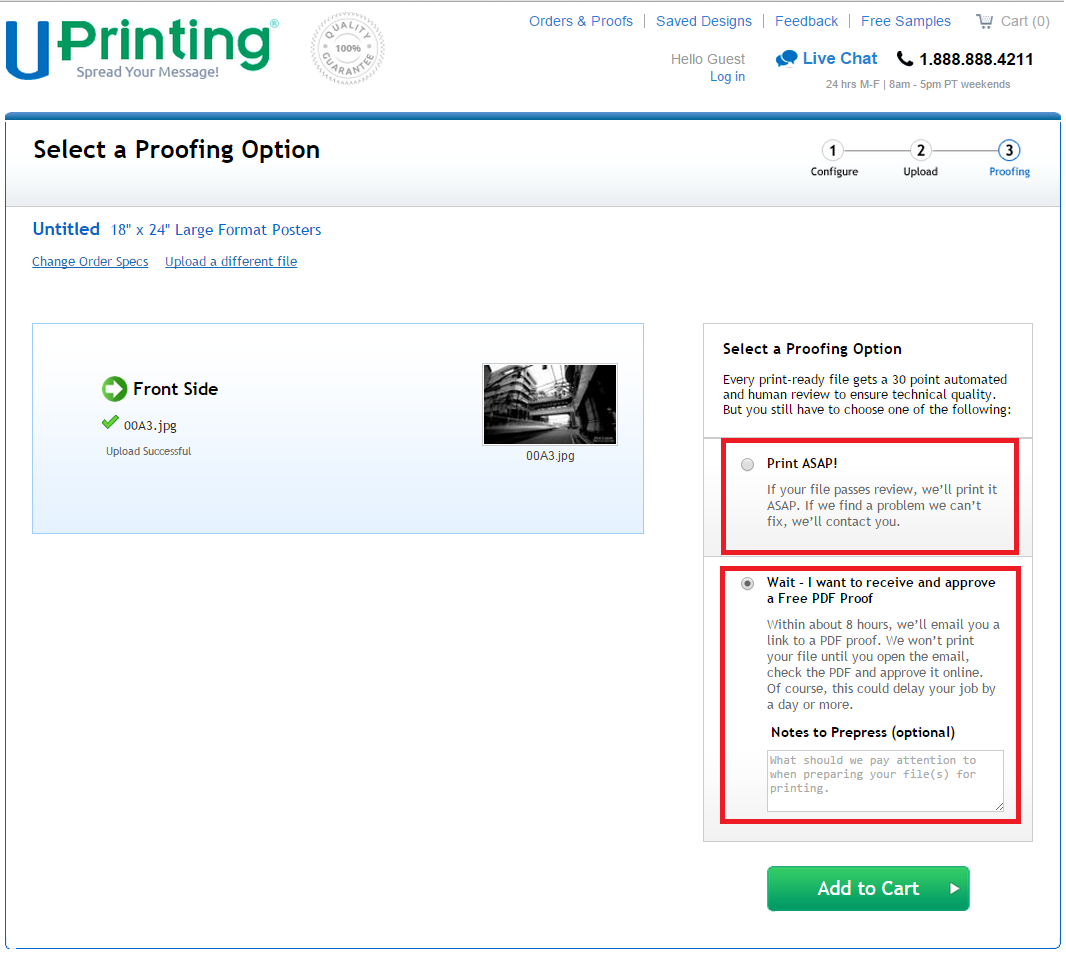 After uploading your file, you have an option to go about your order without a proof or wait and receive a free PDF proof. When you waive your digital proof, you'll proceed to the next step. If you choose to receive and approve a free PDF proof, you have two options. You'll receive a link via email to a PDF proof or have a hardcopy. Its printing will be subjected to your approval. When you have decided on printing ASAP or wait for a free proof, click on the "Add to Cart". If you want to create your design online, these are the steps: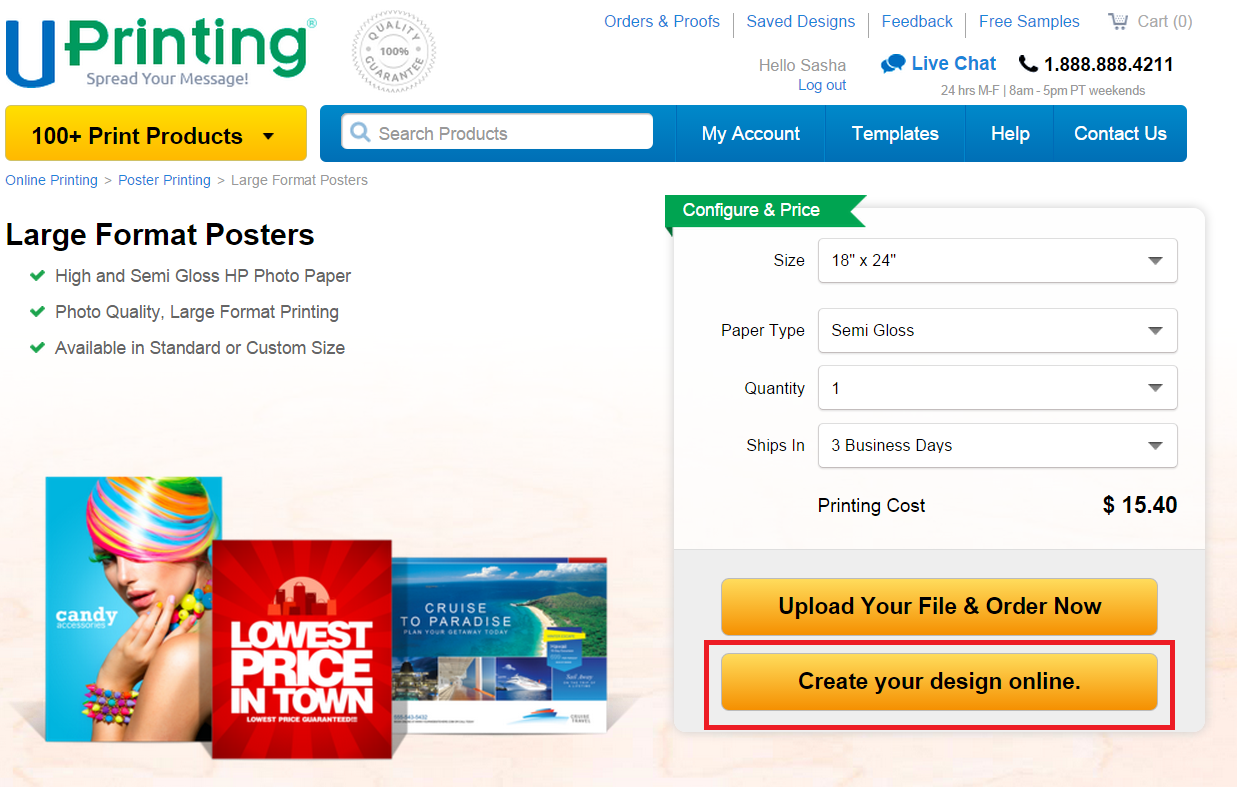 Adjust the specs you want and click onto the "Create your design online."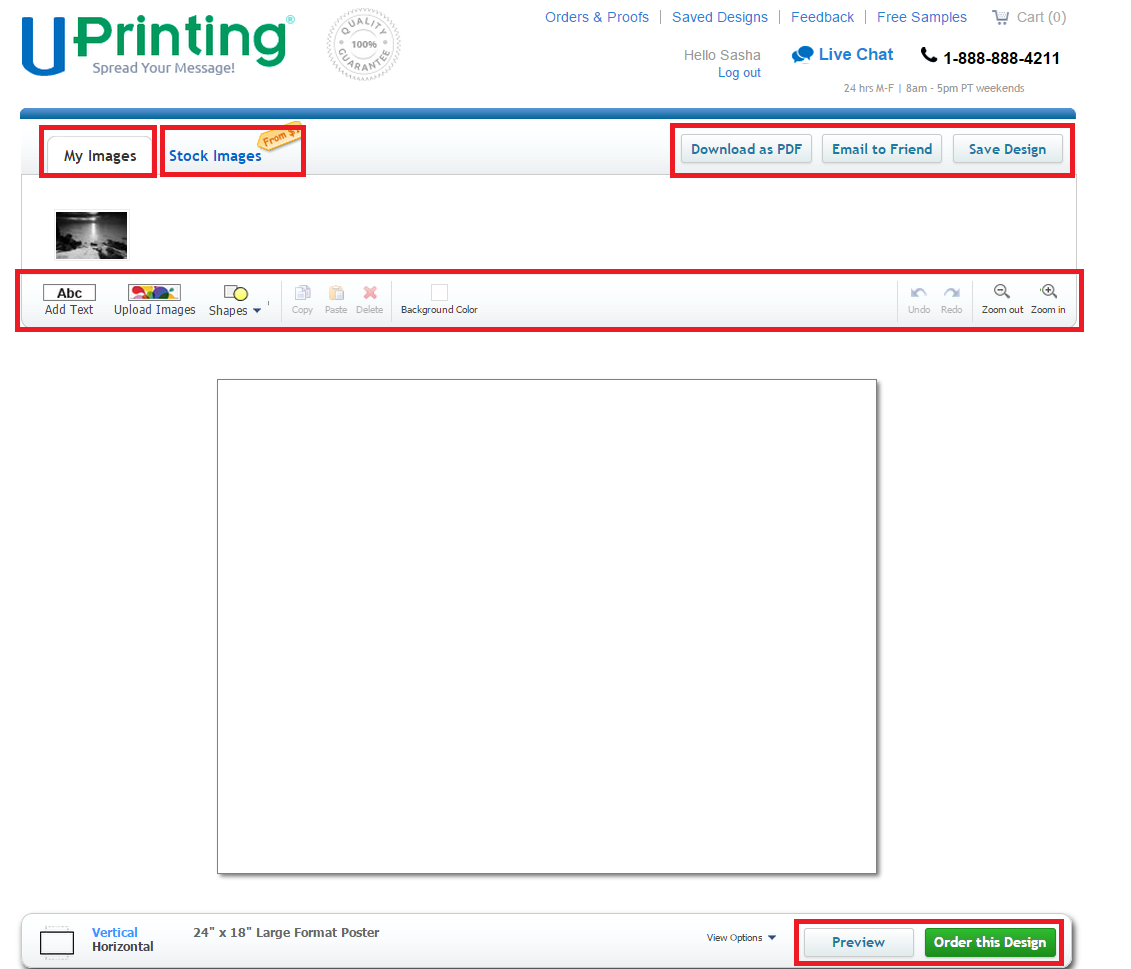 You can upload your own images or search for stock images. When you decided to upload your own image, it will be automatically checked. You will be informed if your image's resolution is right for your printing medium. You also have the option to add text, upload more images, and add shapes.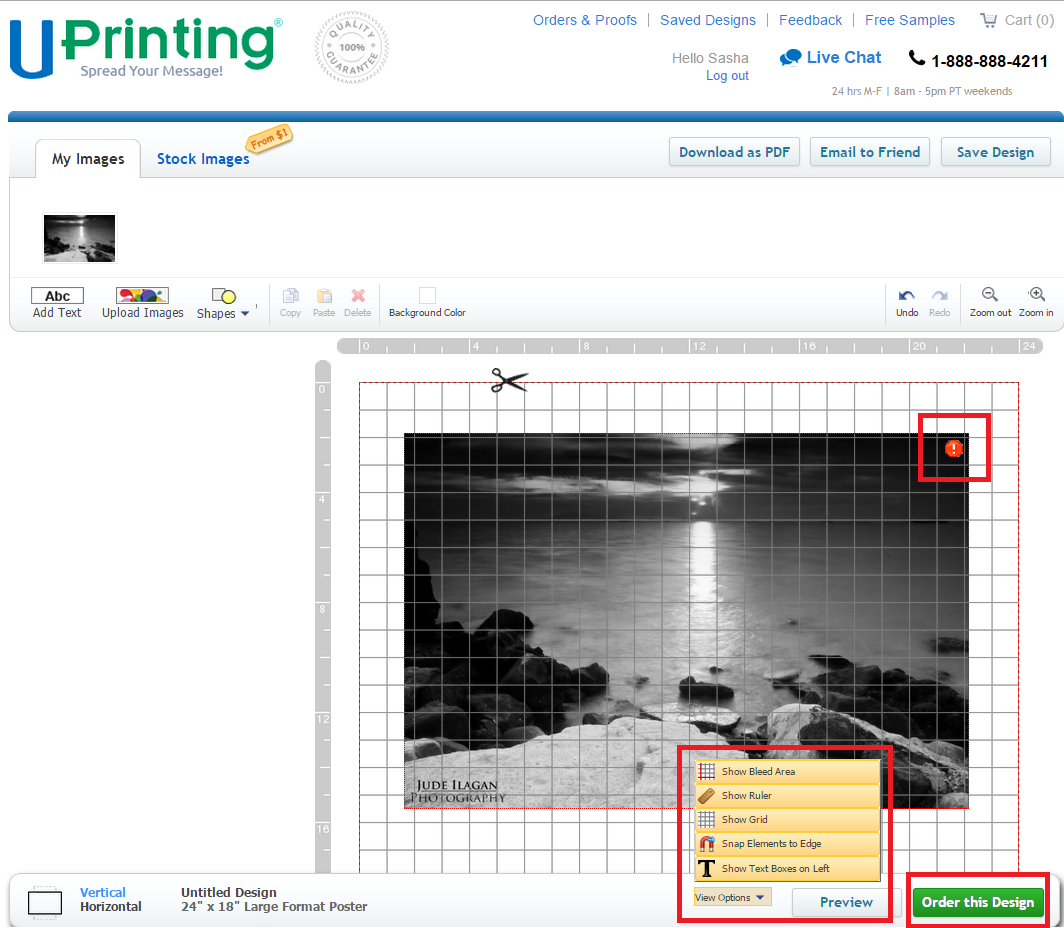 Here is an example on creating your own design online. When you encounter an exclamation warning sign on the upper right of your design, it means that your image's resolution doesn't match your design. You can also choose your view options to help you in designing.  After finalizing your design, you can now click the "Order this Design".
Step 3. Create an account.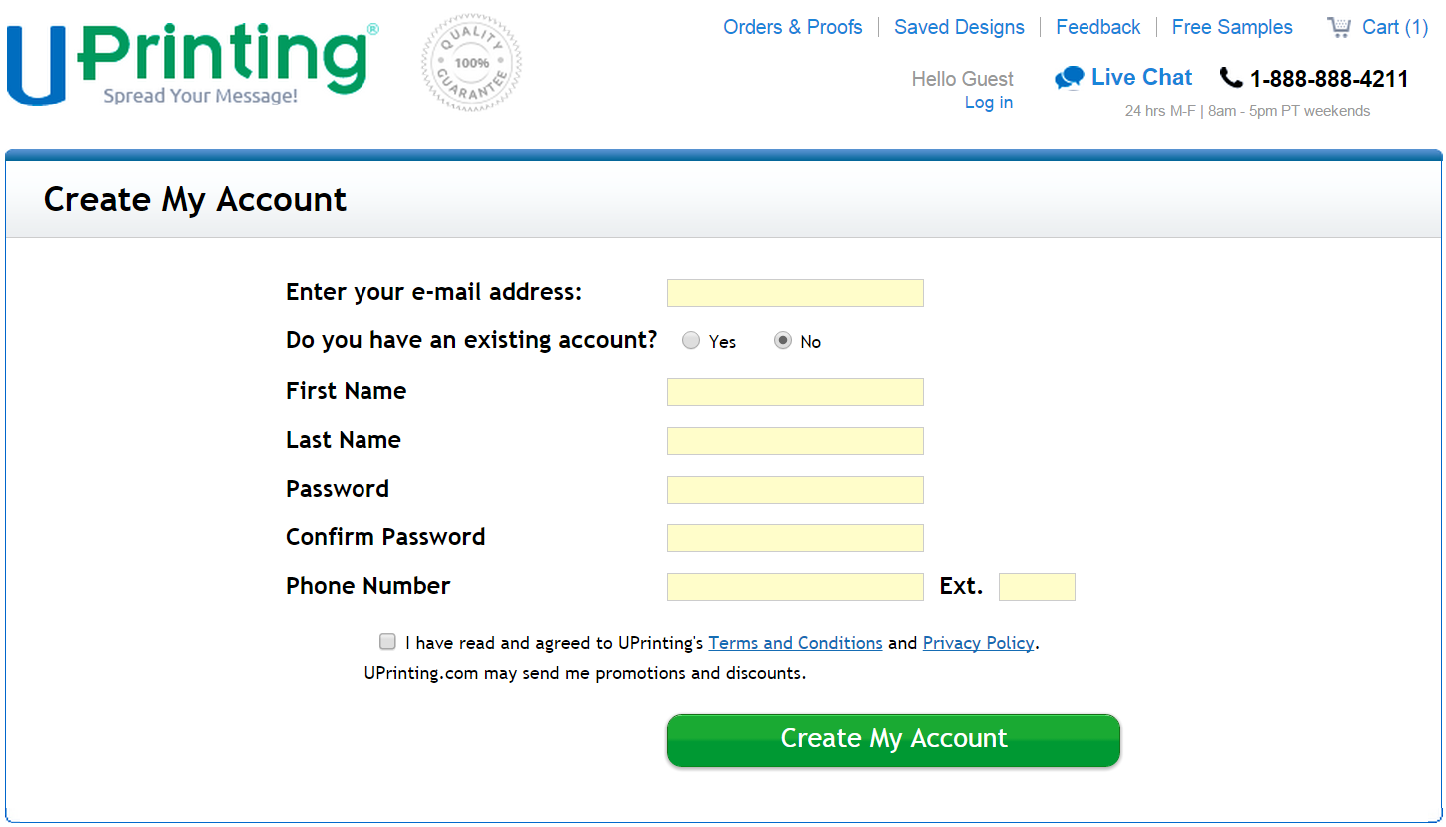 You will be asked to create an account (if you don't have one yet) or log in before purchasing. Double check all your provided information since this will play a crucial part on your purchases. After creating one, you will receive an email verifying your account. But if you have an account already, you will be directed to the next step.
Step 4. Fill up the Shipping Information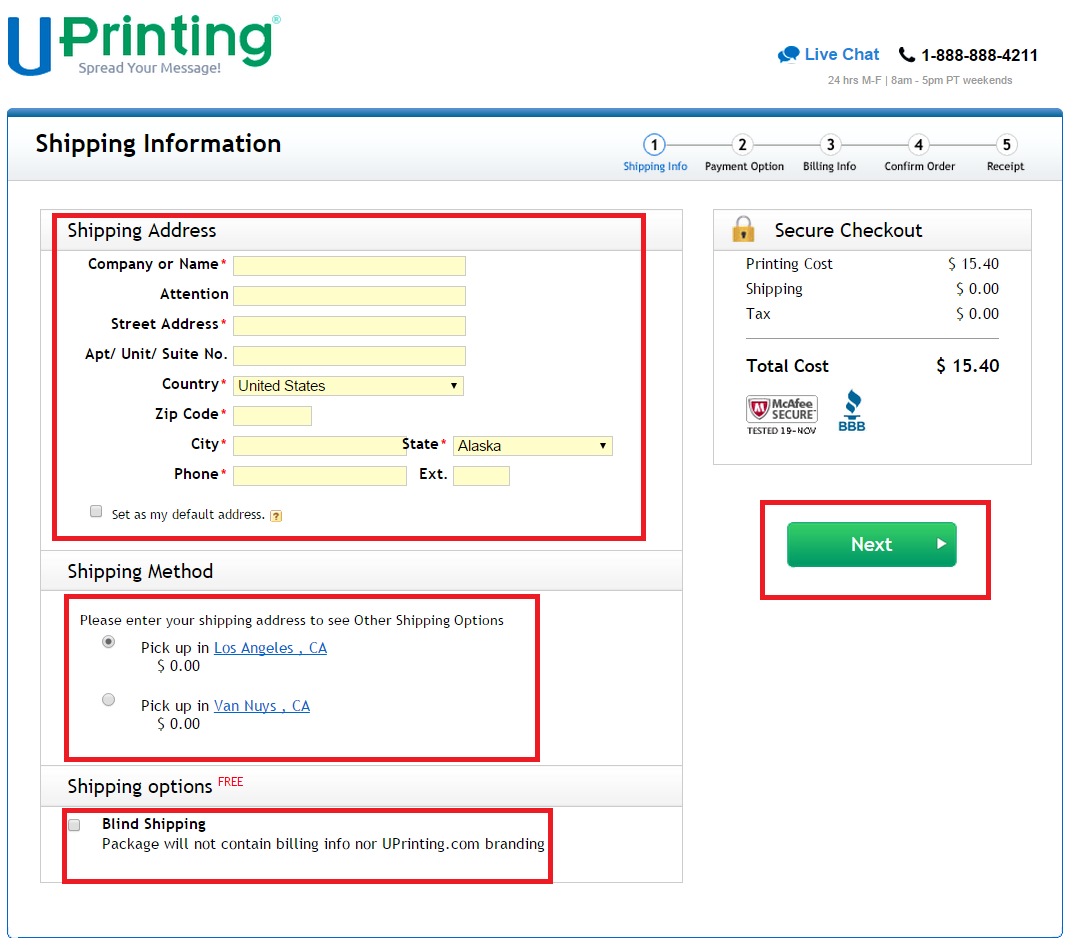 Fill up all the information needed. Here, you can choose among the shipping method and options. You can opt to pick up your order if you find it more convenient. We also offer blind shipping.
Step 5. Choose your Payment Options.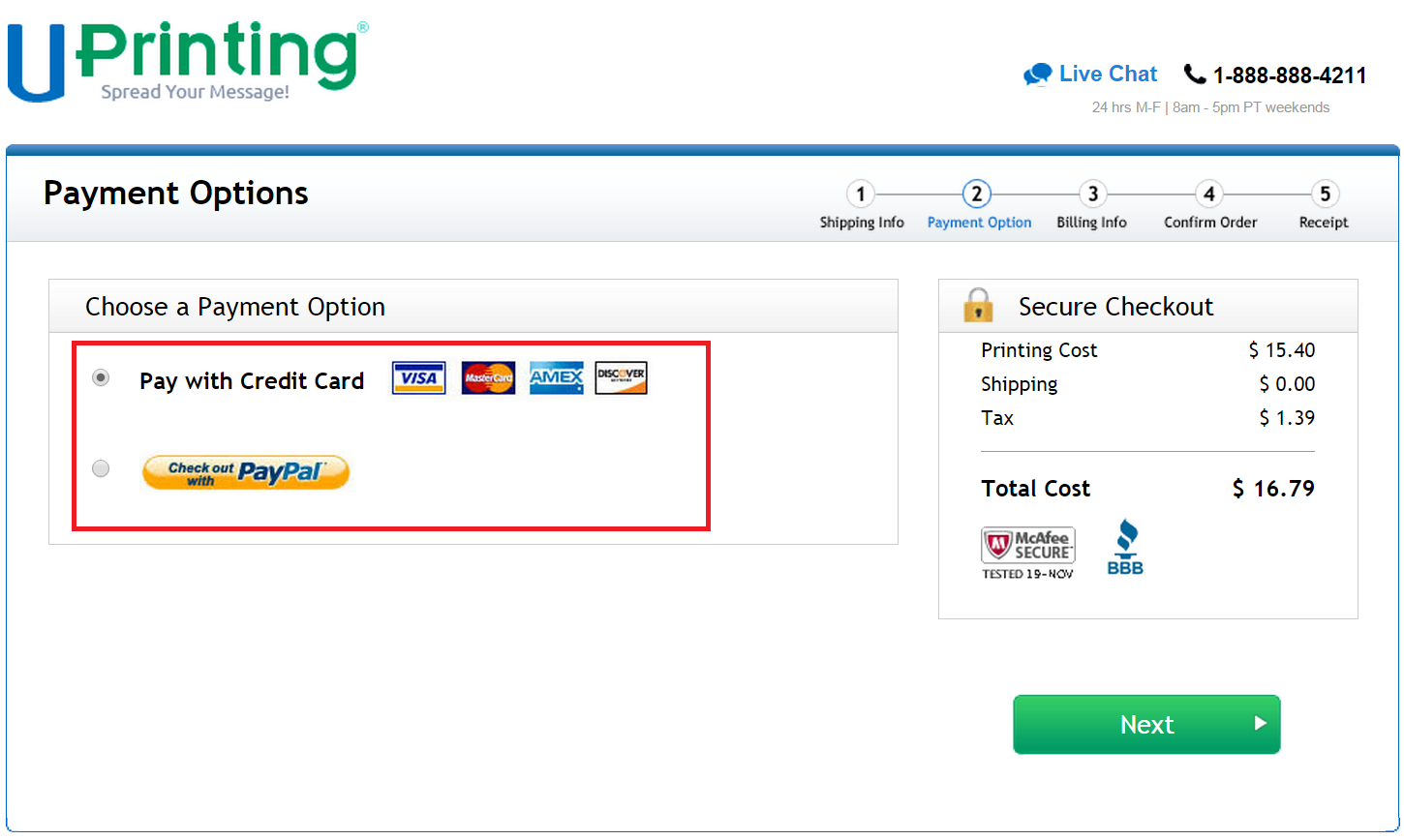 You can choose between paying via credit card or Paypal. When you choose to pay via credit card, these are the accepted cards: Visa, MasterCard, Amex, and Discover. If you pay via Paypal, you'll be directed to this page: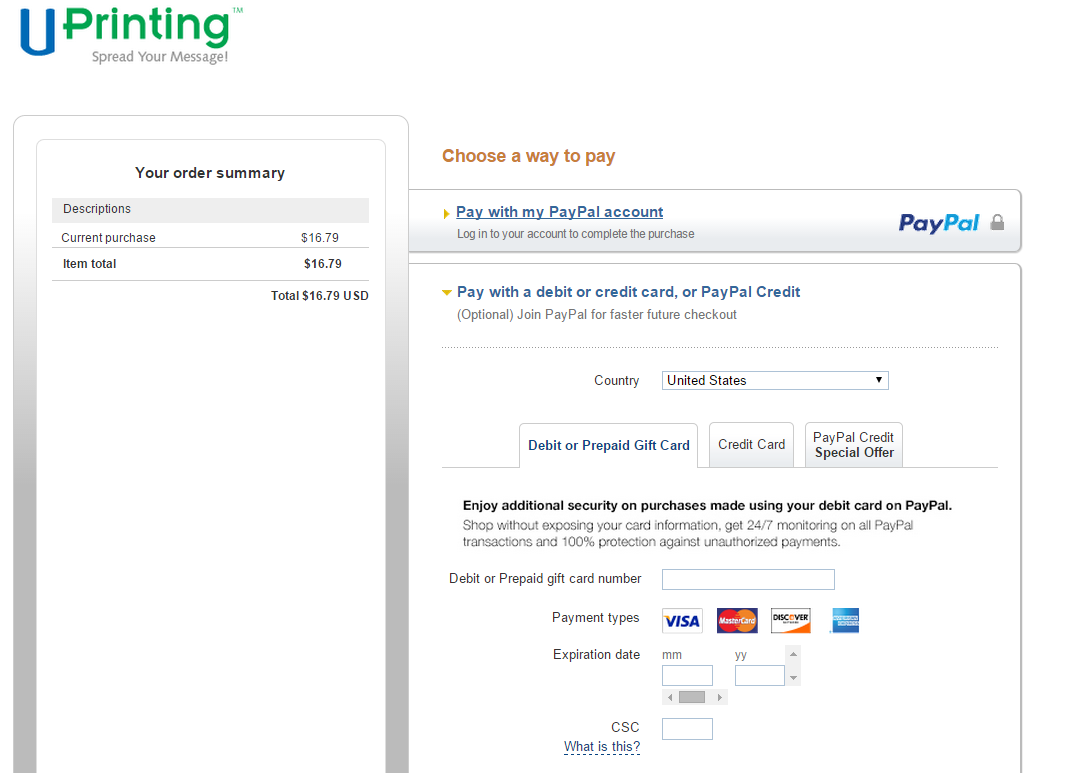 And when you choose to pay via credit card, you will be directed to this page: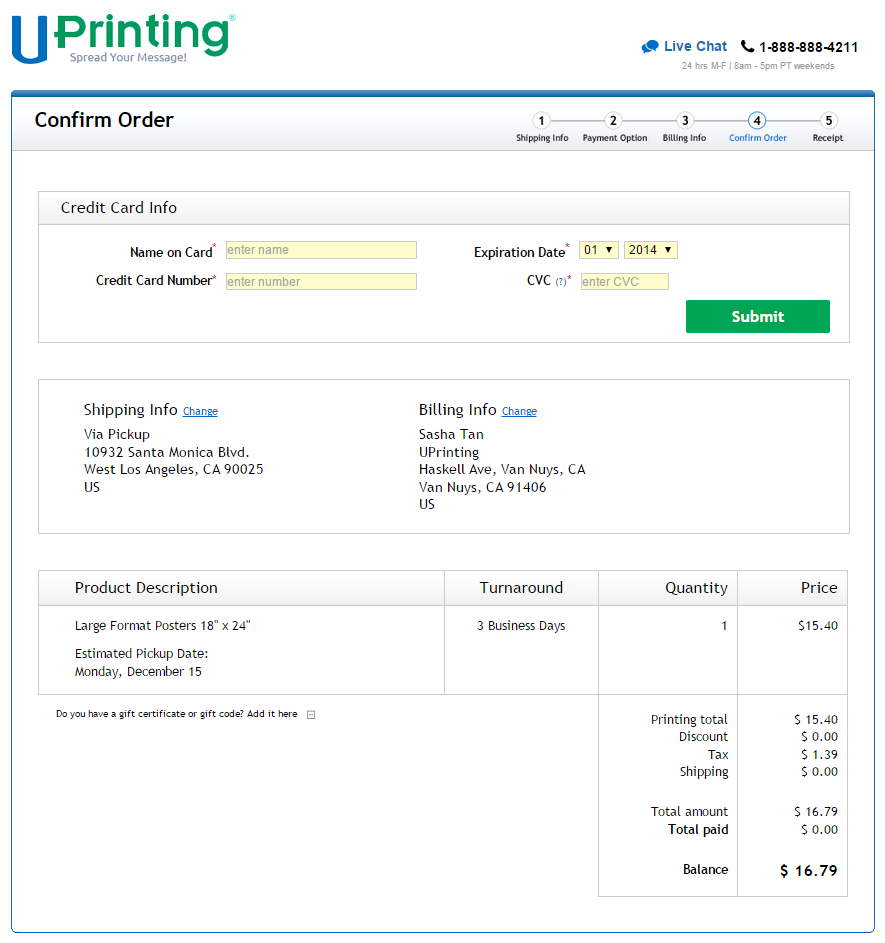 After filling up the confirmation order, you will have your soft copy receipt. Now, you just have to wait for your prints to be ready. Turnaround time starts when your order has been sent to press (after you have approved or waived your digital proof).
Need a little bit more? Check out our custom printing service. Do you have some questions on our ordering process? Ask us in the comment box below!
Comments