News
State of The Creative Industry: iStockPhoto's Creative Jobs Snapshot [Infographic]
Our friends at iStockphoto have sent us an infographic detailing the state of the creative jobs industry as well top portfolio tips directly from iStockphoto's Director of Creative Planning Rebecca Swift. A lot of our customers are in creative fields, particularly Art Direction and Graphic Design so we feel that this should be interesting for our readers.
The infographic also lists the Top 10 US cities for creative jobs as of iStockphoto's last survey, as well as tips for how to create a successful photographic portfolio.
What do you think?

 The future of the creative jobs industry in the US seems safe, at least for the foreseeable future. Play your cards right and have enough determination, and your dream job in the creative industry is closer to reality than its ever been.
Sources cited:
United States Department of Labor – Bureau of Labor Statistics
Love/Hate this article? Questions? Insights? Just head over to the comment section below. We'd love to hear from you! Check out our custom printing options here.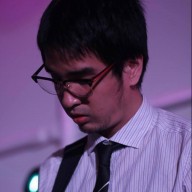 Arthur Piccio is a feature writer and subject matter expert for theUPrinting Blog.