News
UCommunity News
UPrinting News
Santa Fe Watershed Thanks The UCommunity
The UCommunity, UPrinting.com's Non-profit Sponsorship Program, has for the past three years,  given free printing to thousands of qualified non-profit groups throughout the United States.  The UCommunity gets a lot of thank you emails, but with World Water Day coming up on March 22, a message from one of our sponsored NPOs seemed particularly timely.
Here it is in full: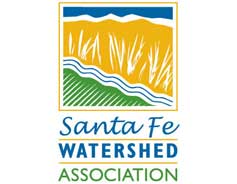 The Santa Fe Watershed Association is working to restore the Santa Fe River and its watershed through advocacy, education, and hands-on restoration work. We advocate for policies that will restore the Santa Fe River to a level of ecological health that sustains wildlife, trees and plants, and increases our ground water. Our programs both restore and build support for a healthy river through education and activities that connect people to their watershed.
We had a very good experience working with UPrinting. We ordered a roll of 250 round labels , with our Adopt-the-River Program's 10th Anniversary Logo, that we used for an event "Love Your River Awards Brunch" and 10th Anniversary celebration of The-Adopt-the-River Program on Feb 11th.
We honored 20  Sponsors and Stewards who had supported this program for over six years to ten years. We gave a label to all who attended, to about 70 people, labels were also placed on the gift bags that contained the awards and on certificates of appreciation, that were made for several City of Santa Fe, Parks Division employees.
The labels were produced and printed and shipped in a very timely manner, and the quality of the labels is excellent. And we are grateful to be included in your Sponsorship program, being a Non-Profit , every contribution is greatly appreciated.  I will recommend UPrinting  in the future.
Thank you again,
Robin Hilliard
Adopt-the-River Coordinator
Santa Fe Watershed Association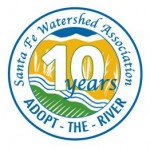 Address: 1413 Second Street, Suite3, Santa Fe, NM 87505
Tel. No.: 820-1696
Website: www.santafewatershed.org
---
Check out our custom printing services here.
---
Comments