News
UCommunity News
Rooms That Rock 4 Chemo Changes Lives With Interior Design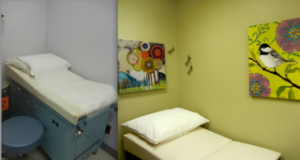 San Francisco, CA–(UPrinting.com – January 6, 2012) From its unexpected beginnings early 2011, UPrinting UCommunity member Rooms That Rock 4 Chemo has been featured in a number of publications and has already changed the lives of thousands of patients undergoing grueling cancer treatments – with interior design.
Hospital wards are not exactly the cheeriest places to be in. Depression is a common result of extended hospital stays.
Unfortunately, depression is an even bigger health risk than arthritis, diabetes, angina, and asthma- presenting a significant problem for cancer patients undergoing treatments that knock down their immune systems.
A staid hospital environment can also make patients more pessimistic, causing problems for their caregivers as well. Unfortunately, interior design is often very low on the priority list of most hospital administrations, some of whom may be struggling to stay open in this challenging economy.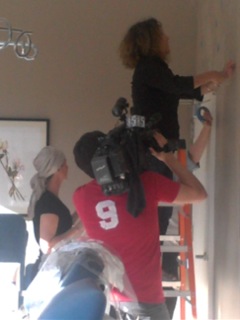 RoomsThatRock4Chemo makes it its mission to change the lives of cancer ward patients by connecting hospitals and clinics that provide outpatient chemotherapy with interior designers willing to donate their time and effort to transform drab chemotherapy rooms.
Rooms That Rock 4 Chemo began May 2011 when founder and Executive Director (and consummate watercolor artist)  Nancy J. Ballard went to a medical appointment with a watercolor painting intended for delivery.
An attentive office manager suggested patients in the chemotherapy ward would benefit from having something interesting to look at.  Ballard then donated framed prints for all six chemo rooms and contacted local designers to donate their talents- and the rest is history.
"The group welcomes anyone who wants to donate resources" Explains Ballard "As a non-profit organization, UPrinting gifted us the brochures we are currently using and when there were changes needed, they gifted those brochures as well. They are helpful and resourceful, quick, easy and generous."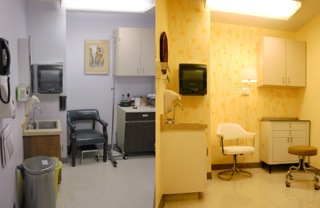 She continues "We would not have brochures if it weren't for (UPrinting's) UCommunityProgram. Being a new non-profit… our funds are quite limited. We are now able to put brochures in each room we rock to spread the word and acknowledge those designers who have donated so much to so many and share the good news that our custom-designed room together host over 9,000 patient visits per year in San Francisco and Marin County, California."
Having just begun, and with so many rooms left to rock, Rooms That Rock 4 Chemo has plenty of work ahead of it.  Says Ballard "We will be rocking chemotherapy rooms at Sequoia Hospital in Redwood City California withanother non-profit Bonnie J Addario Lung Cancer Foundation. We are in conversation with Marin General Hospital and the Cancer Institute of Dr. Diaz Bazan in San Salvador! Looks like good news travels fast!"
For her service to the community, Nancy Ballard has recently been given a local Jefferson Award for her work and will be considered nationally.
To learn more, visit http://roomsthatrock4chemo.us/
Donations made payable to RTR4C, c/o Marin Link, 5800 Northgate Mall #250 San Rafael, CA 94903 USA
Non-profits may become part of UPrinting.com's UCommunity to avail of print sponsorships
---
Check out our custom printing services here.
---