Print Tips
Rolled Canvas Prints
Rolled canvas prints are perfect for professional and amateur photographers and artists. The canvas adds a professional looking touch and the rolled format gives you greater flexibility for framing. Rolled canvas is also easier and cheaper to ship than mounted canvas. It's so cheap that we even offer free ground shipping on any rolled canvas order.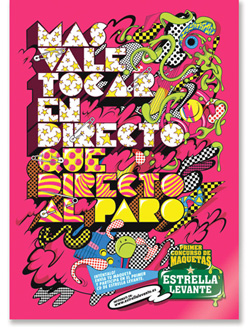 Ordering Rolled Canvas Photo Prints
If you're ordering rolled canvas photo prints, simply choose a size and then upload your photo to our website. We accept JPG, PNG, PDF, TIFF, EPS, Quark, Indesign and Publisher files.
You'll get a press-ready PDF proof usually within 4 to 8 hours. The best part? You can review the proof before you pay, meaning if you don't like it, you don't have to pay for it.
When ordering large photograph Rolled Canvas Prints, be conscious of the photograph's resolution. The larger you go in size, the more distorted the photo can become. If you want a crystal clear photo on a 48" x 72" rolled canvas print, be sure to use a photo or design that is the proper resolution and size for being printed on such a large canvas.
Ordering Rolled Canvas Art Prints
Rolled canvas prints are great for artwork, particularly digital artwork. From the professional artist looking to sell prints to their customers to the mom searching for a unique way to display her child's artwork, rolled canvas is an affordable and elegant solution.
Just as with photos, start by choosing a size, and then upload a file of your scanned, photographed or digitally-created artwork. The accepted file formats are the same as the ones listed above for photos. In approximately 4-8 hours, you'll receive a press-ready PDF proof that's ready to be printed and mailed upon your approval.
Framing Rolled Canvas Prints
Most of our customers that choose rolled Canvas Printing over mounted ones do so because they like the freedom it provides for mounting and framing. With a rolled print, you can choose your own frame, take it to a local framer or even frame it yourself. It's also a nice option for professional artists and photographers who want to sell low-cost prints without the frame or mount.