News
UCommunity News
Rebuilding Together Nashville To Rehabilitate 75 Homes for 2012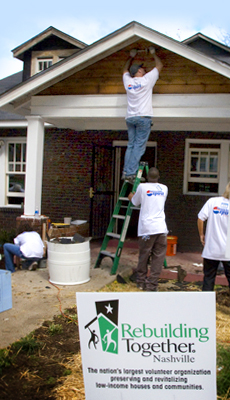 Nashville, TN (UPrinting.com –09 March 2012)Rebuilding Together Nashville is part of a Rebuilding Together's network of over 200 affiliates, serving surrounding counties for 17 years. UPrinting.com and the UCommunity NPO Sponsorship Program are proud to be a part of Rebuilding Together Nashville's efforts to provide safe, cost-efficient home repairs to those in need.
Laura Price, Director for Rebuilding Together Nashville clarifies "This year we are on track to complete repairs for 75 low-income homeowners. We will be addressing fall prevention, fire prevention, energy-efficiency upgrades, lead hazard removal and other general home repairs."
"We survey the homeowners about health and safety issues before and after our work" says Laura, explaining the nature of Rebuilding Together Nashville's work. "We are successful if the work we complete makes the living costs (i.e. utility bills) more affordable and the homeowner can continue to live in safety and independence for as long as possible."
Making a Difference
Ms. Alexander, an elderly East Nashville homeowner, applied for assistance to repair her roof and windows. When Rebuilding Together Nashville volunteers inspected her home, they were astonished at the amount of energy leaking out through the window jambs and the attic.
"I did not have good heat and winter was always hard," Ms. Alexander remembers. "I would turn on my gas cook stove and put on a pot of water, you know, to get the chill off. I would sit in one room with my space heater and a towel under the doorway and I would make it [through the winter] okay."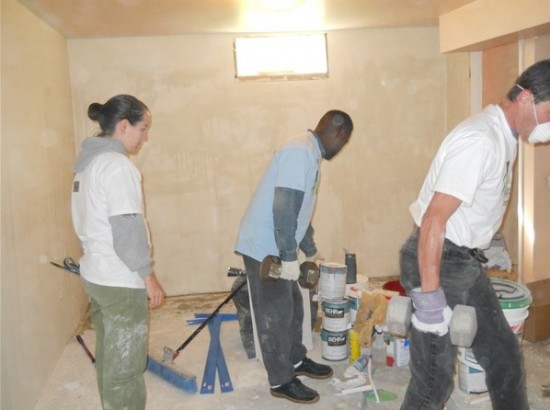 Ms. Alexander was unaware that she was unnecessarily paying exorbitant amounts of money each month on energy. "I had to dip into my savings every month and I was getting low. I don"t have much to live on." When Rebuilding Together Nashville finished working in Ms. Alexander"s home, the temperature results were almost immediate. "They gave me all new windows, repaired my porch, a new HVAC unit, radiant barrier, insulation, weather stripping and a new coat of paint. It"s all new and Santa Claus has come early!"
Says Laura "Ms. Alexander has now lived in her post-repaired home through both a winter and summer season and her monthly energy bills have been a consistent 29% less than in 2009. She is extremely grateful for the daily comfort her new home provides. Through partners like [UPrinting and the UCommunity], we have been able to help preserve affordable homeownership for Ms. Alexander."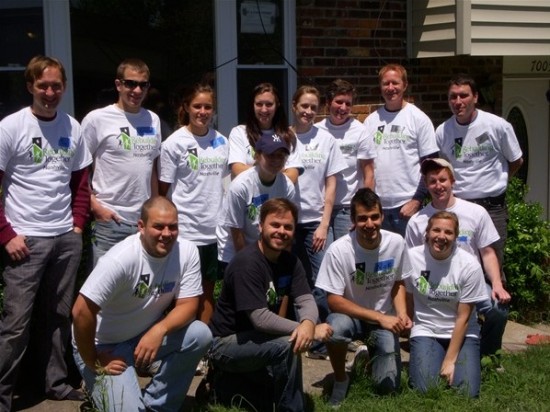 "The quality of [UPrinting's] products has been amazing and was better than we had hoped for"says Laura." The service was amazing. The staff was friendly and stepped us through the process the first time. We cannot express how happy we are with the products and the customer care."
She continues "We ordered our informational pamphlets that we hand out to our clients, volunteers and donors for UPrinting. We also ordered our annual donor mailers from UPrinting. Both were exactly identical to the template we sent. The colors matched and there were no surprises. The online proof was also extremely helpful!…We are very happy with our experience. All of our Board of Directors was impressed and several of our Board is now recommending UPrinting to their companies based on the great quality and pricing!"
Rebuilding Together Nashville

Address: 209 10th Avenue S, Suite 415, Nashville, TN 37203
Website: www.rebuildingtogethernashville.org
Learn more about the UCommunity!
---
Check out our custom printing services here.
---
Comments