Design
Pin-up Girl Calendar Illustrations : 20 Va-Va-Voom Examples
Ah, the pin-up girl – the 20th Century's contribution to the age-old tradition of capturing the graceful female form and displaying it to be admired. Prehistory had the Venus of Willendorf, the Renaissance had the Birth of Venus, and we have… the pin-up girl.

The pin-up girls' shapely bodies, gleaming white smiles, and teasing poses have been tacked or pinned up on so many walls since the 1890s -most notably in WWII GI lockers, where the leggy ladies like Betty Grable and Rita Hayworth kept servicemen company through mass-produced photographs.
While they were created for commercial purposes, these days vintage pin-ups are appreciated as works of art, and several pin-up artists (like Olivia de Berardinis and Milo Manara) have their own followings.
How about joining their ranks by making a pin-up girl calendar with a new heartbreaker every month? Here are some examples of wolf whistle-worthy pin-up girl calendar illustrations to inspire your own va-va-voom calendars!
20 Pin-Up Girl Calendar Art Samples to Wow You!
Please click on the photos to see their original source.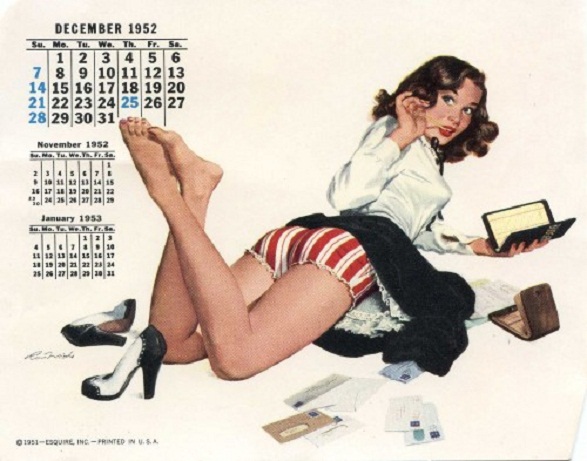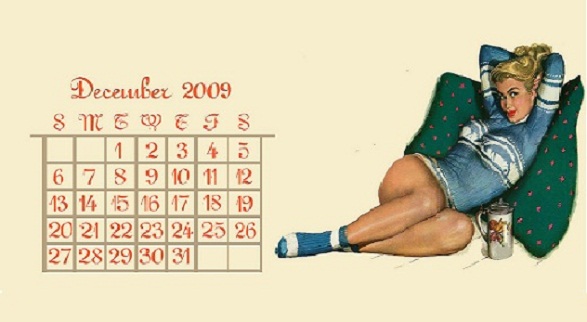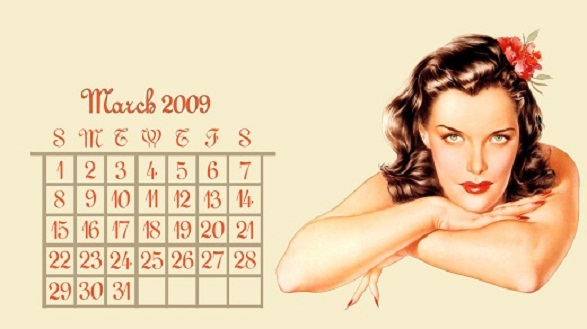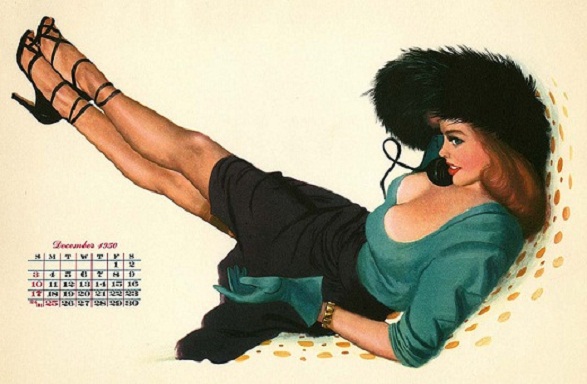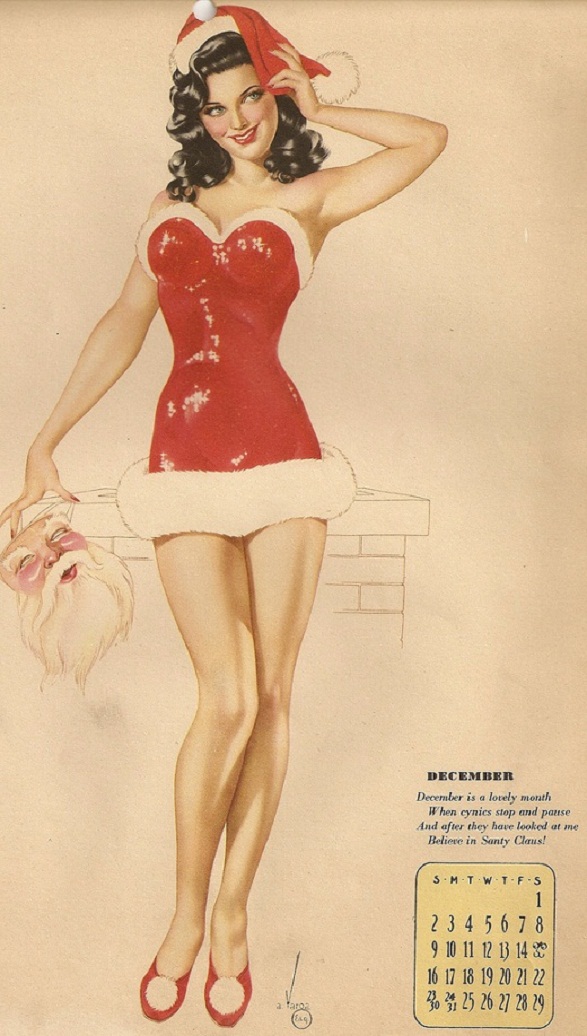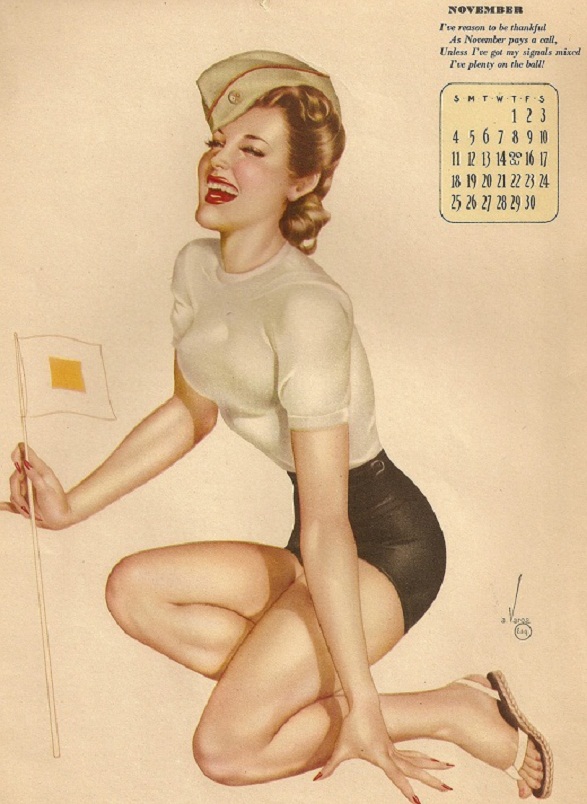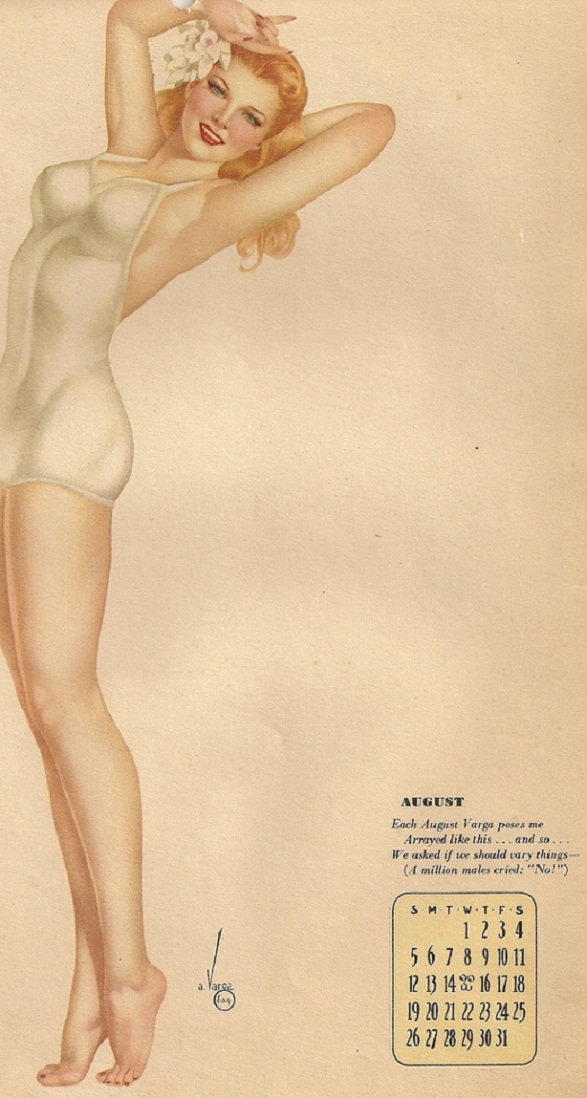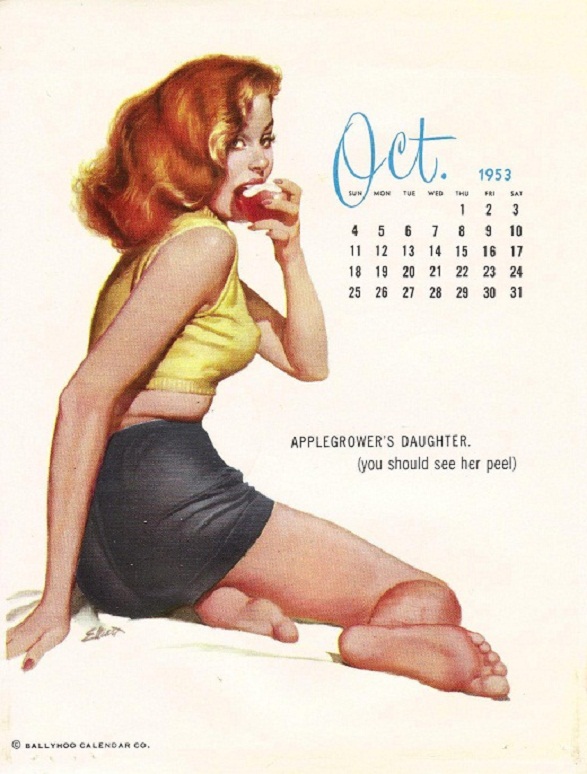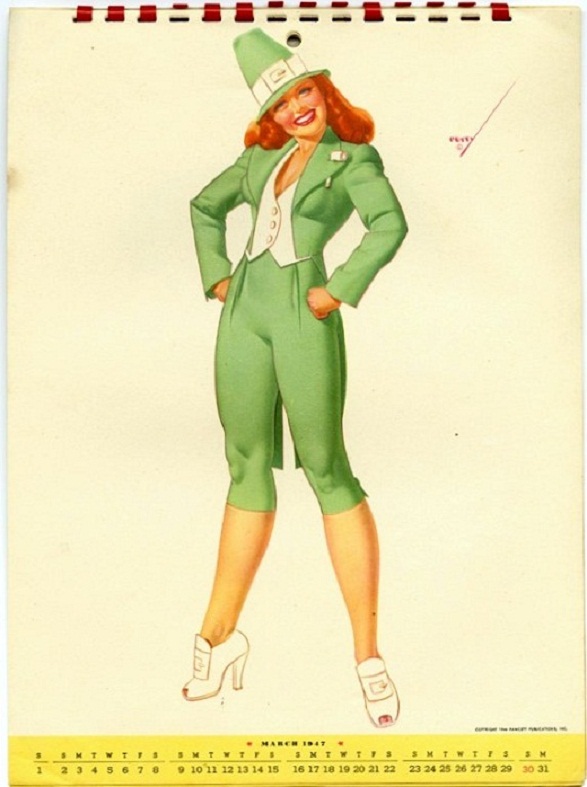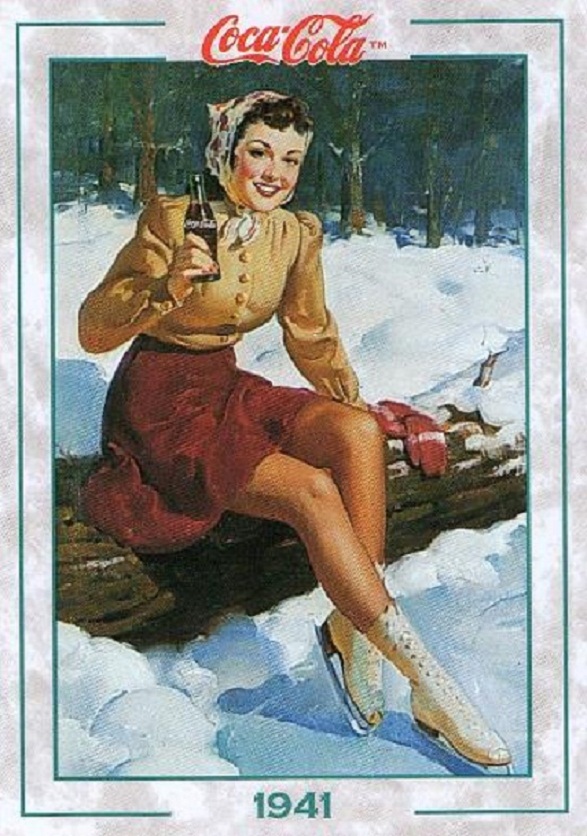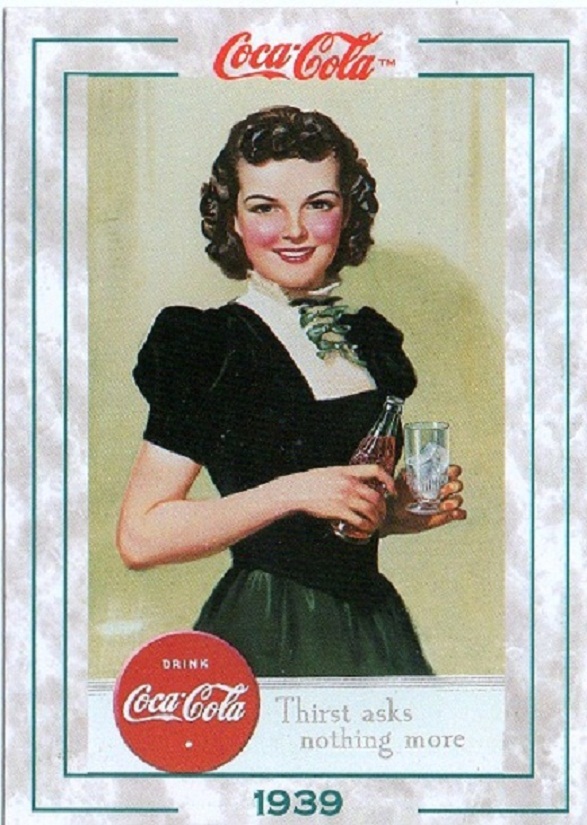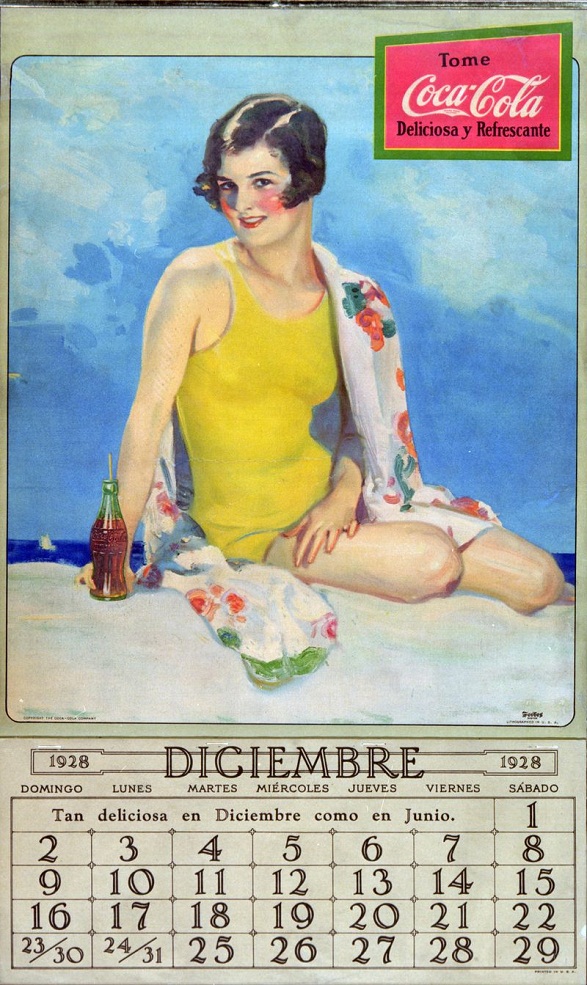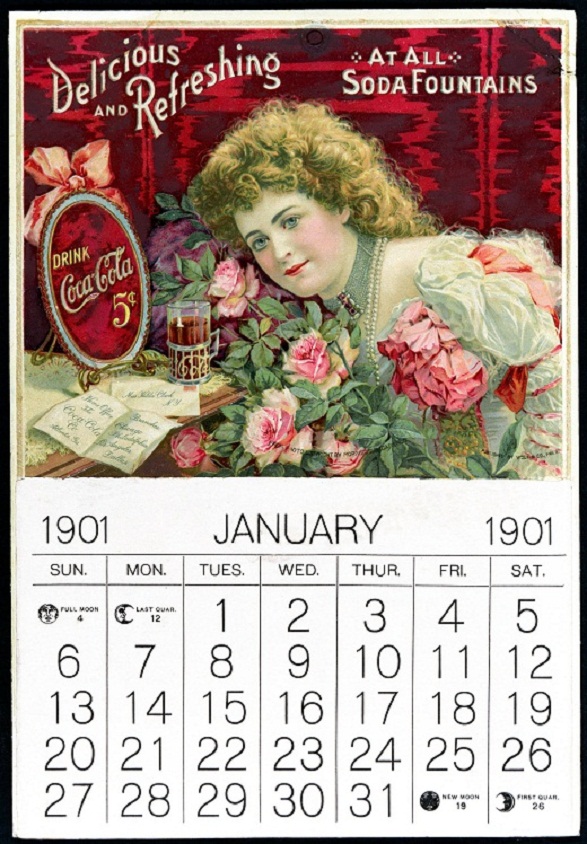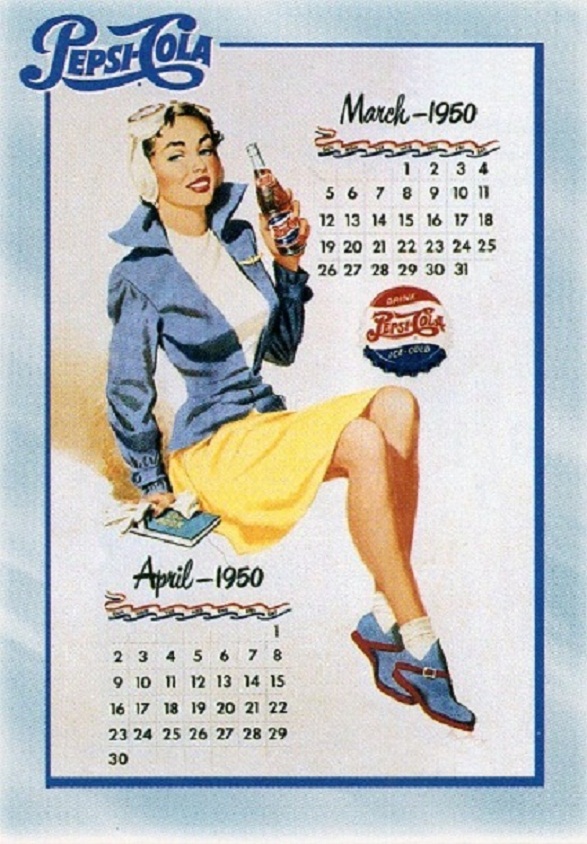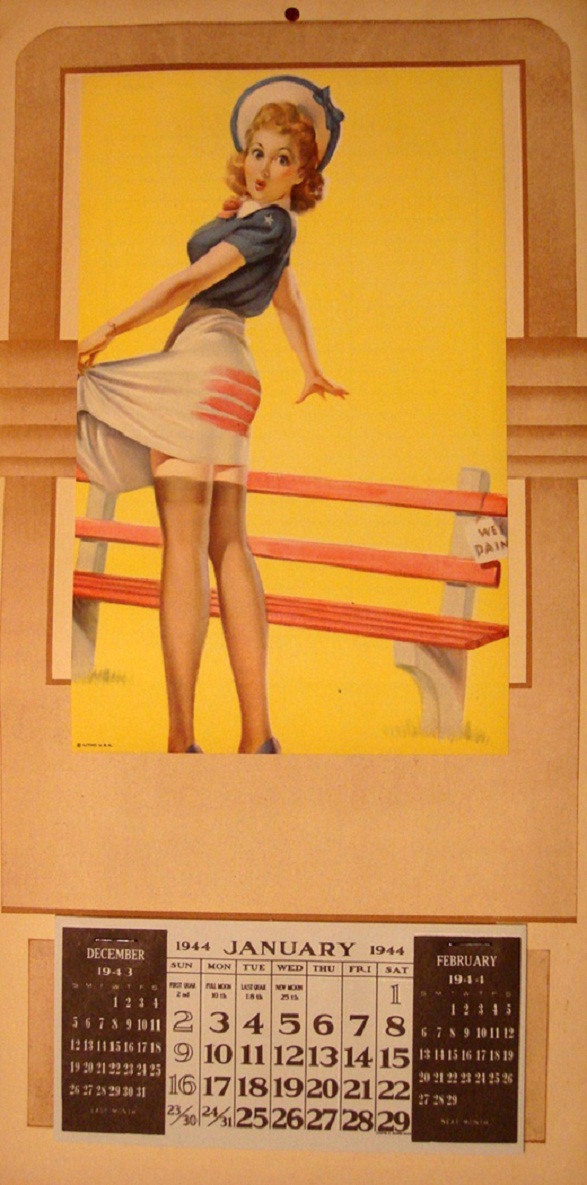 >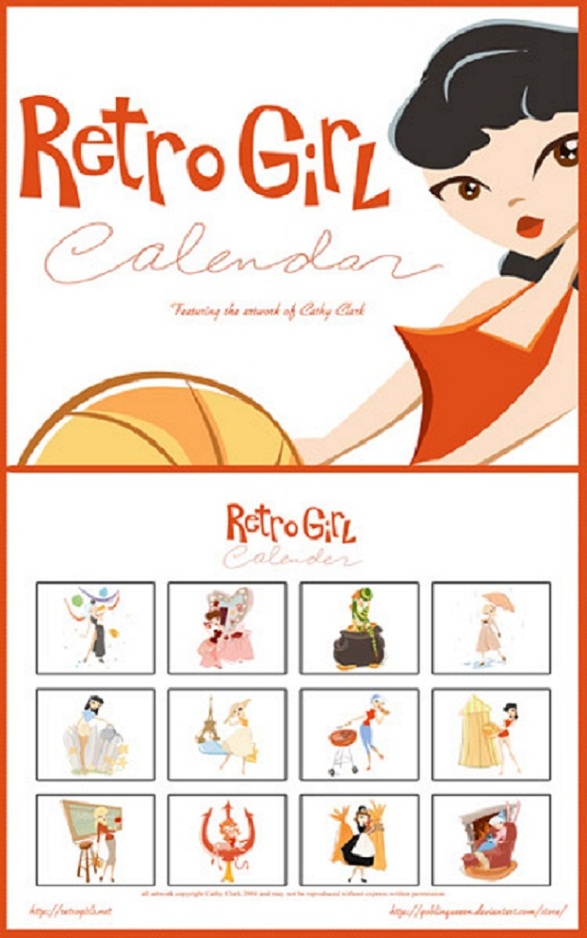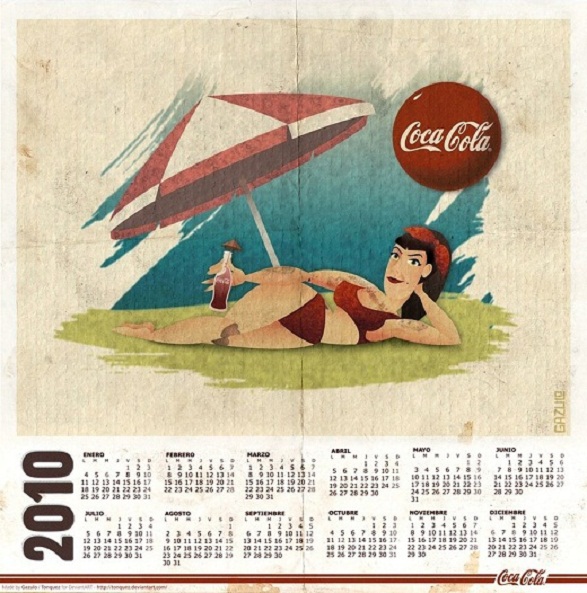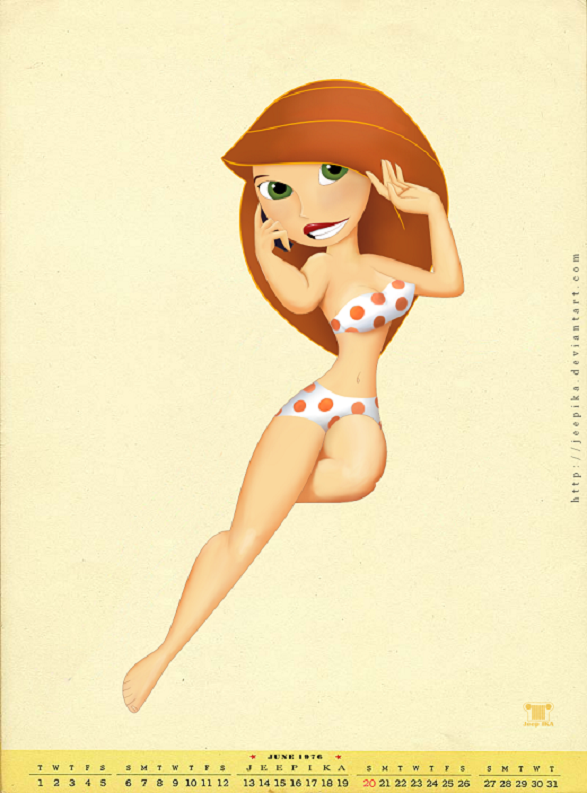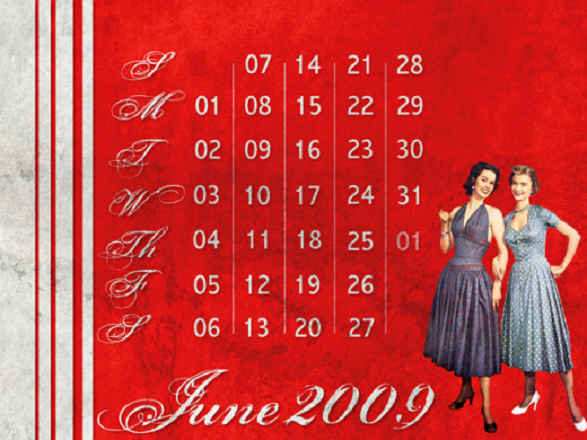 If you want to design a pin-up girl calendar with a lovely lady for every month, you can check out UPrinting.com's services. We print calendars using soy-based inks on high-quality paper. Send in your design to UPrinting.com, pick out your printing specifications and we'll handle the rest!
Call 888-888-4211 and find out your printing options today!