Archive
Featured Business Review: Pi Digital Media – Care For Some Pi?

A good reputation is built through positive word-of-mouth. There's nothing better than a satisfied customer recommending you to their friends and family —that's the kind of marketing you can't buy. It's better than any advertising campaign you could come up with. The fact that someone would speak highly of your company with no vested interest in it, shows just how much they believe and trust in it. Companies have tried to fake the buzz around their brand through the use of social media channels like Twitter and Facebook, but people can tell when buzz has been manufactured by the company itself. Having a genuine positive buzz is a great sign for your company.
Pi Digital Media has built its reputation through client referals and positive buzz. "We've never spent a dime on advertising because the best advertisement is a satisfied customer," says Austin Clements, Creative Director for the LA-based multimedia design house.
When Pi Digital Media first came on the scene, they were a small graphic design shop that worked on logos and business card design for small businesses. In a short period of time, Pi Digital Media has evolved to also offer app development and web design, in addition to their marketing consultancy and other services. "As we've grown our staff and our clients continue to voluntarily refer us business and our service offerings have grown with every new client. We now have clients across the country and the capability to design print materials, develop websites, mobile apps, online ad campaigns, and customize social media strategies."
And Pi Digital Media doesn't plan on slowing down. "Our ultimate goal is to strengthen our clients brand by delivering their message in an engaging way that entertains, informs, and educates audiences. We plan to be the leading industry partner for developing engaging digital projects and compelling print ads."
One challenge that shows why Pi Digital Media has what it takes to make it to the top involved an account that required high sales goals but wanted to preserve a sense of exclusivity. The solution? "We designed their landing page to appear as an interactive safe with a combination dial. The user could only access the store by entering the correct combination. We then followed up by creating a campaign, which went viral, where 100 printed invitations that contained the combination were distributed [to the target customers]." The result was over a thousand unique user transactions within the first month of the site's launch.
"Our approach to all of our work is very collaborative. We work as partners with our clients throughout the entire process," Clements says, describing what makes his company stand out from the competition. "Our clients participate in development of their print and digital projects and have significant input on the final product. We know that our clients know their business and industry, so we combine their knowledge with our marketing expertise to create something special."
In turn, UPrinting has been helping Pi Digital Media make things special for over two years now. When your job is to make things stand out, you can be sure UPrinting will help you do more for a lot less.
"UPrinting consistently provides a great product on time–sometimes even early! We never have to worry about shipping issues because UPrinting takes care of everything. We truly consider UPrinting a major asset in our print business and with rates as competitive as theirs, we will continue to use them for our printing needs."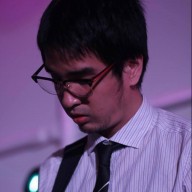 Arthur Piccio is a feature writer and subject matter expert for theUPrinting Blog.