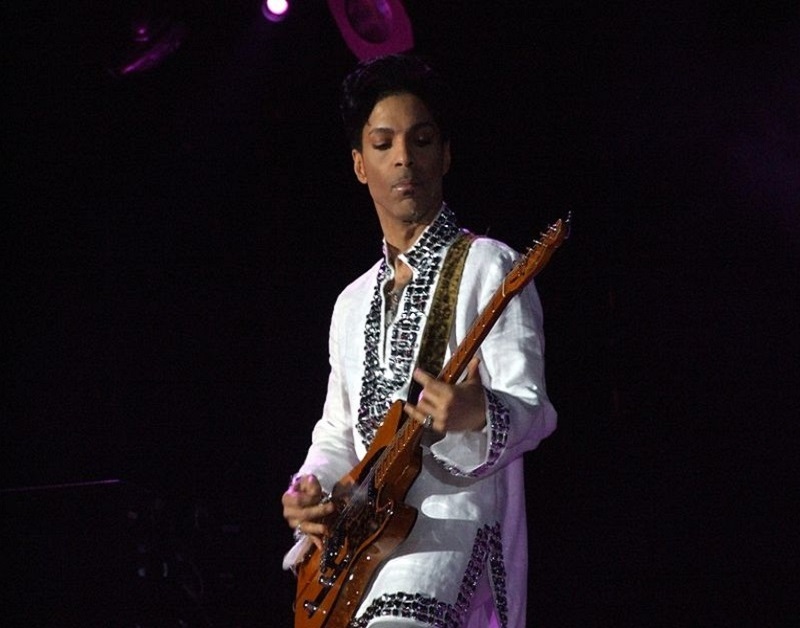 News
Pantone Honors Prince With the Release of Purple 'Love Symbol #2'
The Pantone Color Institute has released a new shade of purple in honor of Minneapolis's favorite son. Prince Rogers Nelson, known to most of the world simply as Prince. This hue was made in collaboration with the celebrated artist's estate. This comes a little over a year after Prince's untimely death in his Chanhassen, Minnesota home, on April, 21, 2016.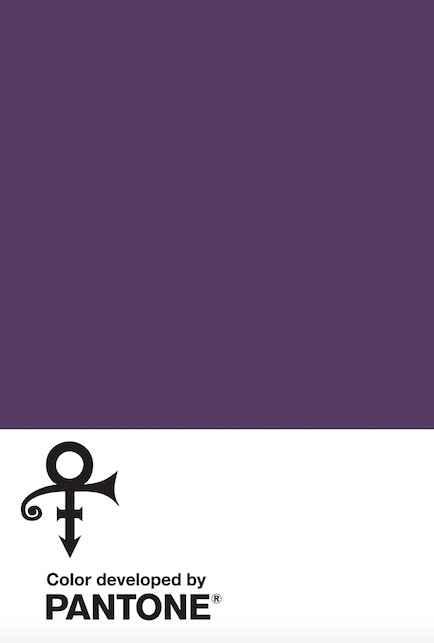 Love Symbol #2, via The Pantone Color Institute
The new purple shade has been named " Love Symbol #2 ", after his famously unpronounceable stage name 

.
The specific hue was inspired by his recognizable custom-made Yamaha pianos. Several of these pianos were commissioned in the recognizable color and played in many of his releases.
The announcement comes after the June 23 release of Purple Rain's 30th anniversary deluxe edition. The extremely prolific artist produced thirty-nine studio albums, five soundtrack albums, four live albums, five compilation albums, seventeen video albums, and twelve extended play records in his lifetime. Nearly all of them featured on these iconic purple instruments.

ET Online
---
Where to Use Pantone's Love Symbol #2
---
Purple is an interesting color to work with for personal branding materials such as business cards. According to color branding theory, purple possesses qualities attributed to its parent colors, red and blue. Purple has some of the energy associated with red, and some of the stability linked with blue. Purple is a color of mystery. It can signify power, wealth, ambition, creativity, wisdom, romance, and magic, all qualities that have been associated with Prince. Keep these ideas in mind when designing print materials around the color purple.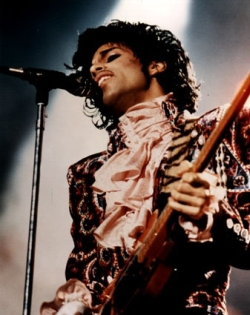 Prince has been associated with the color purple ever since he cemented his pop culture status with his acting debut on the 1984 film Purple Rain, which received the last
Academy Award for Best Original Score
and was tied to the album of the same name.
In a prepared statement, Laurie Pressman, the vice president of the Pantone Color Institute says:
"We are honored to have worked on the development of Love Symbol #2, a distinctive new purple shade created in memory of Prince, 'the purple one.' A musical icon known for his artistic brilliance, Love Symbol #2 is emblematic of Prince's distinctive style. Long associated with the purple family, Love Symbol #2 enables Prince's unique purple shade to be consistently replicated and maintain the same iconic status as the man himself."
Prince's estate, speaking through Troy Carter, the estate's entertainment advisor added, "The color purple was synonymous with who Prince was and will always be. This is an incredible way for his legacy to live on forever."

---
What do you think of Pantone's purple Love Symbol #2? Comment below.
---