Archive
Online Promotion for Graphic Designers as Explained by Memes
Are you having problems getting your name out there? Do you feel like you have great designs but, for some reason, aren't getting the positive feedback you thought you'd have by now? Don't worry; your skills as a graphic designer may not be the problem. You just might not be promoting yourself right.
There are a lot of ways to have your work passed around cyberspace. However, it's not as simple as putting your designs up a website. There are certain things you have to remember. You need to be able to make your designs easier to find and share. And who knows better about being popular than the kings of everything viral, the image macros? So I'll be dishing out some tips using some of the more famous advice animals out on the internet.
Below are some tips you could use to make people take notice of your work.
Use Search Engine Optimization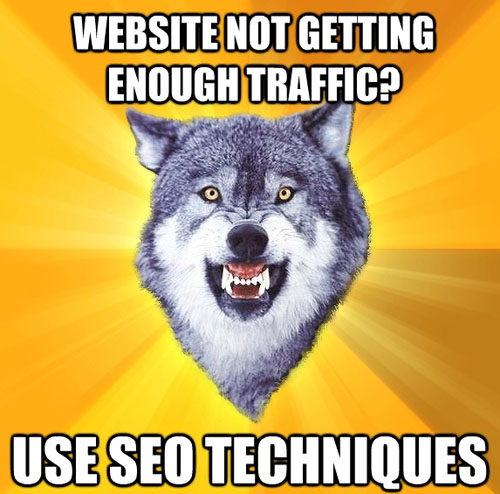 Like I said, making a website is not enough. What you need is a search engine optimized website. Simply put, search engine optimization (SEO) makes your website easier for search engines like Google to determine the relevance of your content to a searcher's query. There are many ways you could make your site as optimized as possible. There are posts like those from SEOmoz or SearchEngineLand that can help you get started.
Target the Right People
Not that using Facebook is a bad thing, but the promoting shouldn't stop there. You need to find people who'd be interested in what you have to offer. There's no point in promoting at all the wrong places. In a real-life setting, you don't want to go out in the streets showing random people your masterpiece; you'd want them to come to you. You have to determine which people you want to show off your work to. Figuring that out is easy. You should find people who have the same interests as you. Chances are, they are the ones who would continue following your progress and, eventually, support you when you make it to the big league.
Promote in the Right Places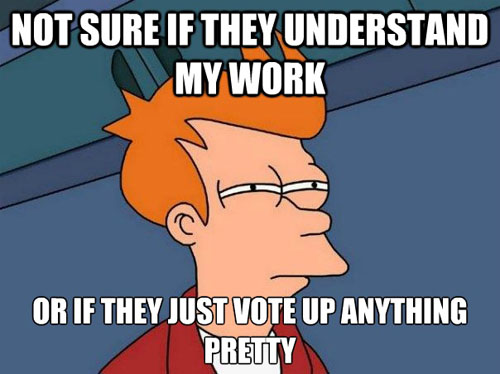 There are perks to using sites like StumbleUpon or Pinterest to share your images. Users of these sites specify what kind of content they're looking forward to seeing. Categorizing your pages under graphic design or photography would help ensure that the right people see your designs.
Follow People Online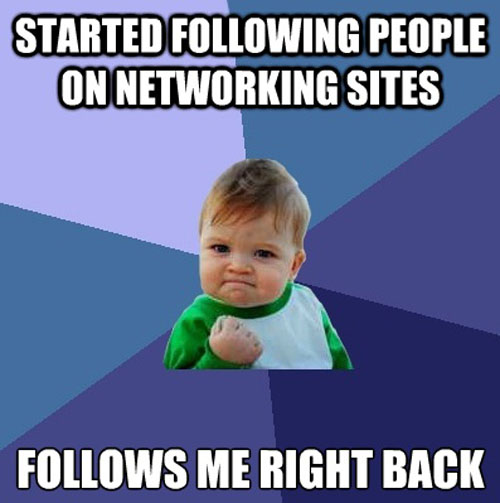 Most social networking sites, if not all, have this feature that lets you follow people. This makes it easier to get updates from them and see if they posted anything new. You can take advantage of this by asking users to follow you to make it easier for you to promote your stuff. However, it's only polite that you follow people back. Let's be honest here, unless you're already some big shot designer with thousands of fans, you want to establish a good rapport with your followers. If they're struggling designers as well, offer some advice. You never know which of your followers could help you out in the future.
Say Thanks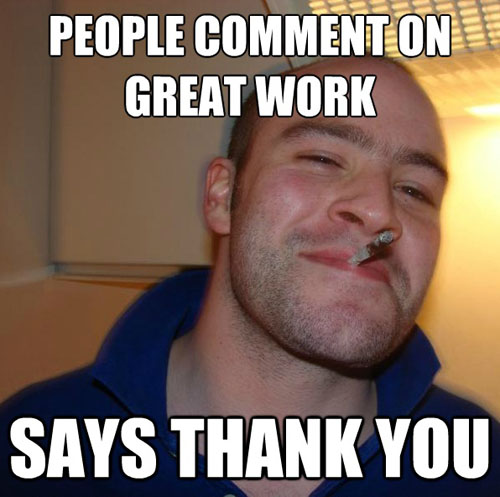 It seems pretty obvious but you'd be surprised how many people forget to say thanks whenever someone praises their work. I know it doesn't take a lot of effort to, say, like a post or share it with their friends but letting these people know that you appreciate what they're doing for you can help in establishing a good reputation online. Always remember the old saying that you are nothing without your fans. You can even go the extra mile by having some of your best work printed. Why not send them custom stickers of your best work yet? I'm sure that's something they'll appreciate.
So there you have it. Some tips to help make your projects more noticeable online. And just because you've (hopefully) read this all the way through the end, here are some memes that are just too funny to pass up. To find out more about the meme, simply click on the images.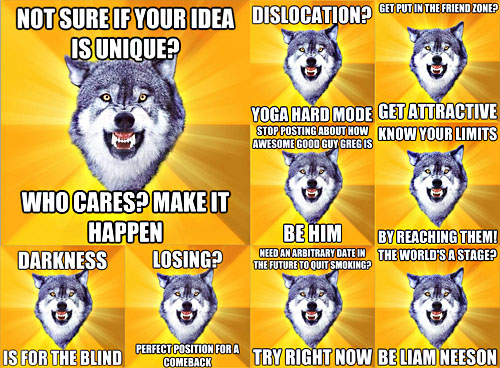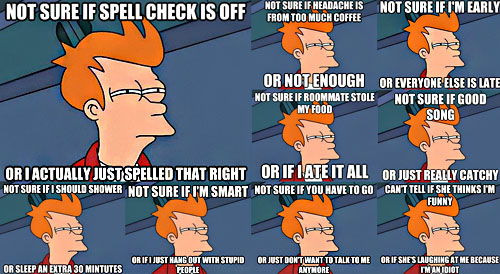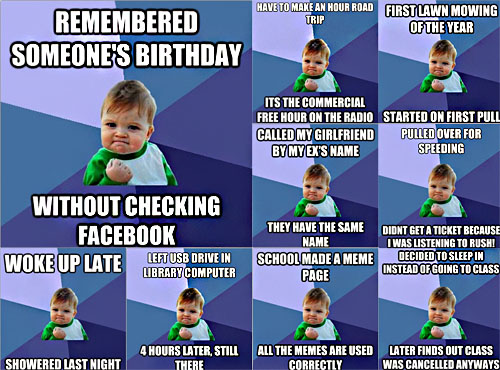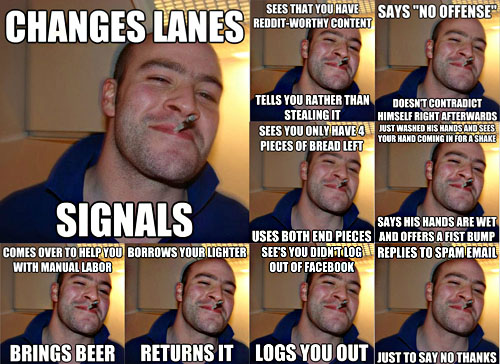 Comments