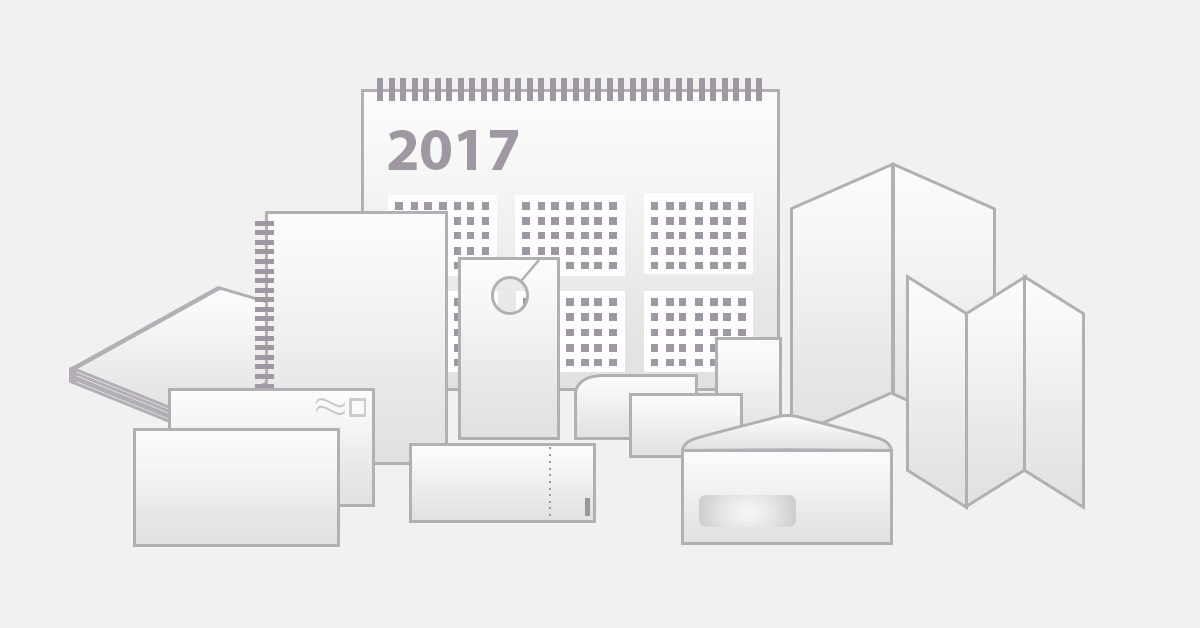 UPrinting Help
How to Use UPrinting Online Printing Templates in 5 Steps or Fewer
UPrinting's online printing templates make it simple and straightforward to create print-ready designs for different print materials. Print templates help make it easy to set up bleeds and margins for single and multi-page prints, whether folded or unfolded. Whether you're a professional graphic designer or someone who just wants to give their print designs a more polished look, our free print templates take all the guesswork out of otherwise confusing technical details.
All UPrinting templates are free and are available for all standard sizes and products, with more being added regularly. Here's how to use our online printing templates.
---
---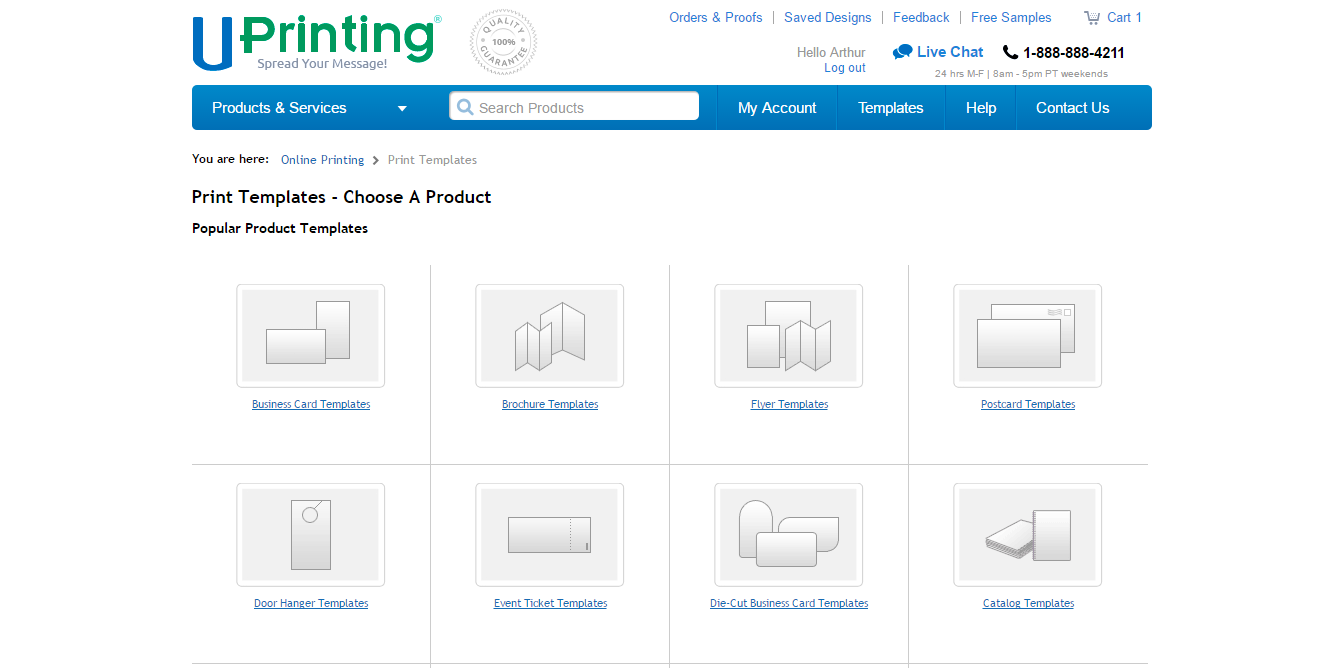 When we say "free print templates" we really mean free. There's no need to create an account or send us your e-mail to use them either.
If you already know what you're looking for, you can skip that step and go ahead to Step 2.
---
2.) Choose your product.
---
If you want to dive straight into finding the templates you need, you can choose any of our currently available templates below:
Popular products:
More Print Templates
---
3.) Choose your preferred file format.
---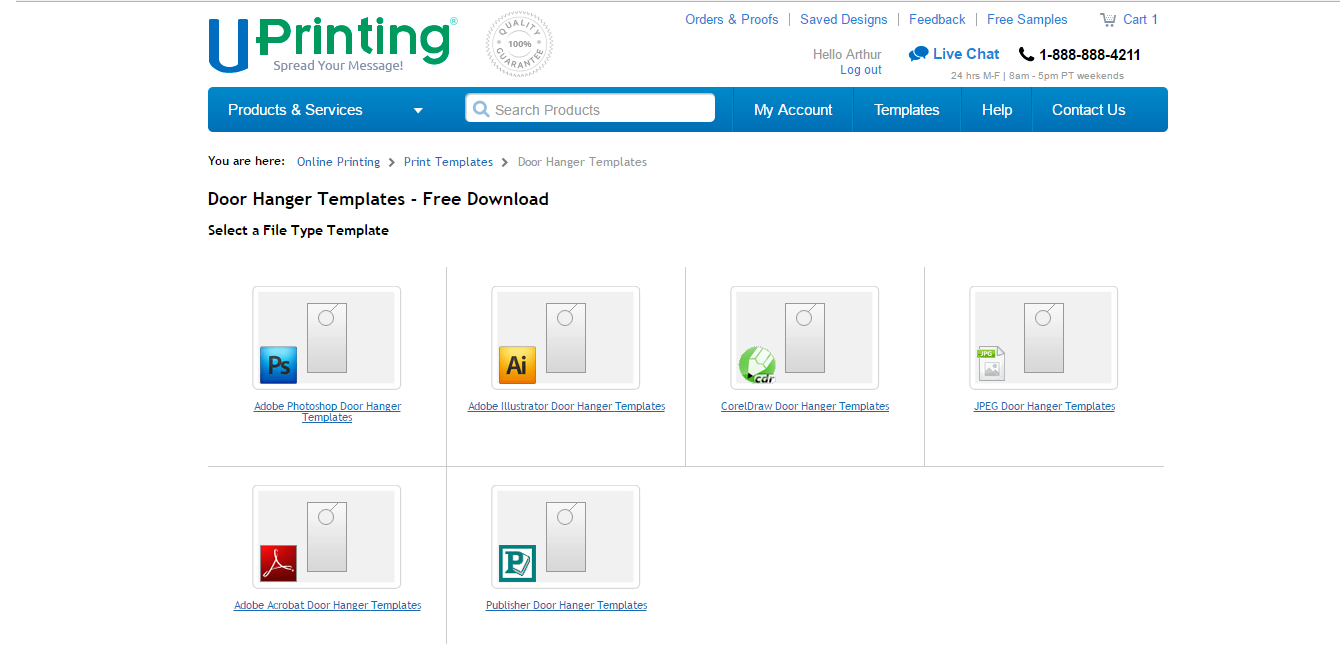 For the purposes of illustration, we'll be using door hanger templates as an example.
You can choose between .psd, .ai, .cdr, .jpg, .pdf., and .pub.
---
4.) Select your desired size and folds.
---
Before we can download the template, we'll need to spend a few moments selecting our sizes and folds.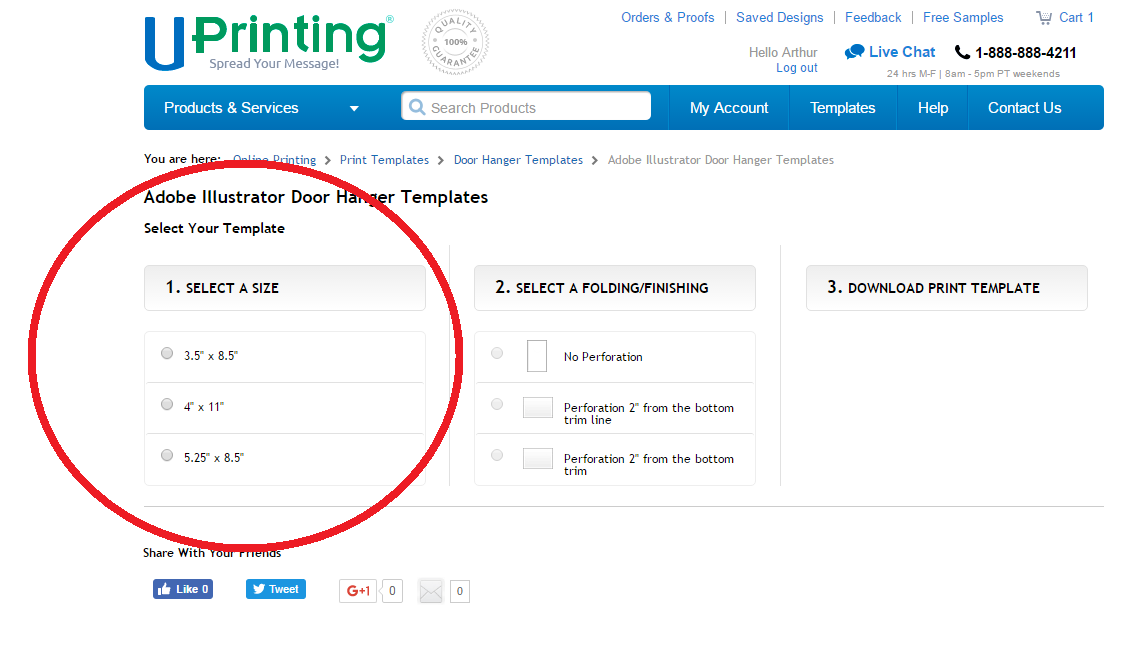 Selecting a size or fold brings up compatible options.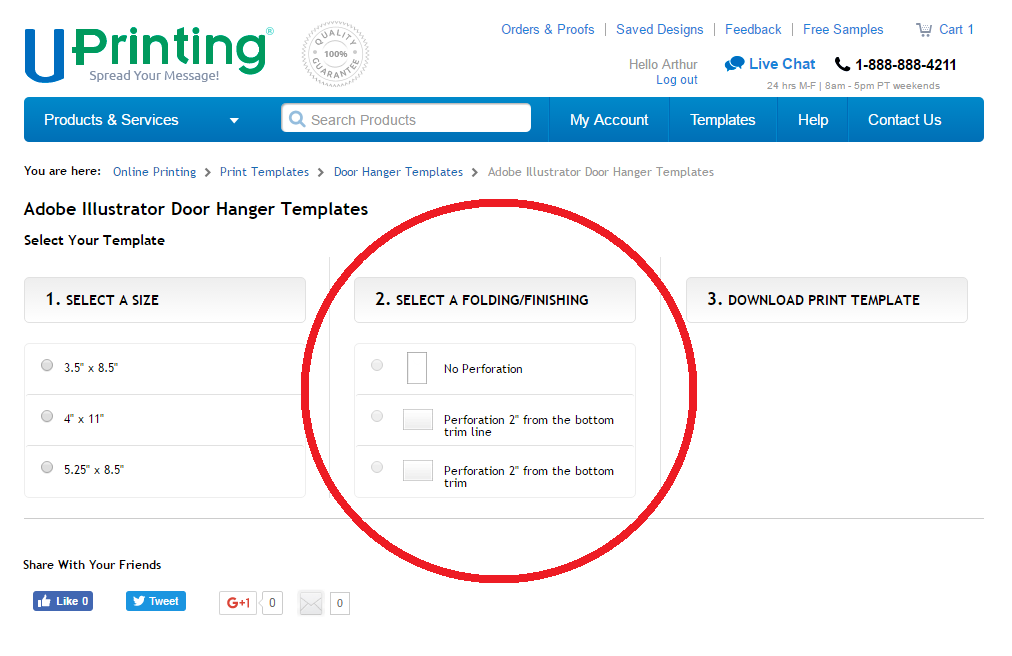 Once that's done, you can proceed to the last step.
---
5.) Download and enjoy!
---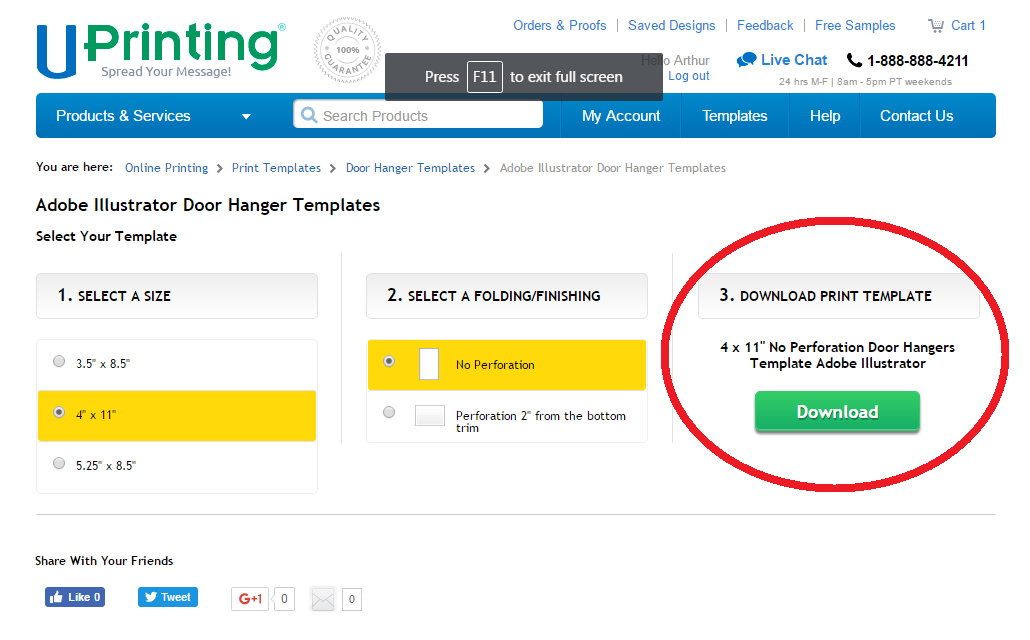 All the necessary technical requirements for creating print-ready designs for your desired product will be indicated on your downloaded file.
Here's what a perforated door hanger template would look like:
Front and back: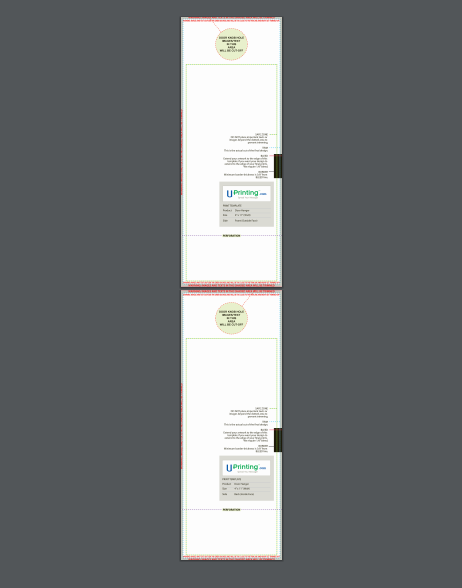 Front: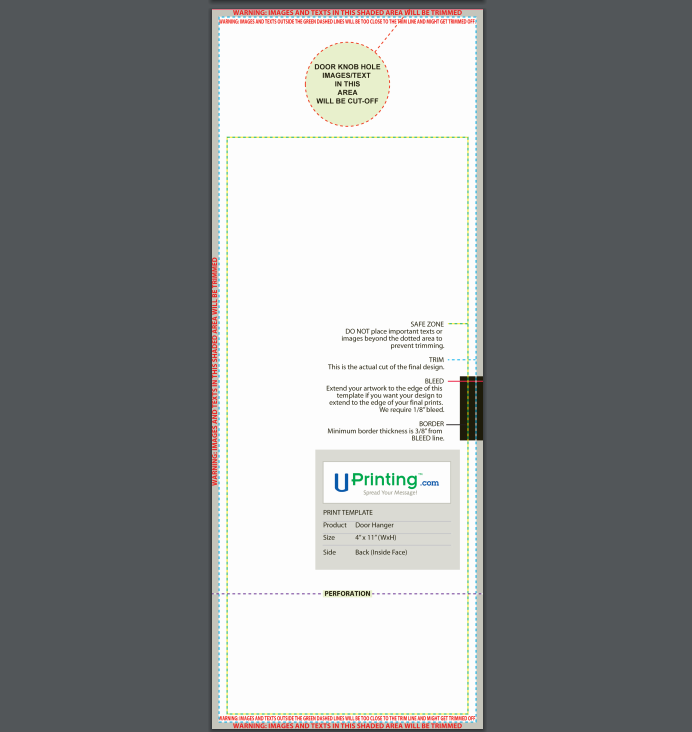 Back: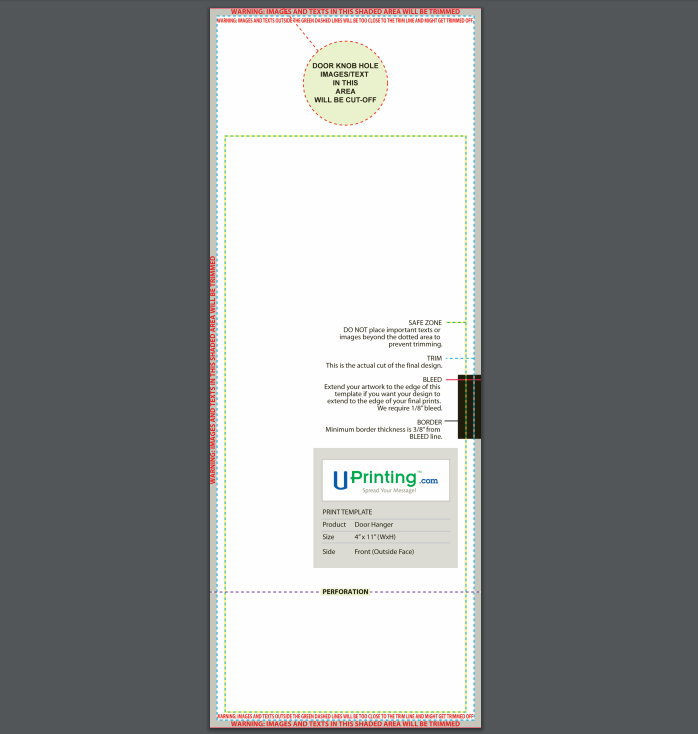 ---
Need templates faster?
---
If you already know what product and specs you need, you can download templates with even fewer steps by going to the product page (door hangers in our example) and selecting the template tab then the tab for the desired file format: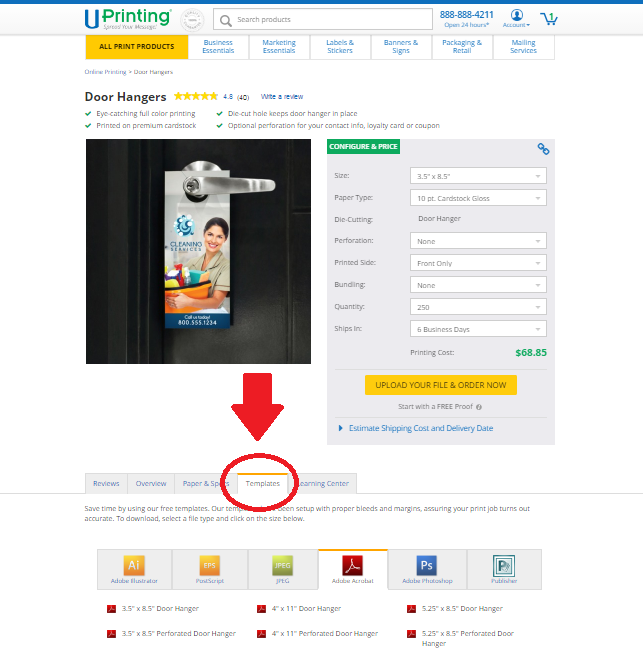 ---
Need custom printing? What else would you like to see on the UPrinting site? Comment below!
---
Arthur Piccio is a feature writer and subject matter expert for theUPrinting Blog.