Design
Not Just Old Pictures of New York: A Weegee Photo Showcase
With UPrinting's Photo Challenge in full swing, we thought it best to feature an artist who not only captured the spirit and culture of his era, but has also stood the test of time. These old pictures of New York City, taken in stark black and white remain a testament to Weegee's genius.
Weegee (real name Arthur Fellig) was an Austrian-born American photographer and photojournalist who single-handedly changed photography with his hard-hitting, unflinchingly realistic documentary style. Crime scenes, fires, and general zaniness often featured as subjects in his photos. However, he was also more than capable of capturing joy and tenderness even amid squalor, as exemplified in Heat Spell, or Summer, the Lower East Side.

Weegee captured most of his photographs in the course of his work as a freelance photographer. As the only New York reporter with a permit to operate an emergency band radio, he was often at the scene before the authorities. He got his name from the word "Ouija" (say it like you're from Noo Yawk) thanks to his ability to be wherever something was happening within a few minutes.

Many of Weegee's photos were not all that they seemed, however. He wasn't above staging pictures (without the subject's knowledge, at times) or injecting a political slant in his work. He did both in The Critic, the 20th pic on this series. Here, he paid some random derelict to egg on two high society types.

Weegee's work goes beyond mere "inspiration" in many ways. He was absolutely dedicated to his work and had no shame promoting whatever he did. He did things his own way, and in the process changed how we do things today.

The following series of pictures are some of his most famous- quite a few of them have become very popular as posters or postcards.
40 Old Pictures Of New York City By Weegee
Please click on photos to see their original sources.
1) Self-portrait. Note the fixed focus camera. Weegee always had a cigar on him.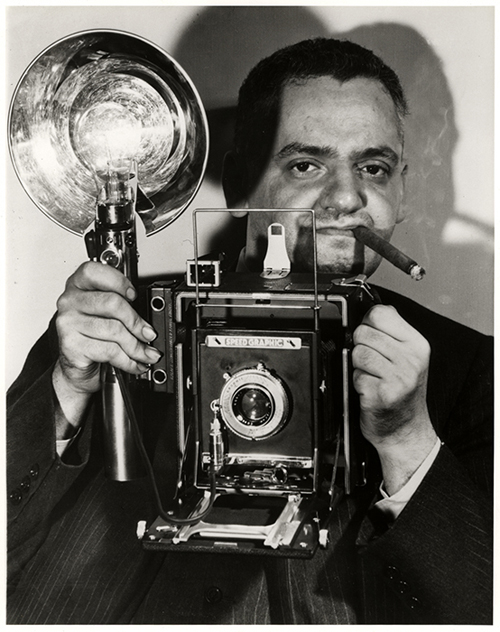 2) One of many crime scene pictures Weegee took in the course of his work as a freelance photojournalist. The rubberneckers were often the creepiest part of his pictures. By looking at the subjects, we also take part of the action, making us arguably just as creepy.
3)Easter Sunday in Harlem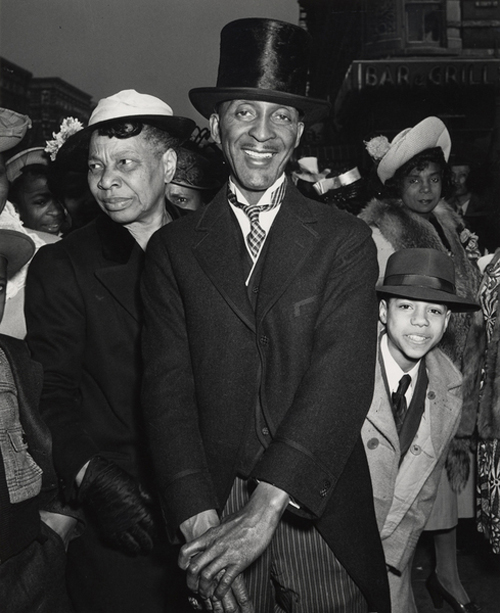 4) Children enjoying an illegally opened fire hydrant.
5) Beauty Pageant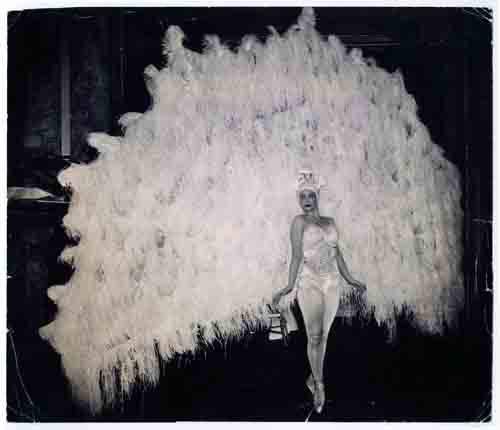 Shake your Tailfeathers
6) This is NOT Weegee.
7) In Fellig's NYC, nothing interesting is ever irrelephant.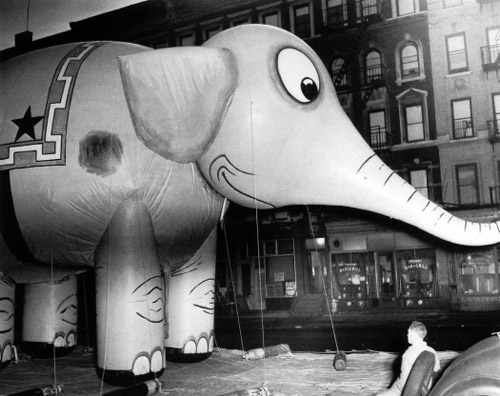 8)  A literal bloodbath. The aftermath of a crime scene.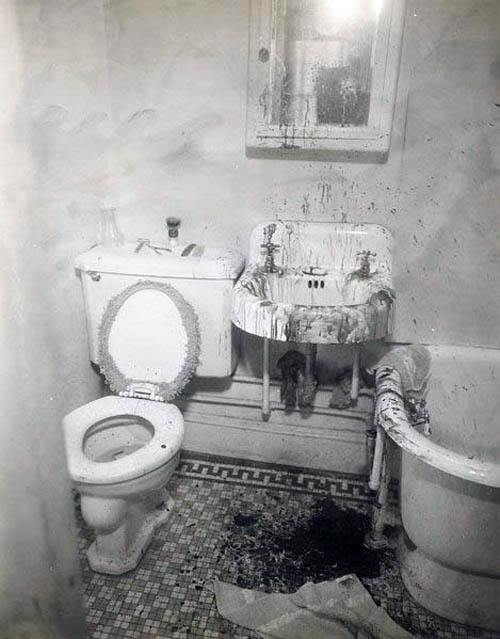 9)Weegee never claimed to be an artist, but he had a good eye for certain things. Note how uneven the shot is.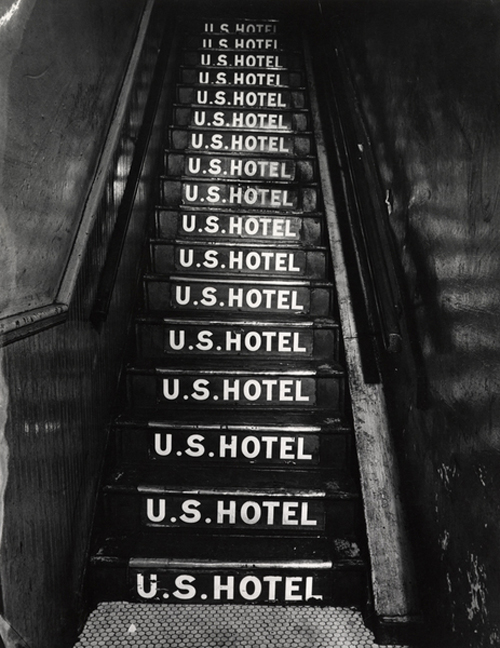 10) Slices of life in New York's less glamorous quarters was Weegee's forte.
11) Another slice of life example. No context given.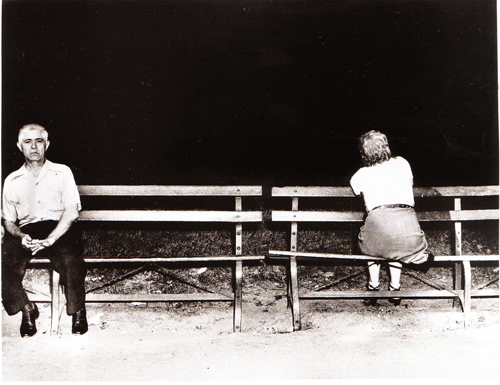 12) Photos of arrests were a recurring thing, thanks to his access to NYPD radio frequencies.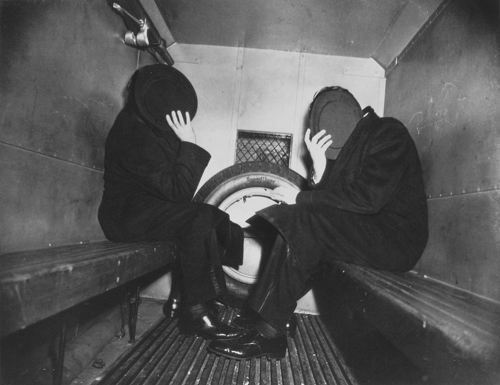 Two Offenders in a Paddy Wagon
13) One gets the impression James Dean was channeling this poor guy.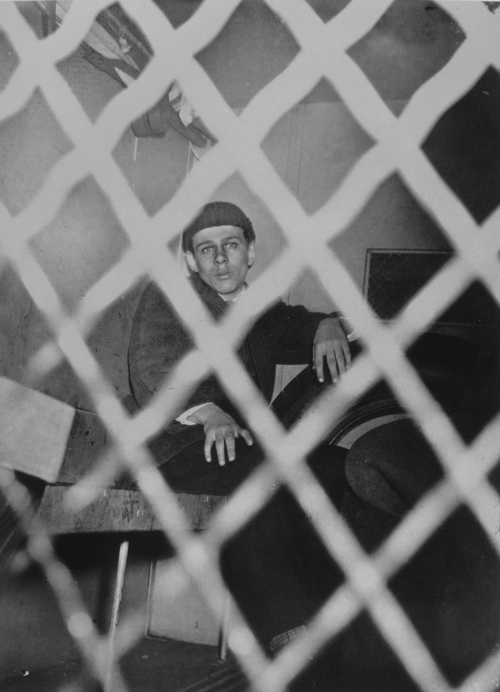 14) Weegee took many photos of New York's subcultures.
15) Even if it happened that long ago, it's always nice to see pictures of people happy.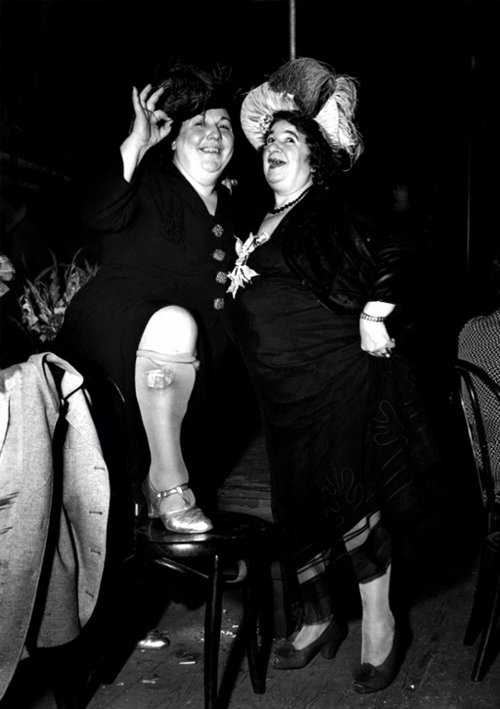 16) Weegee occasionally took pictures of celebrities. He also experimented with lens distortion in both stills and motion pictures making him a pioneer in several fields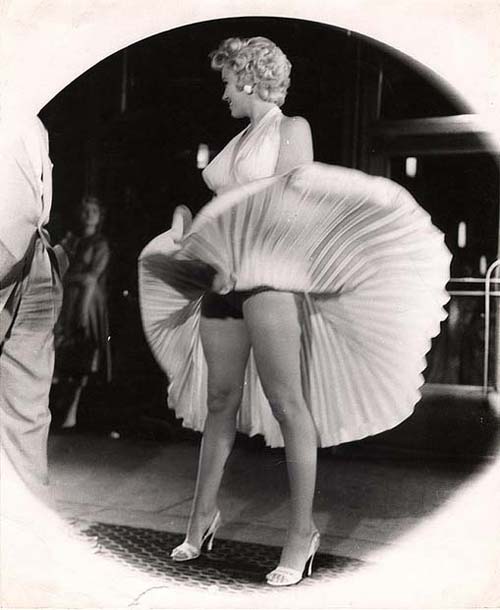 17) Weegee would ultimately outlive Ms. Monroe by a few years.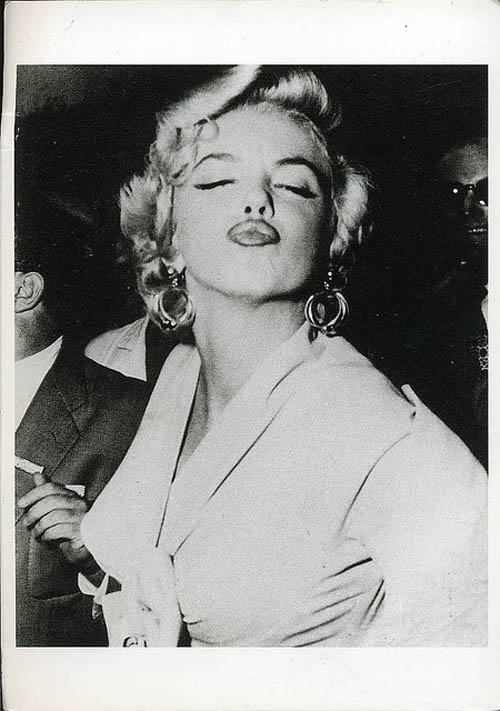 18) Very famous and often reproduced photo of Coney Island beachgoers.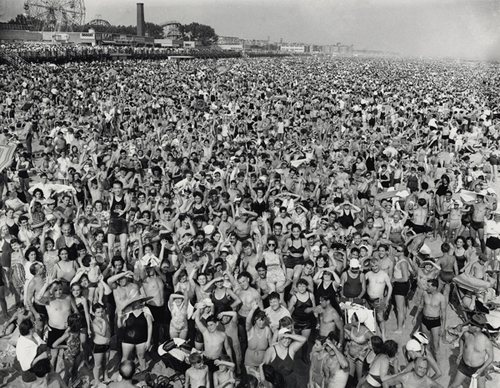 Weegee Crowd at Coney Island, 1940
19) Happy New Year!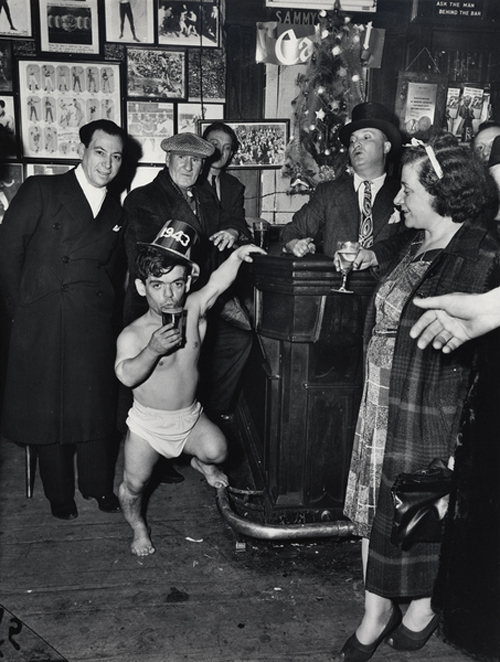 New Year's Eve at Sammy's-on -the-Bowery, 1943.
20) Perhaps one of his most controversial pictures. The "critic" was actually paid to pose for the shot.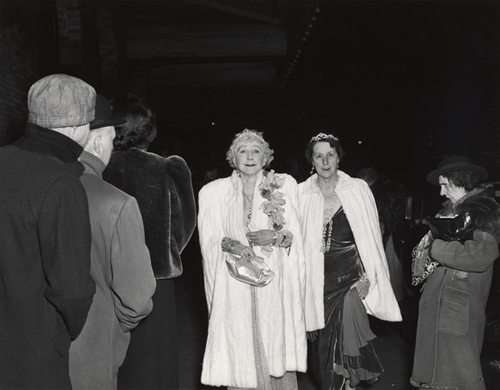 The Critic
21) One of the few daytime pics Weegee is particularly well known for.
22) JUST try bringing a camera inside a theater these days.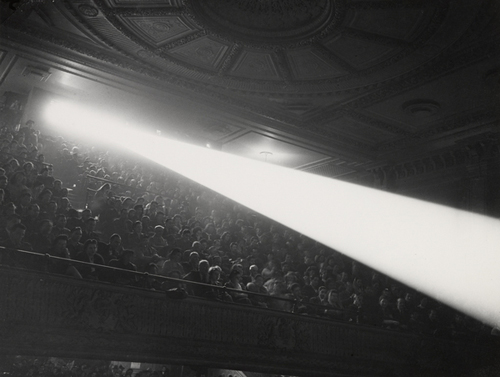 23) BOOM!
24) Creepy!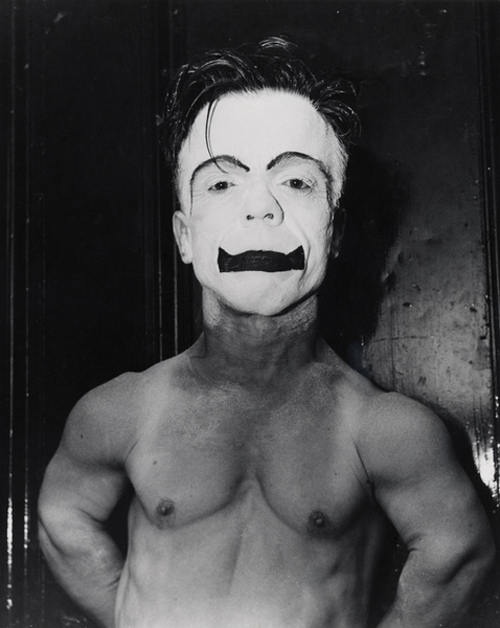 25) Weegee was a left-leaning liberal and always tried to highlight social conditions wherever and whenever possible. This is part of the reason why he shot many of his pics the way he did. A few photographic "don'ts" here, but all done with great sensitivity and good taste.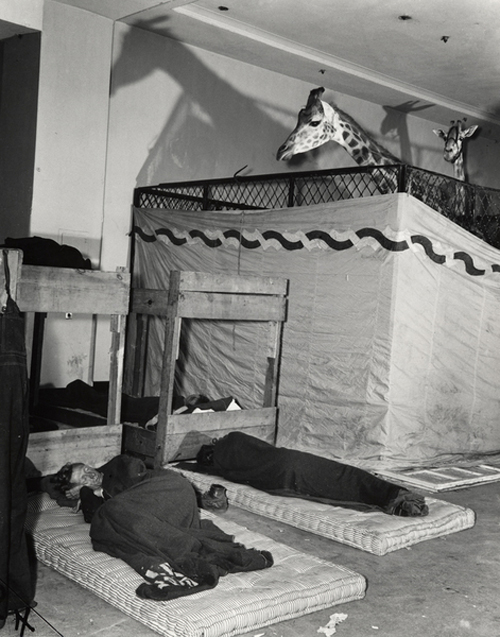 Caretakers Madison Square Garden 1944
26) Trashy, confident, unsure, compelling, repulsive, whatever else you call it, this pic is one of Weegee's most popular pictures.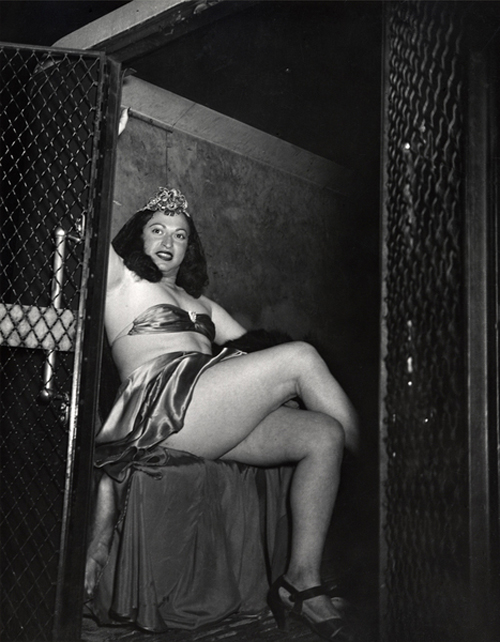 Transvestite in a police van, 1941

27) He must have smelled interesting at the time.
28) My personal favorite. We really can never know for sure what emotions were running through their minds at the time.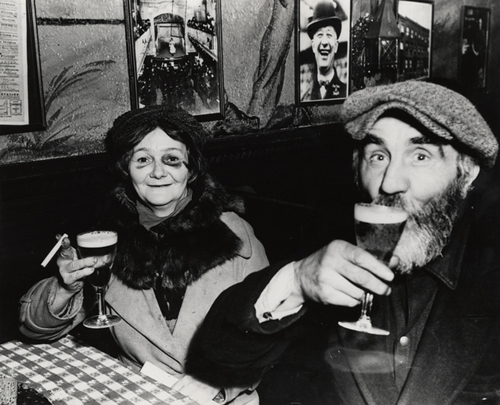 29) People were just as crooked then as they were now. Except they dressed better.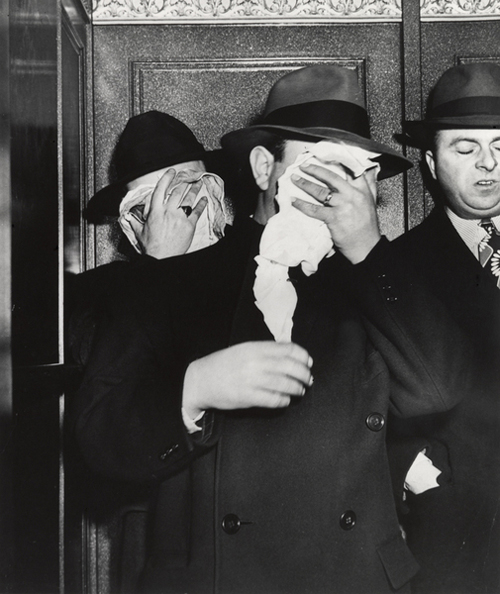 Arrested for Bribing Basketball Players 1942
30) This ambulance is obviously in the wrong place.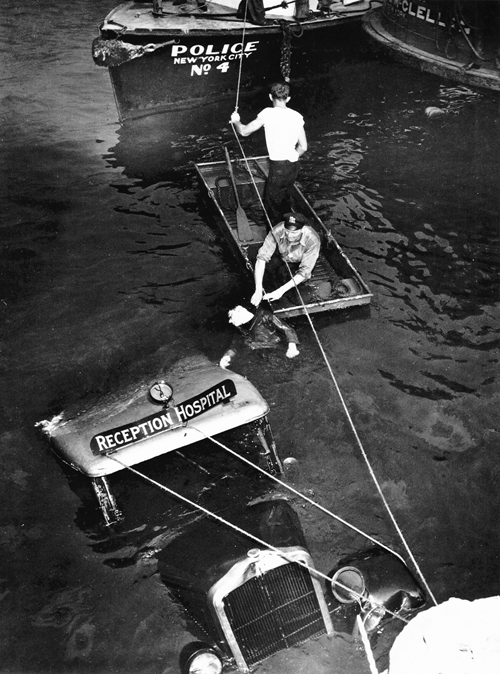 31) Weegee always managed to find humor even in the worst situations.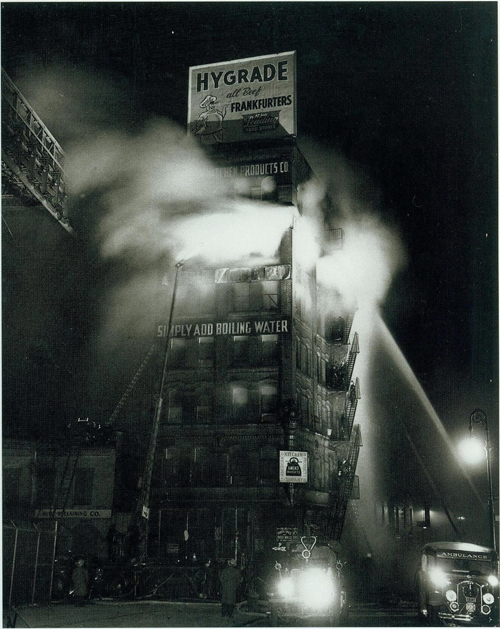 NYC Fire Simply Add Boiling Water
32) Weegee's photos managed to make everything look Noir.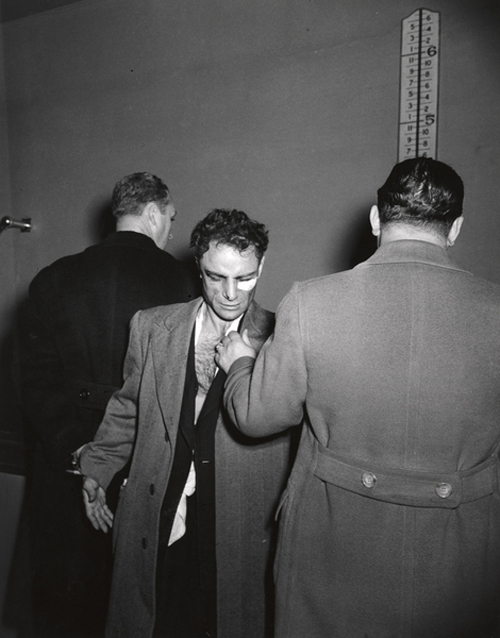 1939 – Booked on suspicion of killing a policeman
33) While pictures of crime and despair are what made him famous, he was also good with moments like these.
Woman with Broken Umbrella
34) The amused expressions of the onlookers are in stark contrast to the looks of the transvestites being herded into the paddy wagon.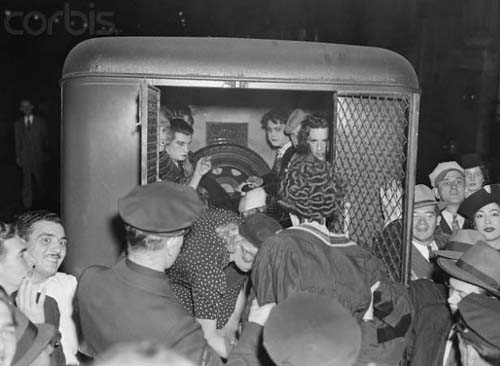 Group of Cross-Dressed Men in Paddywagon

Original caption: 10/21/39-New York: A group of revelers, all garbed as women, are shown being loaded into a "pie-wagon" as police raided a masque ball Manhattan Center, early this morning. Six patrol wagons were needed to cart the 99 men who were arrested to west 30th Street police station.
35) Seemingly alien beach bum at night.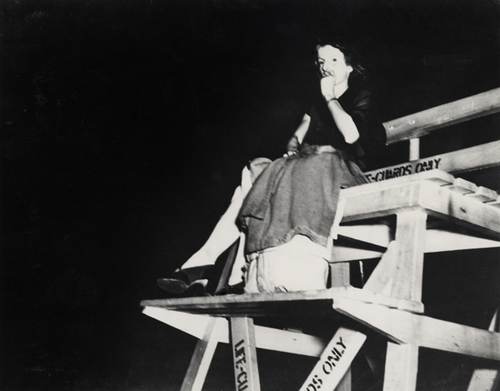 Night, Coney Island, 1940.
36) The woman in the picture is a fire victim. No word if she survived.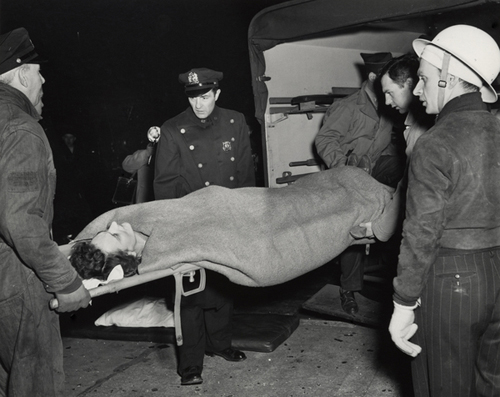 Ambulance, 1943-44.
37) Accident scene. No context provided. The lack of captions gives these pictures thousands of possibilities. But the ones Weegee did caption truly capture not only the situation, but the man's wit and politics as well.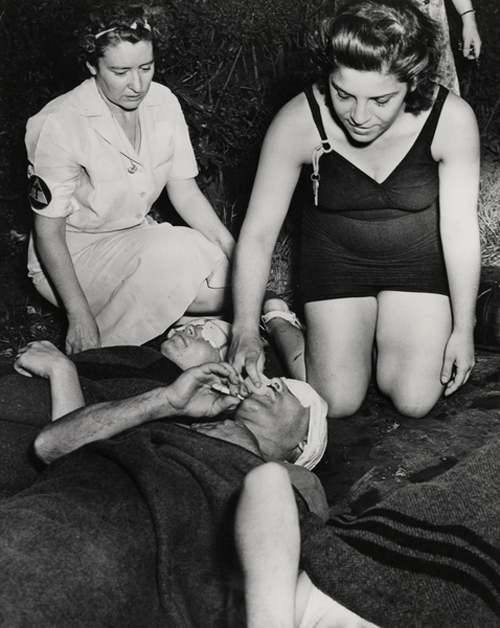 38)No idea if it's a woman or a transvestite, and I like it that way.
39)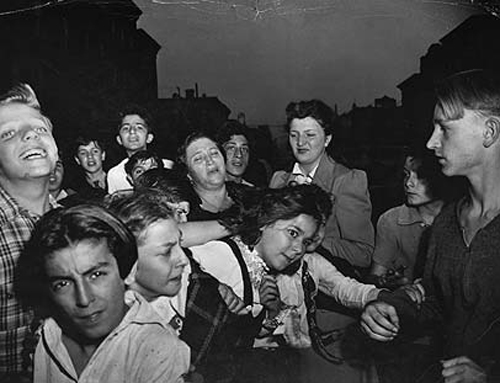 BROOKLYN, SEPTEMBER 10, 1941 — A crowd gathers to see the corpse of Peter Mancuso, shot twice by an unknown gunman as he sat parked at a traffic light. The crying woman is Mancuso's aunt and the little boy tugging the hair of the girl in front of him is her son.

Perhaps more shocking than the murder is the thrill the crowd seems to get from seeing its aftermath.
40) Broken sewage pipe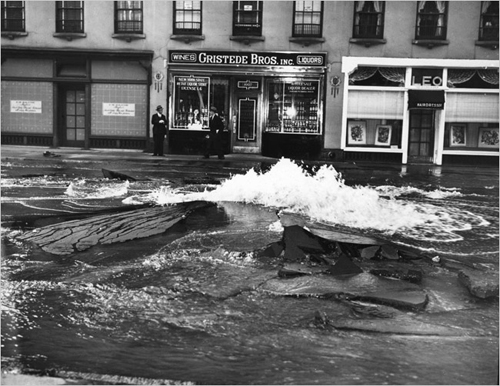 There you have it! Just 40 out of the many thousands of masterpieces Weegee photograhed with his trusty Speed Graphic! We hope this showcase of Arthur Fellig's genius inspires you to photograph life as you see it, with whatever camera you've got. Comments? Feel free to contact us any way you like! If you want to print postcards or anything else at all with pictures inspired by Weegee's work, our friendly customer reps will be more than happy to help!
Images are property of their respective authors and are for inspiration purposes only. Please click on images to find sources.