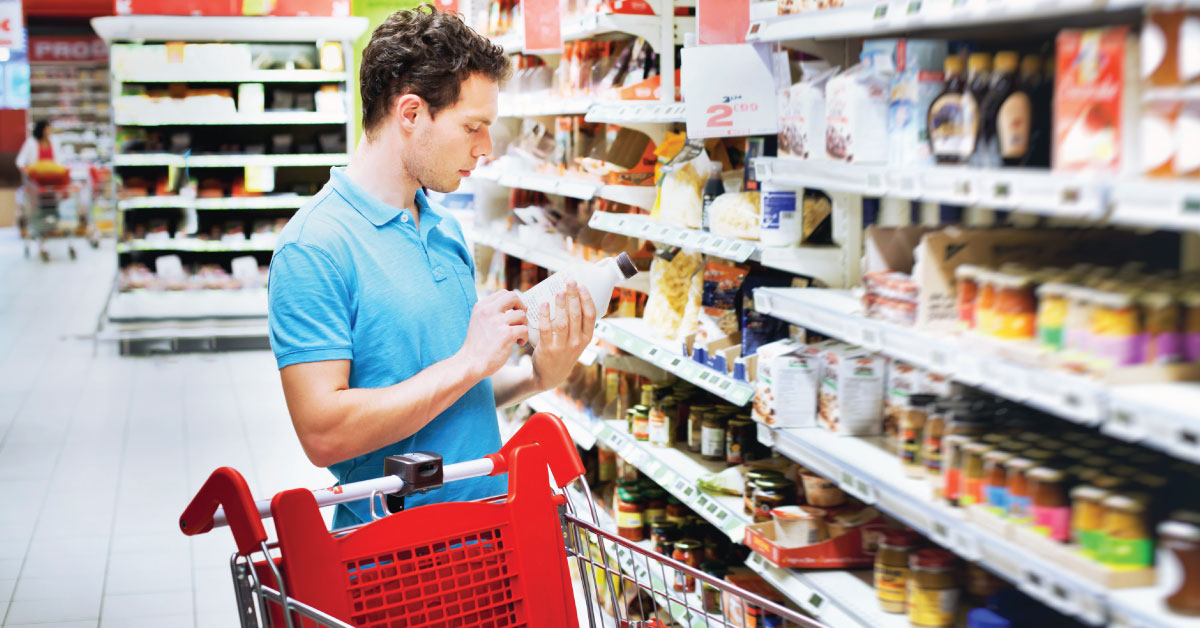 News
Are You Ready for the New FDA Nutrition Facts Label?
As of May 20, 2016 the U.S. Food and Drug Administration finalized the new format for the standard Nutrition Facts label for packaged foods. Whether you're planning to design and print a food label, or just want to learn more about how this will impact consumers and our current understanding of nutrition, it will help to look into the recent changes to the classic labels.
Most small manufacturers are required to use the new label by July 26, 2018. However, manufacturers with less than $10 million in annual food sales will have an additional year to comply with the new FDA requirements. Both domestic packaged food manufacturers and foreign food manufacturers exporting to the US will have to comply with the new requirements.
If you're food labels will be affected by the change, or you are curious how the new labels will impact your nutritional plans, make sure to visit the Food and Drug Administration website for a complete list of specific requirements for the new USFDA Nutrition Label.
---
Reasons for the change
---
The changes are meant to reflect a better understanding of nutrition and health issues since the previous format was introduced over 20 years ago. Changes in consumer behavior within that time have also been cited as reasons for updating the iconic FDA Nutrition Label. Another implicit reason is the FDA's prioritization of better information design, which may help Americans, over time, make better nutritional choices.
---
Major changes to food labels include:
---
modifying the list of required nutrients that must be declared on the label
updating serving size requirements
information on "added sugars"
larger font size for calorie information
"Calories from Fat" is being removed because research shows the type of fat is more important than the amount.
---
Compare the old and new label formats
---
The old label on the left highlights the major changes with the new one on the right.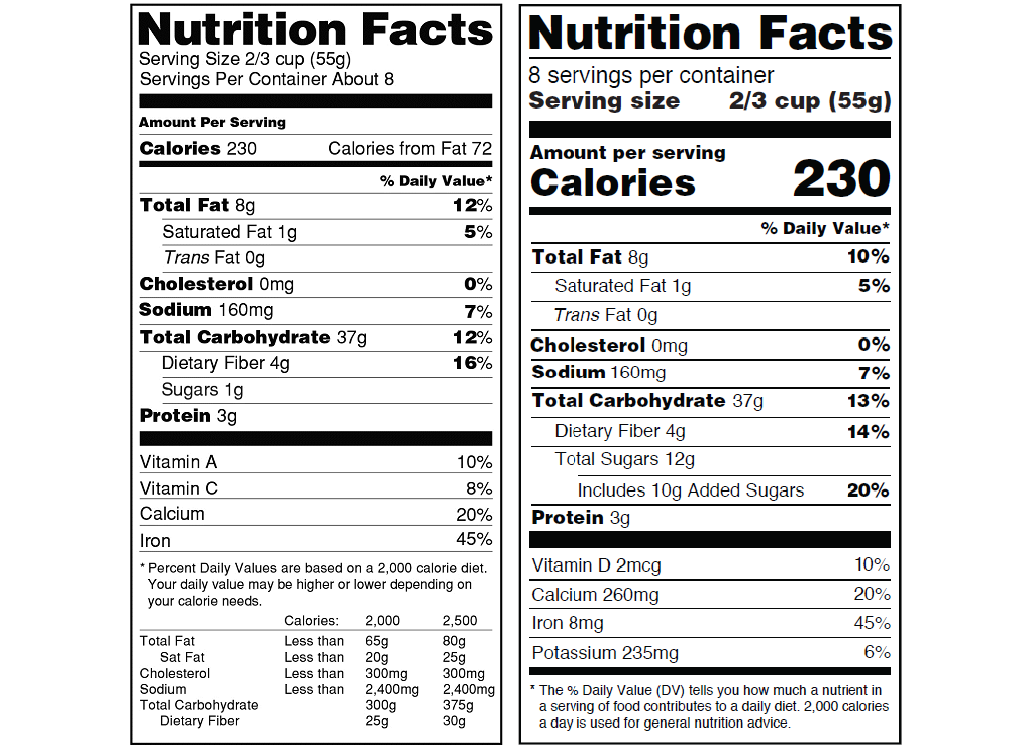 Original versus New Label – Side-by-Side Comparison (PDF: 575KB) – Español (PDF: 789KB)
---
Here's a more detailed look at what changed:
---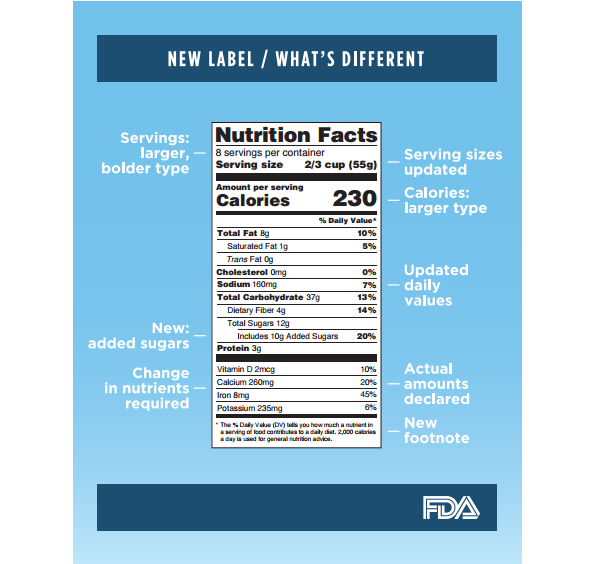 What's Different? Infographic (PDF: 475 KB) – Español (PDF: 608KB)
---
New Serving Sizes
---
The definition of a "single serving" has changed in the past few generations. Serving size definitions are meant to closely follow contemporary behavior and reflect how people actually approach the consumption of certain foods.
Food Serving Sizes Get a Reality Check Infographic (PDF: 431KB) – Español (PDF: 410KB)
---
Still confused about the new food and packaging labels? Find the new requirements for the FDA's Nutrition Facts Label as well as their requirements and regulatory information for other types of products here.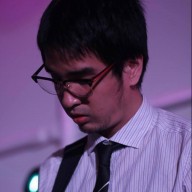 Arthur Piccio is a feature writer and subject matter expert for theUPrinting Blog.