UCommunity News
UPrinting News
Miles For Hope To Hold 2nd Annual Tampa Fun Run
CLEARWATER, FL–(UPrinting.com – December 2, 2011) Miles For Hope, a non-profit group dedicated to finding a cure for brain cancer, will be holding the 2nd Annual Moving Towards a Cure® Tampa 5k Fun Run on Saturday, December 10, 2011 at Al Lopez Park, 4810 North Himes Avenue, Tampa, FL 33614.
Brain tumors are statistically the leading cause of solid tumor cancer death for teens and children in the United States. The fun run will aim to raise at least $30,000 to assist in finding a cure, as well as to honor those who have lost their lives and those currently battling the disease.
Apart from funding vital research, Clearwater, Florida-based Miles For Hope also raises awareness of the disease and provides travel assistance to qualified patients to help them access cutting-edge treatments.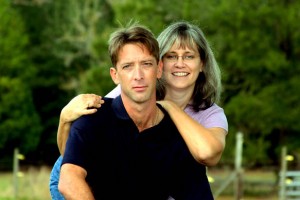 These goals hold special meaning for founders Barb and Bob Gibbs. In the spring of 2004, Bob Gibbs was diagnosed with a primary brain tumor. The tumor was given a Grade II, so more aggressive treatment was not pursued. After four years, two brain surgeries, and chemotherapy, the tumor became more aggressive and became a Grade III. However, this qualified him a Brain Tumor Vaccine Trial at UCLA Medical Center, where he made some improvement.
According to the Miles For Hope website "It has been our belief since his initial diagnosis that if brain tumors can be treated while still a lower grade cancer, this should increase the patient's chance of survival…we intend on finding not only treatments that provide a better quality of life for those suffering with a brain tumor, but to find a cure."
Through its UCommunity program, UPrinting.com has provided Miles For Hope with print materials for the NPO's awareness campaigns nationwide. As part of the UCommunity, sponsored NPOs can expect free printing, discounts, a dedicated team to help with print projects. UPrinting has also provided sponsorships for other nationally-recognized advocacy groups, including the American Red Cross, The Heart Gallery of America, and hundreds of others.

Participants may run or walk during the 5K event. Fundraising is not required but is strongly encouraged. Registration is $25 per person and includes the entry fee, a bib number, an event t-shirt, breakfast, and a finisher medal. Every dollar raised in the event will go towards funding brain cancer research.
To volunteer, or make a donation to Miles For Hope, please visit their site.
Register or Donate online: www.BrainTumorEvents.org/Tampa2011.
To learn more about other Miles For Hope fundraisers, visit http://www.braintumorevents.org.
To join the UCommunity, please visit:  http://csr.uprinting.com/nonprofit.
---
Check out our custom printing services here.
---