News
UCommunity News
Men to Walk in High-Heels Against Domestic Violence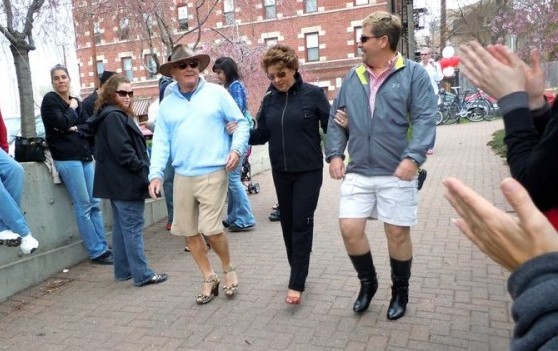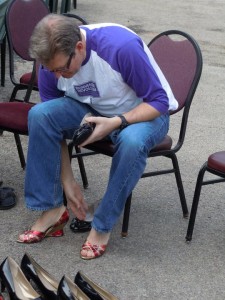 MADISON, WI–(UPrinting.com – December 21, 2011)  On May 5, 2012, the Wisconsin Coalition Against Domestic Violence (WCADV) is holding the 3rd Annual Walk a Mile in Her Shoes – Madison in support of The International Men's March to Stop Rape, Sexual Assault and Gender Violence.
The WCDAV, a part of UPrinting.com's Ucommunity NPO sponsorship program, is calling all members of the community to participate in the event. Male community leaders will literally walk a mile in high-heels around Madison's Capitol to raise awareness and celebrate the movement against domestic violence.
The walk gives more meaning to the expression "You can't understand someone 'til you've walked a mile in their shoes".  Participants will show their support for the movement against domestic violence by marching a mile around the Madison Capitol in high heels. Women and children may also join the event.  As in past Walk a Mile in Her Shoes events, educators, students, law enforcement officers, elected and appointed officials, and others are expected to participate in the yearly event.
Since 1978, the WCADV has connected abuse victims with domestic violence service providers as well as with social service, health, and justice professionals. Much of the group is composed of victims of domestic violence who share a common vision of a world free of domestic violence and fear among loved ones. Their varied programs aim to promote social change to prevent and eliminate domestic abuse.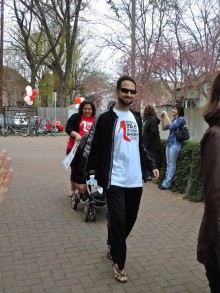 UPrinting.com supports the WCADV as well as hundreds of other non-profits through the UCommunity, providing a wide range of print discounts as well as related services. Products provided to the WCADV include postcards, invitations, magnets, and envelopes.
"It was such a relief to learn about the UCommunity program from my representative at UPrinting" says Mary Jo Elert, Development Coordinator for the WCADV. "Recent funding cuts to our program have made it difficult to produce quality materials, and UCommunity made it possible for us to design and mail beautiful invitations for our fundraising event!"
The WCADV continues to seek support for its programs. Elert explains "Our work depends on grants, memberships and contributions. You can be part of that work by becoming a member of WCADV, or by supporting local domestic violence programs".
The Madison walk is just one of many Walk a Mile in Her Shoes events held internationally.  If you live outside of Madison, you can be still a part of the fight to stop domestic violence by joining or sponsoring a Walk a Mile event in your home town.
To learn more about the WCADV, please visit their site at:
To get the latest updates on Walk a Mile in Her Shoes events, visit:
http://www.facebook.com/pages/Walk-a-Mile-in-Her-Shoes/128826218866
To become part of the UCommunity, please visit:
http://csr.uprinting.com/nonprofit
---
Check out our custom printing services here.
---
Comments