Print Tips
Marketing Sheet and Sales Sheet Printing Tips
Whether it's marketing sheets or sales sheets that you plan to produce to promote your business, it's their printing quality that can make or break that great first impression you're looking for. Get your sales sheet printing job set up right with the following tips from a professional business advocate printer.
Sales Sheet Printing Tips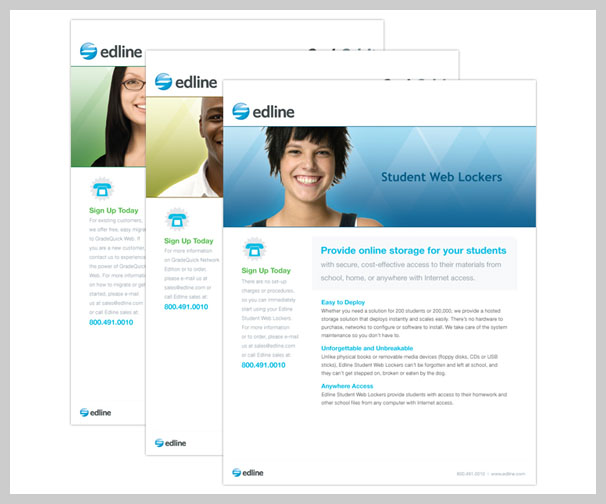 Ensure your design file is set up correctly. Your marketing sheet's design file should have these requirements:
A minimum resolution of 300 dpi for the best image quality.
The correct image dimensions for the size you want to print in. Image size calculators online can help you check this.
1/8″ bleeds on all sides to avoid unwanted trimming of your design. You can download free file setup templates from our website to guide you.
CMYK color mode. Files submitted in other color modes are automatically converted to CMYK, but the colors will change. It's better to make the necessary changes yourself.
Make the best use of full-color printing in your sales sheet's contents. Select vibrant, professionally taken images to include in your design. Incorporate colors in your font and design that are both visually pleasant and appropriate for your business identity. A glossy color sales sheet with photos is more likely to attract attention than one with a grayscale design.
Print your marketing sheets with the rest of your information kit for convenience, consistency, and possibly discounts for printing wholesale. Marketing sheets presented in presentation pocket folders with your other materials also make for stronger invitations for your target audiences to know more about your business.
Print smart: know your options, whether you're deciding which company to print with or which options you want for your sales sheet printing. Take into consideration not just options like 3-hole drilling and paper choices, but also price differences and customer service quality.
Printing sales data sheets is one of UPrinting.com's specialties. After all, we've been working with businesses for more than 25 years. Visit our website to find out your printing options with us today!
Comments