Design
Logo Designing Tips That'll Help You Stand Out
Logos are vital in branding and marketing. They help make businesses and organizations easier to remember. They do not help sell stuff directly but they help consumers differentiate one particular brand from the competition.
They also give companies and institutions their own sense of self and individuality, if at least visually. It's like giving a face to a name. We have listed a few things that we think will be helpful in creating or redesigning your logo.
4 Logo Design Tips You Need to Check
Keep it simple.
Simplicity goes a long way. Your logo should not distract attention by having too much detail. Putting too many concepts or visuals in one logo can only make it hard to understand.
Enter Apple. They made a great leap by redesigning their original logo to the one they have today. Just look at where they are now.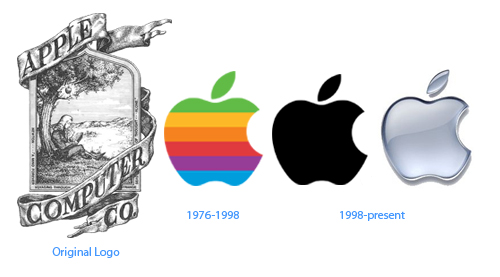 Read the story behind their logo here.
Make it unique.
To be considered effective, your logo need to stand out. It should not look like anything else in the market. If others are already doing a particular style, make sure that you don't. Keep out of design trends. These trends (or fads) will make your logo look similar to many other logos, and nobody likes that. Use design elements that your competitors have not used before. If you must use the same color as your competitor, you can perhaps use a different hue. Other successful brands even create their own fonts.

A great example is the FedEx logo. Not many companies use purple and orange together. See how simple it is and yet how different it looks like from other brand marks. Also note the witty, hidden arrow between the letters 'e' and 'x'. Lindon Leader, the genius behind the said logo, has manipulated the letters to create the arrow. For the whole story, you can check here.
Sketch your personality into a visual trademark.
Your logo does not necessarily have to grab attention to itself but it should help reinforce the identity you want to establish. Is it appropriate to the services you offer? Does it show people who you are and what you do best? Who do you cater to?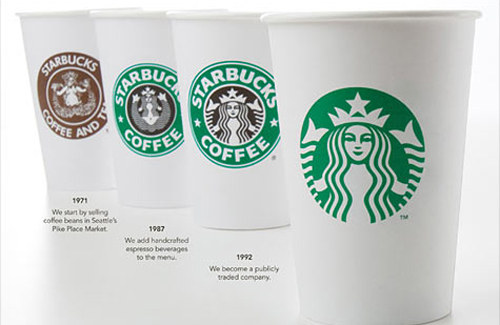 Use imagery that is unique to you. It is not necessary to use images that exactly translate to what you do. Instead, interpret who you are.
Also, be consistent. Never change logos as often as you would change your banners. Branding takes time and for people to be able to relate a logo to your business, they have to see it more often.
Make your logo easy to recognize and reproduce
Would people recognize you from afar? Could your logo be reproduced in any size, in any given medium? The below picture says it all.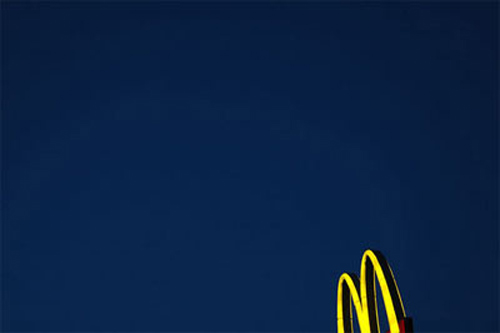 In creating your files, make sure that they are in vector format. Vectors are file formats created on softwares such as Adobe Illustrator and Corel. You can stretch these files without losing any detail. Also take note that web colors are different from print. You can ask your printers for more information regarding this.
A simple way to check if your logo is easy to identify is to start from black and white. Will your logo be recognizable even without color? What if you make a very small version of it? Or maybe a very large one?
We hope that we're able to help you in your logo designing endeavors. For more creative ideas, just subscribe to our blog and receive the latest design articles through RSS or email.
Helpful articles on logo designing:
When Logos Look Alike
9 Solid Logo Design Tips for Beginners
Top Fortune 500 Logos Deconstructed