Design
Print Tips
Innovative Church Marketing Postcards: Tips and Ideas
These changing times challenge churches everywhere to deliver their message in new ways while staying true to their mission. Postcard mailing, though, is a medium that never gets outdated, a versatile tool for any purpose you may need it for, and a great means to update your community with your latest efforts. Here are some innovative tips on how your religious community can use postcards to guide people to your congregation's welcoming arms:
Church Marketing Postcard Tips and Ideas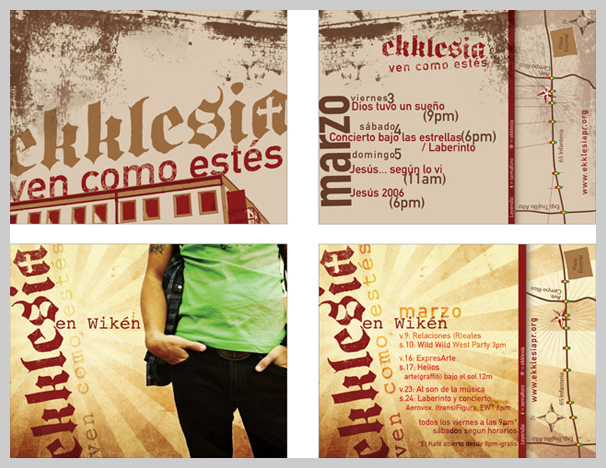 1. Holiday Event Announcements: Highlight the Occasion's Significance and Relevance to the People
Make your church's observance of holidays through scheduled events relevant to your community by highlighting their history, as well as what lessons people can glean from them when they participate in their commemoration, through your church postcards. Point out that these events are more than ceremonies, and are also great opportunities to work with both the church staff and fellow laypeople alike.
2. Wedding Anniversary Greetings: Joyously Unexpected, and a Way to Keep in Touch
Keep records of couples who've had their wedding ceremonies in your church and wish them well with postcards when their anniversaries come around each year. This way you can remind them of your church, recommend them to couples-focused activities you may be working on, and invite them to keep in touch.
3. Church Activity Announcements: Tell Them Why They Should Be There
Reach out to your community in the truest sense; encourage them to participate in church activities by telling them how they can benefit from taking part. Go further from saying they will be able to help spread the word of your church further and assist communities in need. Talk about opportunities for collaboration, making connections, personal growth, and letting their talents shine.
4. Networking/Collaboration Inquiries: Create Partnerships to Spread the Word Further
Expand your church's horizons by reaching out to businesses and organizations by using postcards inquiring possible opportunities to work together. Make these inquiry postcards more personal by adding your main spokesperson's handwritten note, contact details or signature. If writing for these postcards individually is too overwhelming, consider scanning those handwritten notes in image files and including them in your postcard design files.
5. Online Social Media Support: Let Your Community Know You're On the Internet!
Social media networks like Facebook and Twitter enable your church to communicate faster and more directly with your community in real-time, but expanding your fan or follower base in these networks can be difficult if you rely on these mediums alone. Ensure that the majority of your community is aware of your efforts by using direct mail postcards. You can capture your audience's interest further by mentioning highly relevant topics in your community that are actively discussed in these networks so they will be motivated to add their input.
If your church needs reliable and affordable promotional printing that stays within budget, entrust the job to a printer that can print and mail postcards, conduct sponsorship programs that benefit various communities, and still rank highly in printing service reviews. Visit UPrinting.com and find out more about our services today!