Archive
How Your Web Presence Could Inspire Your Print Collateral
Making print collateral can be daunting. Once something's on paper, it's staying there; and with so little space, where do you start? How do you maximize its effectiveness? If you're looking for some inspiration while putting together print collateral, all you need to do is head to a mirror… a mirror of your website, that is.
The things that make print products and websites great are almost the same. Here are five things all good websites have that you can apply when making your print collateral:
Educational Value
The votes are in: consumers appreciate collateral the most when it's informative and educational – just like how online content should be. What you put on the web is intended to inform and educate your customers, such as describing what services your business provides and where they can find you. What you put in print should do the same, and can do even more if space allows it.
For example, a clothing boutique may send out a booklet giving quick tips for making an outfit super sleek, with their website listed at the bottom. When your collateral moves beyond a sales pitch and provides actual value, consumers are more likely to keep it around for reference later.
Voice
Brand voice is easy to see on the web because text is the main medium of communication. To help identify and apply your brand voice to your collateral, start by taking a look at your website and social media channels.
Look at your Facebook posts and tweets – maybe you use funny examples or maybe your tone is very "zen." Whatever your style, write your collateral in that same voice. Switching up your style to attract new eyes may seem like a good idea, but your brand won't be nearly as memorable. Plus, the traffic you receive may not actually be a good fit for your business, since a different voice creates expectations your business might not be crafted to fill.
Self-Expression
If you're having trouble deciding what's important to your brand visually, look to your social media channels. Your social media pages are extensions of your brand, and particularly useful ones in this case. They show (what you've determined to be) the most important parts of your brand via your customizations.
What are your Facebook profile and timeline photos? How about your Twitter background? If you have some images with text on them, what font did you use? Brand consistency from web to print comes down to small details like font and typeface, so pay them mind.
Color Scheme
Choosing the color scheme of your print collateral is incredibly important. While it's generally best practice to stick to your primary company colors, that doesn't mean you don't have choices. Colors come in many different shades, and your website likely has many variations of them working together already. Find which color combinations evoke the right feelings you want to capture. For example, with professional business cards, you may choose a darker shade of your standard brand color, whereas for a whimsical booklet, you may go with a lighter version.
Quality
In a perfect world, you'd be able to make your website look exactly how you want. Everything from your logo to your copy would be top-notch. Your product photos should be taken by professionals or look like they were.
Our world isn't perfect, but your business can look the part by putting only your best face forward on print collateral. This means that your logo should be of high resolution so it doesn't appear blurry or unclear. Your copy should also be written and edited intensely. Finally, if you're using photography in your print collateral, you should use a high-quality digital camera, not a disposable one. Your print collateral is your ambassador, and you want it in its Sunday best to meet the public.
If you have a website, you've already done a lot of legwork for crafting your print collateral. All you have to do is harvest it, sit back, and reap the benefits of brand consistency.
PS: Want to see these guidelines in action? Visit our board of cool business collateral on Pinterest.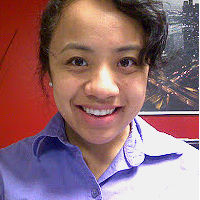 About the Author: Gracelyn Tan is the Copywriter at Volusion, an industry leader in ecommerce software. Outside of copywriting, her interests include digital marketing, blogging and all things mcommerce. You can follow Volusion on Twitter, @Volusion.