Print Tips
How to Get the Most Out of Your Salon Business Cards
Clients grab them on the way out the door, stylists hand them out to friends and you carry them with you everywhere; they're your salon business cards. It's time you started getting the most you can out of them, and here's how.
Interesting Salon Business Card Ideas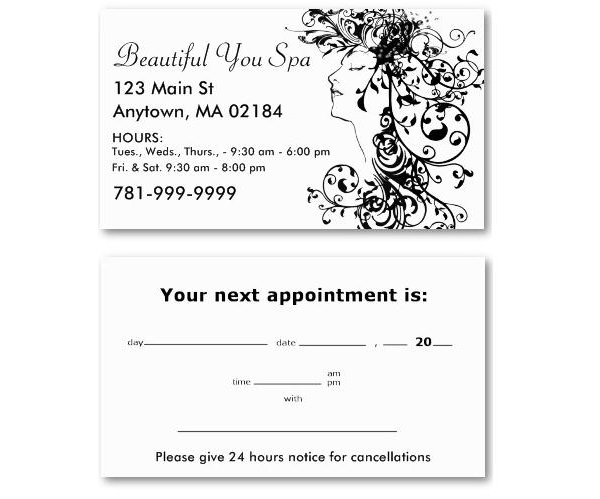 Turn the back into an appointment reminder
There's a lot of empty space on the back of business cards and in most cases, I don't recommend cluttering it up, but salons are different. A salon should take advantage of that space and printing a simple, fill-in-the-blank appointment reminder is a great way to do it. You'll also ensure that clients hang on to their cards at least until their next visit.
Incorporate a service list or menu
If you don't want to use the back of your salon business cards for an appointment reminder, consider using that real estate for a small service menu. This gives prospective customers an idea of what you can do without forcing them to take a bulky brochure.
Try a template
UPrinting offers its customers close to 25 free templates professional designed specifically for the salon and spa industry. So if your hair design skills don't extend over into graphic design, we have you covered. We even offer blank business cards templates for those who want to use their own branding. It's simple to use and it's free.
One card per employee
Having one set of generic salon business cards is pretty passé. Many of your clients keep coming back because they like their specific stylist, so equip each stylist and aesthetician with their own card. As someone who doesn't keep their stylist's name on the tip of their tongue, it's helpful to have their card on hand. It also makes it easier for your staff to hand out cards when off the job.