Print Tips
Hotel Door Hanger Designs: 5 Promotion and Efficiency Ideas
Various businesses already have and still do promote with door hangers, but some hotels miss the chance to adapt this medium into their services. Just because guests expect you to put out only Do Not Disturb door hanger signs doesn't mean your door hanger printing options are limited! Here are 5 ideas on how your hotel can use door hangers to promote and improve your room services:
Hotel Door Hanger Designs for Promotion
Food and Service Menus
Either use one side of your standard hotel room door hangers to display your restaurant menu, or print door hangers exclusively as food and service menus. If you use the latter idea, you could order your door hangers with perforations so you can include your hotel's business cards or promotional service coupons.
Designing your menus as door hangers lessens the chances that they will be misplaced. Remember to include your hotel's room service number for your guests' convenience.
Strategic Souvenir Design
Turn your door hangers into potential souvenirs! Design your door hangers strategically so they can capture other people's interest about your hotel enough to keep them as remembrance. You can achieve this effect by using unique designs and/or high-resolution hotel photos. Remember to include your hotel's name and contact information.
Multilingual Copy
If your hotel often receives foreigners who have a limited grasp of English, investing in multilingual copy can improve your hotel service quality. Aside from translating standard door hanger copy like "Do Not Disturb/Please Make Up Room Now", you can also include translations of phrases your guests may need during their stay, like "Where can I find a taxi?" or "I've lost my key".
Image-Only Designs
You can also overcome the language gap problem by using only images to convey your hotel door hangers' meaning. Make sure these image-only designs are clearly understood at first glance, as well as have no room for misinterpretation – or unintentional offense!
Unique Service Suggestions/Promotion
Instead of using standard door hanger messages, why not use your creativity to create a unique design? One good example is, instead of saying "Do Not Disturb" use "Please let me sleep" instead. You can add "Please wake me for meals" on the back side for the staff.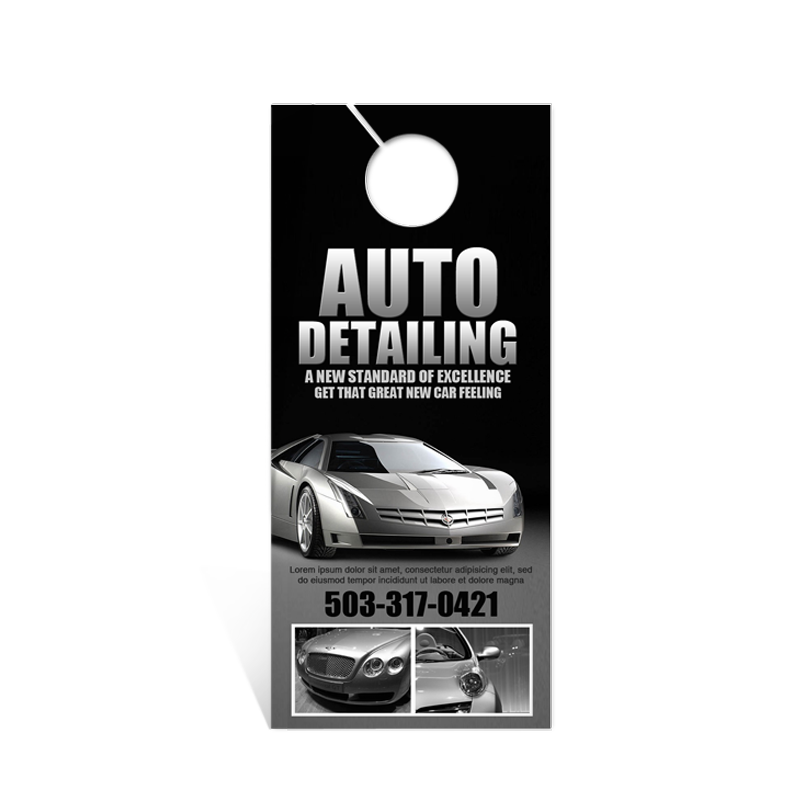 In the same way, you can use door hanger designs to promote or suggest hotel services to your guests.
We hope you've discovered great ways to improve on your business door hangers through this post. If you know any other innovative ideas for using door hangers as part of promotional printing campaigns, please share it with the rest of the readers in the comments!