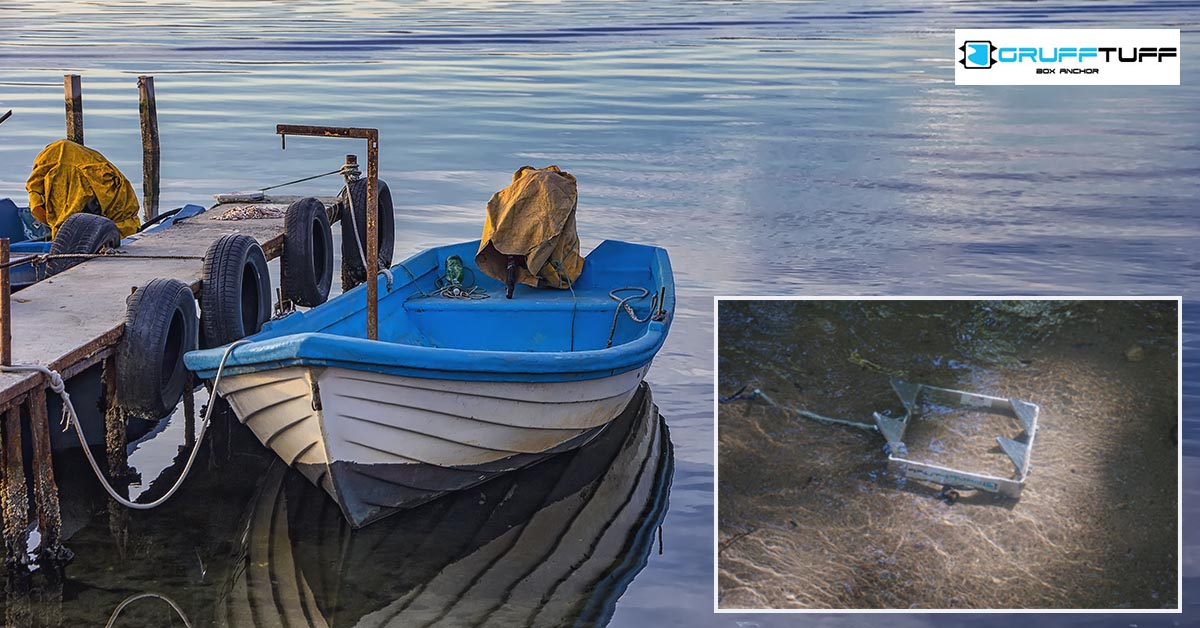 UStory
UStory: Gruffers LLC
"Have an anchor so that life doesn't toss you around." – Debby Ryan, Actress
Nothing spoils a fun boat ride more than a faulty anchor. I've had the pleasure spending time on the open water plenty of times and I've noticed how boats just can't stay still in the water. It's too small a problem for the average person to even think twice about. But for avid boaters like Roger and Dana Dodrill, the problem downright annoyed them.
The couple became increasingly frustrated because none of the anchors they'd buy would work. "We'd anchor and our boat would always drift and drag no matter what anchor we used and what bottom conditions we anchored in." Dana complains.
Luckily for her, her husband Roger was an engineer by trade and an all-around handyman. Using his knowledge, skills, and research he built the very first GruffTuff box anchor™. "We went boating, tried it out, and it worked great! It was the first time we had ever had an anchor that worked how we expected an anchor to work."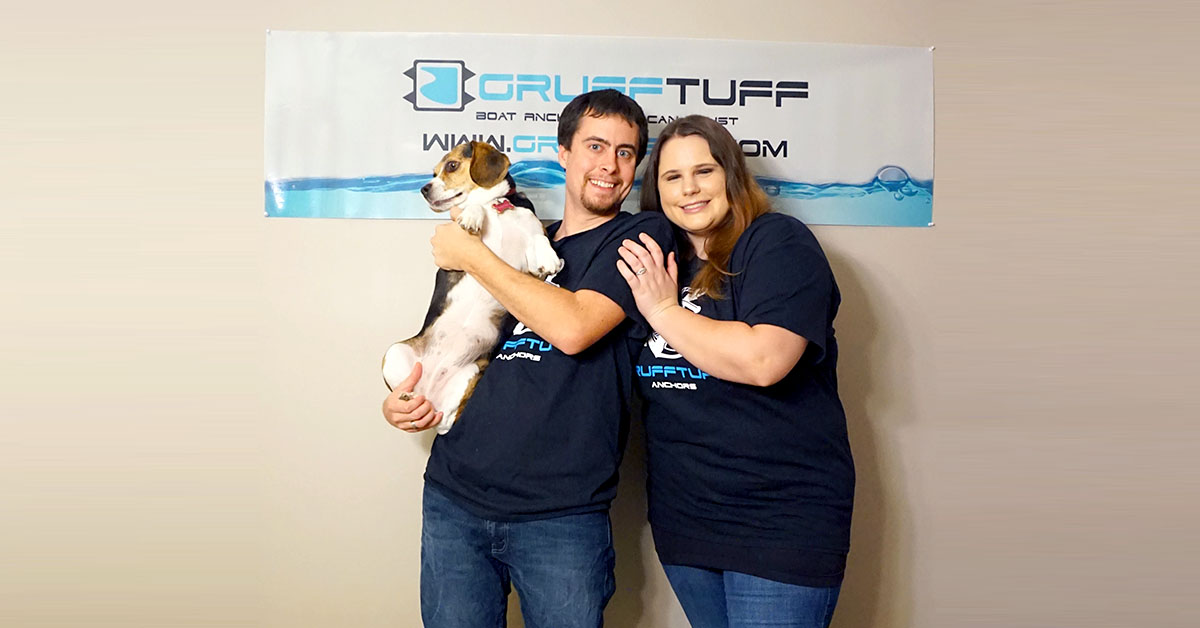 And from there, the two embarked on a new journey. An adventure that would see them building a company around an innovative product.
Into Rough Waters: Building a Company From Scratch
Right around the time Roger built his first prototype, Dana was in between jobs and was trying to figure out her next steps as a marketing professional. But it wasn't long before she saw the opportunity in front of her. As Dana puts it, "Consequently, Roger and I decided that we had a great product on our hands, and with his engineering skills and my business/marketing skills we had the perfect combination of knowledge to start a company selling the GruffTuff box anchor."
From there, they started vigorous product testing and built a company and products. This young company is now 5 months old and is showing no signs of slowing down anytime soon.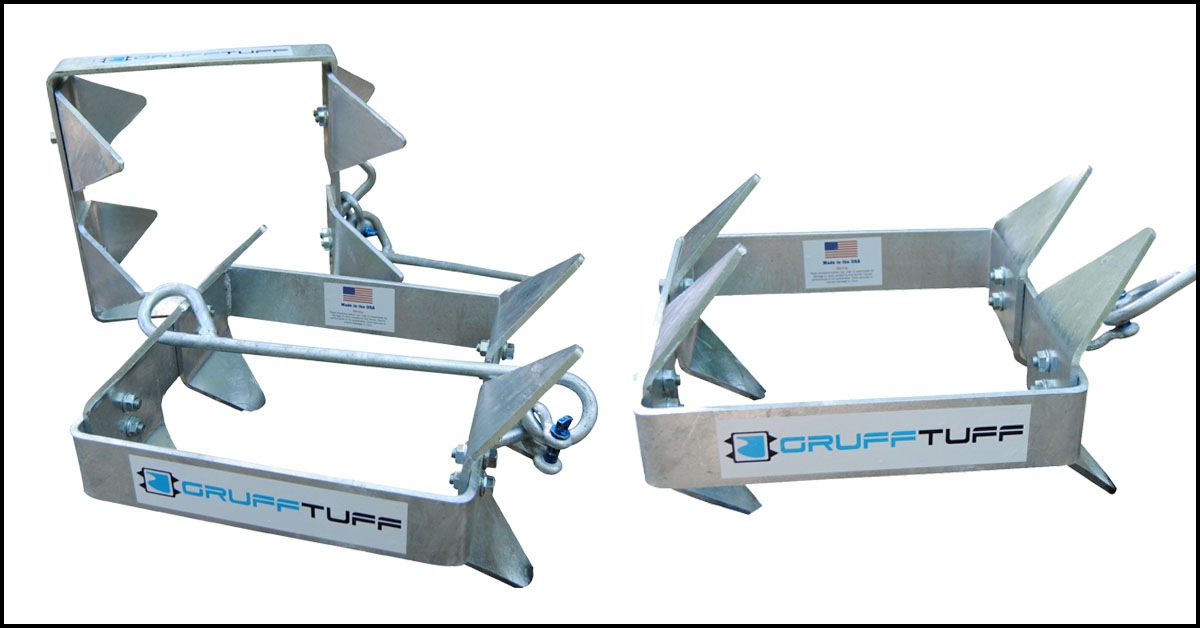 But building a company from scratch is no easy feat. Fortunately, having a great product as well as having the right resources has allowed them to market and advertise their product. That has ultimately helped them get past the initial business startup challenges they faced.
"Using vendors like UPrinting, we were able to affordably print our marketing materials so we could increase our brand awareness and further gain customer trust. We've done so well that now our biggest challenge is keeping up with the demand for the product, which in our eyes is a great problem to have!"
Your Old Anchor Is Doing It Wrong
What separates GruffTuff from your typical anchor are the many problems it's able to address. There are three common complaints about traditional anchors:
They fail to stop boat drifting and dragging when set.
They use too much anchor rope (also referred to as line). If you used a traditional anchor and were anchoring in 20-foot-deep water you would need 80 to 100 feet of line (rope) for the anchor to set.
They begin to rust after some time.
GruffTuff stops drifting and dragging by providing the ultimate holding power. The box holds your boat in place with its teeth gripping firmly to the floor. Here's a quick video showing the anchor in action.
Second, GruffTuff only needs about 40 feet of anchor rope in 20-foot-deep water — half the amount a typical anchor requires.
As for the final point, GruffTuff is constructed using high-quality A36 steel that are hot-dipped galvanized to industrial standards. This process protects the steel from corrosion.
If the anchor's teeth starts chipping for any reason, you can purchase replacement teeth instead of buying a whole new anchor which is pretty convenient for their customers.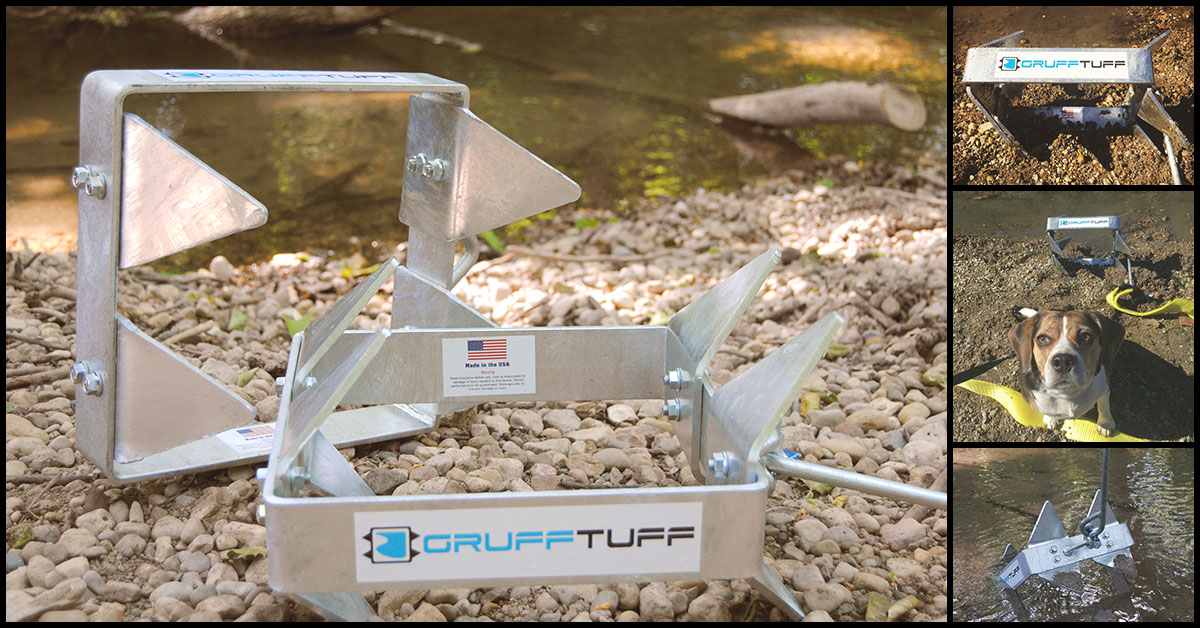 Gruffers LLC Supports the Local Community
Supporting the local community is a big focal point for the company. "Gruffers is a small family team," says Dana. "GruffTuff box anchors are handmade in Fishers, Indiana by local fabricators and welders that we employ… We always strive to give back to our community whether it be supporting local vendors and workers to helping with community water clean ups and giving to various charities."
The team's philosophy have resonated with their customers as they've been very supportive of Gruffer's products.
What's Next for Gruffers?
The company may be young but that hasn't stopped Dana from dreaming big things for their brand. "Boating is our passion and we want to make an impact in the marine industry. We plan to continue making our customer's time on the water more enjoyable." They believe in continuous innovation and will be introduce more products down the line.
"Gruffers is just starting, we've just made a small splash in the marine industry. We're looking to make a tidal wave!"
Working With UPrinting
Gruffers LLC turned to UPrinting for their label. Our company is happy to find and work with companies like Gruffers. Hearing positive feedback from Dana inspires us to work even harder to deliver the quality printing that's expected from us.
Need your own labels? Check out our label printing services!
"As a marketing professional, I've dealt with many printing companies — from small family-owned businesses to large corporate print shops and my experience has been phenomenal using UPrinting," Dana explains.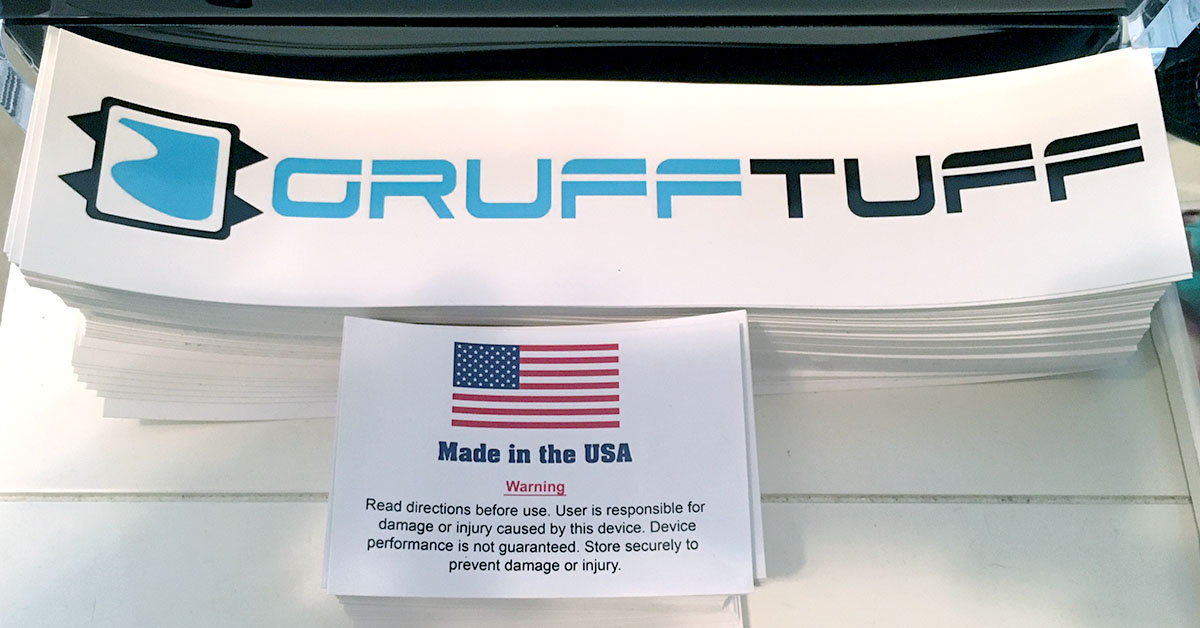 Dana further adds "UPrinting is convenient to use, which is key for anyone running a business. I have very high standards when it comes to the quality of printing for my marketing materials and UPrinting meets those high standards (UPrinting does all of this at a competitive price). UPrinting turnaround time is fast, their quick shipping and easy re-printing options make my life so much easier."
Gruffers use product labels in their packaging when they ship orders to customers. This allows them to differentiate their product from competitors. It also does wonders for brand promotion.
Dana and the entire Gruffers team guarantee the quality of their products. "We won't sell a product that we won't use ourselves. All of our anchors are handmade in America and individually inspected to meet quality standards. If it's GruffTuff, you can expect a quality product every time. "
How does UPrinting help your business? Tell us your story! Email us at blog@uprinting.com
Rafael is a writer for UPrinting and has spent years creating articles about online printing. If you're weirdly obsessed with print product design just like he is, you should definitely follow his work.
Outside of work, Rafael likes lying on his couch and getting the most out of his Netflix subscription.