Design
Print Tips
Getting Ready For March Madness: Promotional Flyer Samples
We're a week into March which means the NCAA tournament is just around the corner. The 68 competing teams will be officially announced on Selection Sunday,  March 17.
With the popularity of March Madness, businesses, especially restaurants, should be planning promotions in order to capitalize on its popularity. Check out these examples of past and present March Madness promotions.
March Madness Flyer Samples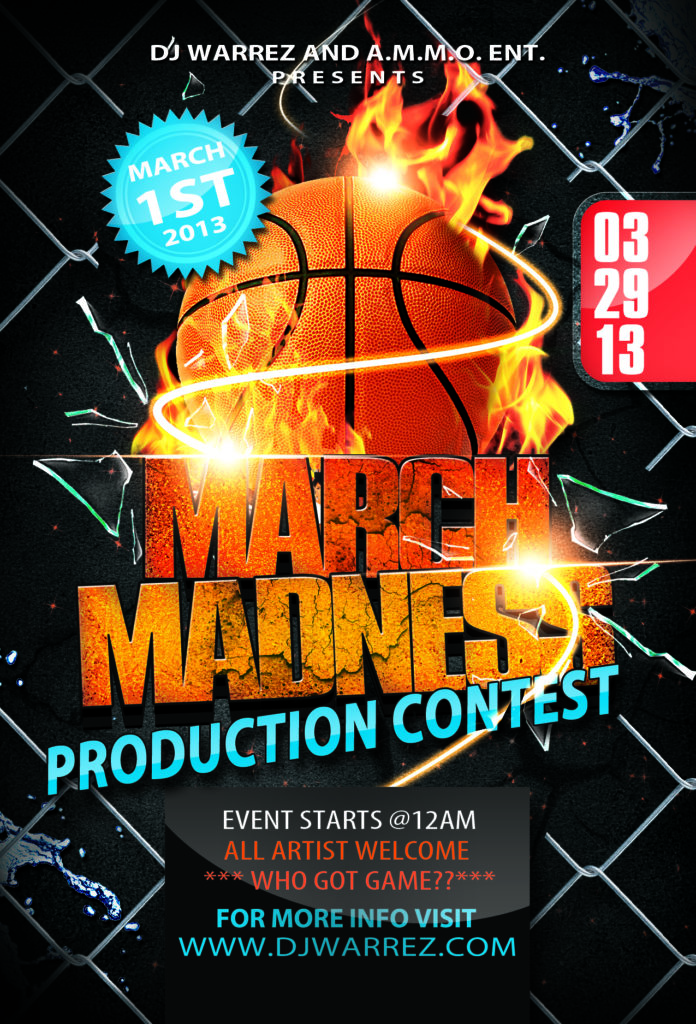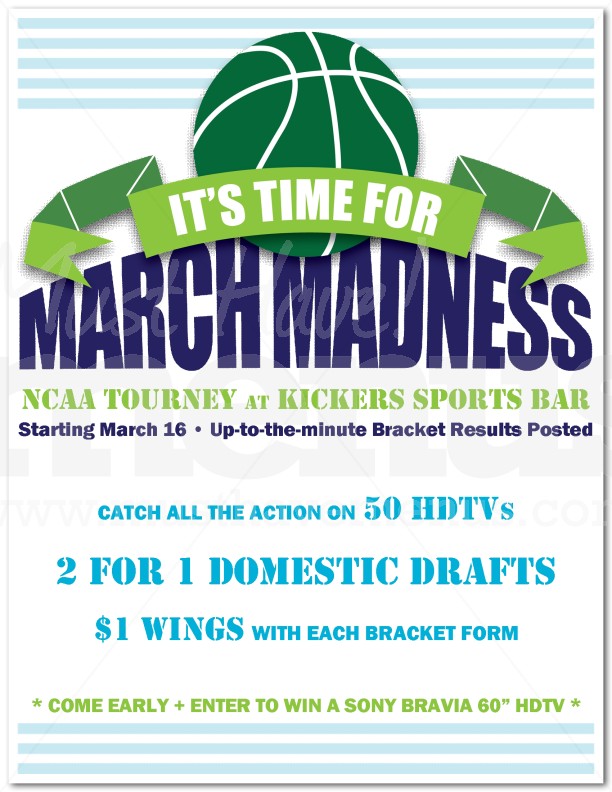 Promotional Tips and Tricks
Consider emailing customers deals and specials for them to come watch the NCAA Tournament at your restaurant or bar. It's smart to hang a vinyl banner outside your establishment to promote deals and that you'll be showing the NCAA Tournament. If you haven't already, it's not too late to design and order a vinyl banner. You may also want to print flyers to distribute to people and/or leave on cars to advertise your March Madness promotions.
We recommend you create your flyers with your promotion on one side and a tournament bracket on the other. Given the popularity of March Madness Bracket Tournaments, have a contest for people to submit their brackets for a chance to win a prize.
Depending on how many people you expect to enter, you may want to have 2nd and 3rd place prizes to entice more people to submit their brackets.
If your establishment is in a college town, you need to take advantage of  your local team(s) playing. For example, a restaurant or bar in Westwood Village should advertise their craziest deals during UCLA basketball games.
Remember that the idea behind your March Madness marketing promotions is not only to bring in more money during the tournament, but also to gain more regular customers. Make sure you bring your A game. Your promotion and the tournament will get new people to your restaurant or bar, but your food and service is what will keep them coming back.
Got any additional contributions, comments, or questions? Share your comments below.