Print Tips
Get a Free Proof Before You Pay — and Avoid Extra Cost and Delays
If you've ever tried to work with a brick-and-mortar print shop, you've probably had this experience. After spending countless hours working on your print file – arranging the layout, proofreading the text, fiddling with the images – it looks exactly how you want it. You have a cost estimate from the printers, and it's within your budget. You send them your file, and wait expectantly to receive your order.
But… there's a hold-up. The print shop says your file is wrong. "Bleed setup," "line weights," "non-embedded fonts." Wait, what?
Why Getting a Free Proof Before You Buy Is Vital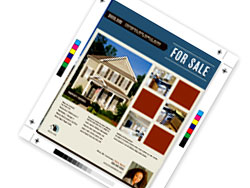 Turns out there are a number of technical issues with your file. Not being a professional print specialist yourself, you didn't know about them. But no worries – the print shop will fix them. For a fee. A steep fee that puts the print job over budget. The print shop is having technical problems on their end, issues you could not have reasonably been expected to know about, and now they're charging you to fix them.
Also, fixing the file will take time you didn't know you would need. But this was a last-minute, emergency job. Under the original time estimate, you would have received your order on time. Now, you're in big trouble.
What other business would punish you for their problems? Can't they just fix the file and print it?
Yes. They can. But they don't.
We do.
UPrinting checks and formats your design files for free, before you even place an order. We'll also provide a proof, so you can see exactly what will go to our printing presses. Let us take care of the tech stuff, saving you time and money, and you can rest assured your product will arrive as expected.
Is it really free? Yes. Really free??? Yes! No credit card required.
Get a Free Proof Before You Pay.