Print Tips
Fine Art Canvas Printing: Turn Your Home into a Gallery without Breaking the Law
Instead of hanging framed, paper prints of your favorite art pieces, give your home a gallery look with fine art canvas printing. At UPrinting, you can print a digital image directly on to stretched canvas or custom-sized rolled canvas.
That said, you can't just print any digital image. If you're interested in fine art canvas printing, you need to understand what images can and can't be legally printed under copyright law:
Create a Canvas Print Fine Art Gallery at Home, Easily and Legally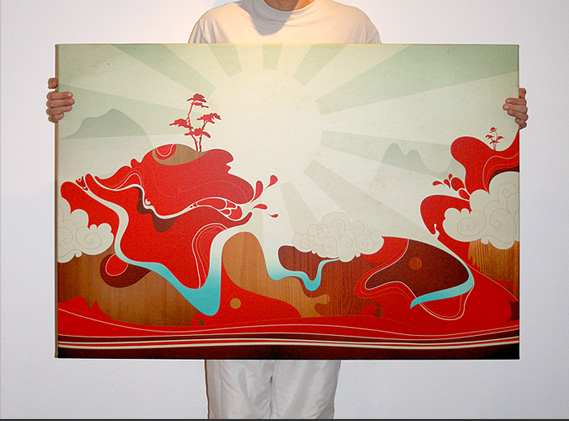 Is the Artwork your Own?
Most of our fine art canvas printing clients are the artists themselves. They can order a digital print of their work, printed on stretched and mounted canvas and have it drop-shipped directly to a customer. It's convenient, fast and the on-demand printing cuts down on shipping and manufacturing cost.
If you own the artwork, then, of course, it's yours to duplicate, print and distribute as you see fit.
Is the Artwork in the Public Domain?
Public domain refers to the status given to pieces of art that are no longer protected under patent or copyright. The general rule of thumb is if a piece was created before 1923 or the artist has been dead for more than 70 years, the artwork is considered to be in the public domain.
To find searchable digital images of public domain artwork that could be used for fine art canvas printing, check out sites like Archival Art, the Art Renewal Center, or your local public library.
Is the Artwork Licensed Under the Creative Commons?
The Creative Commons allows artists to share their work using free licenses that let others know what they can and can't do with the work. For example, an artist may let you, an individual consumer, use their work or even modify it, as long as it's not for commercial purposes.
To find artwork licensed under the Creative Commons and available for printing on canvas, try the Creative Commons search function at http://search.creativecommons.org.
Comments